For the first time in its 108-year history, the RHS Chelsea Flower Show is being held in the autumn from 21 to 26 September, rather than its usual May date...
The change in season will alter the look, feel and plant choices of many of the exhibits, and designers will be making the most of the autumn plant palette in their show gardens.
There are so many amazing plants to choose from in autumn, so what plants and colour schemes should you be using in your garden this season? We asked some of the plant experts at Squire's Garden Centres to give us their top five plants that they would use if they had a show garden at Chelsea this autumn.
Theresa Scattergood – Plant Manager at Squire's Washington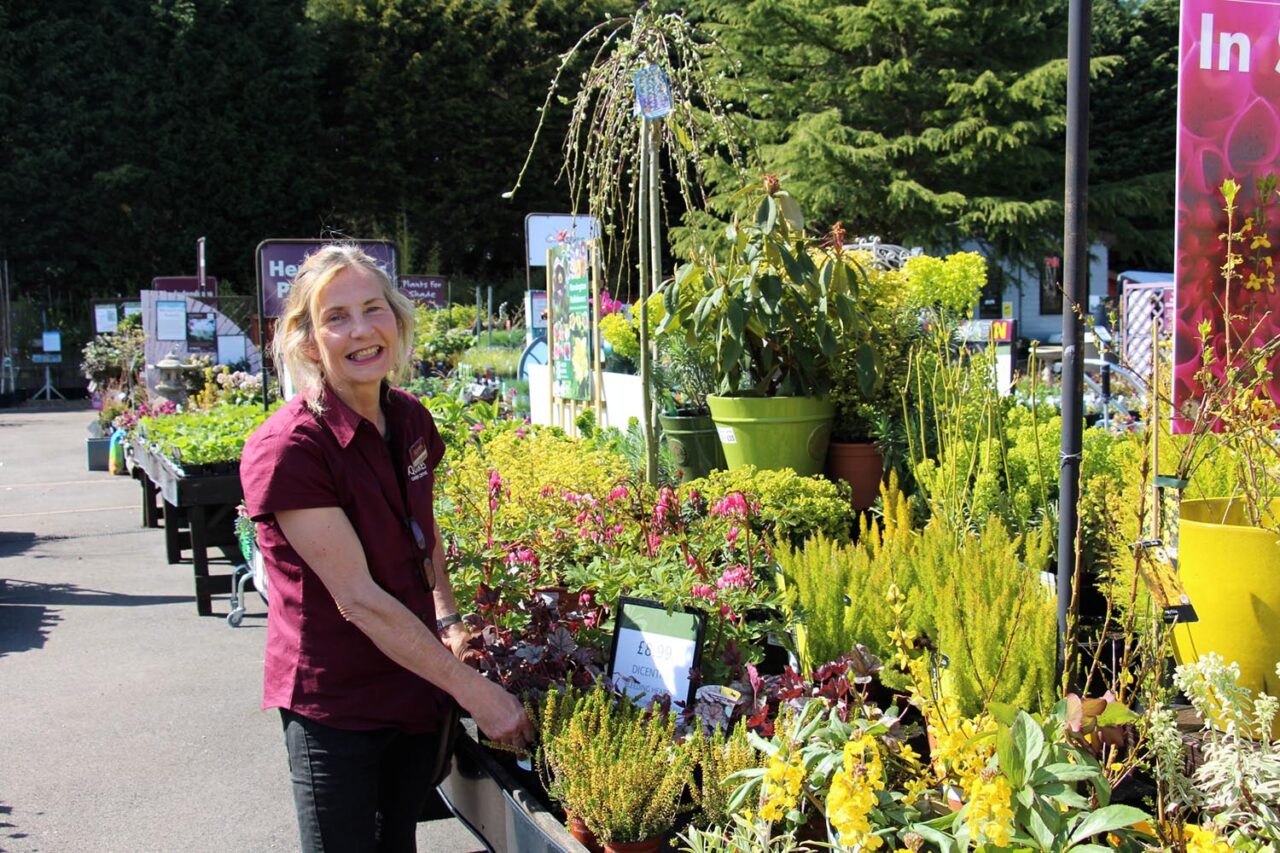 If I was designing a garden for Chelsea this year it would have to represent how extremely important the garden has become as a life affirming haven, where one can find sanctuary, where one can breathe, meet loved ones and experience and be part of nature!
At the centre of the garden there would be a large bench, which has become a symbol of one of the few places people could meet friends, family or neighbours, during the difficult Covid restrictions. Surrounding this bench would be a riot of plants and a riot of colour, like a Van Gough palette of yellows, oranges, earthy browns, reds and blues. More or less the colours of the rainbow! I would select plants that attract wildlife, birds and insects to the garden.
My top five plants for an autumn wildlife sanctuary garden, or 'Rainbow Garden' would be:
Verbena bonariensis – Tall billowing brilliant purple flowers that the bees utterly love.
Rudbeckia hirta – Big bright yellow or orange flowers, this sun loving perennial feels like looking at sunshine
Helenium 'Short 'n' Sassy' – Great for late summer and autumn colour, the flowers are a magnet for butterflies and bees.
Buddleja 'Monarch Blue Knight' (Butterfly Bush) – A compact Buddleja with masses of large, long lasting purple flowers which butterflies love.
Sorbus 'Autumn Spire' (Mountain Ash) – A compact tree, great for small gardens, with yellow berries that the birds love, and bright green leaves that turn purple, red and yellow in autumn.
Chris Carpenter – Plant Manager at Squire's Milford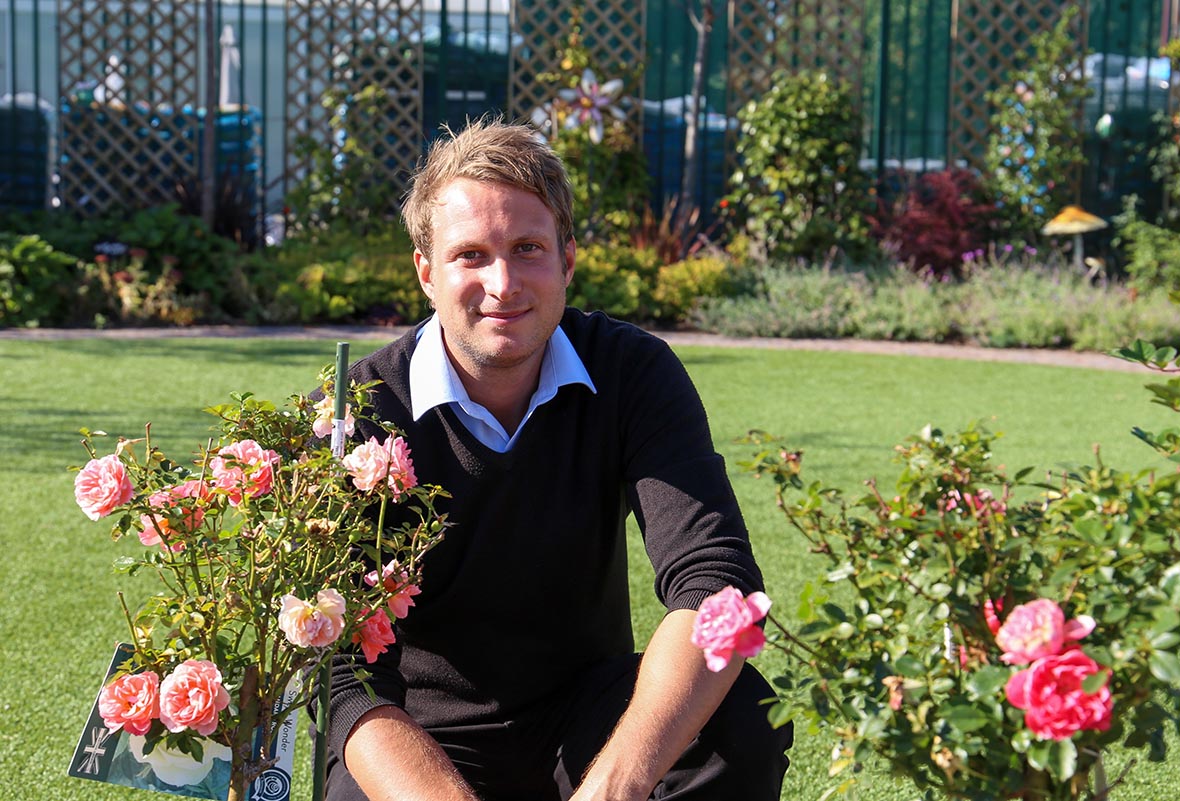 Autumn is definitely the best time of year to plant, as the soil is warm from the summer sun and moist from the autumn rain. Here are my top five stunning plants for autumn:
Japanese anemones – Great late summer into autumn flower colour, tall and short varieties are available so they can be placed at the front or back of borders, also great in pots on a patio.
Ceratostigma plumbaginoides (hardy plumbago) – A lovely hardy perennial, it has the most vivid blue flowers from late summer to mid-autumn and the leaves also turn bright red in autumn. A perfect small plant for a border or for adding some colour to a patio.
Euonymus alatus 'Compactus' (compact winged spindle) – A stunning shrub, with leaves that turn the brightest of reds as if it was on fire. Once the leaves have fallen it reveals the corky ridged stems.
Rudbeckia fulgida var. sullivantii 'Goldsturm' – A beautiful late flowering herbaceous perennial that has deep yellow flowers with dark eyes, I find they glow in the late summer and autumn evening sunshine and add some bright colour back in to the garden as other plants start to fade. An easy low maintenance plant.
Cercidiphyllum japonicum (Katsura / Candy Floss Tree) – This lovely tree has heart shaped leaves that turn all shades of autumn leaf colours, and I love it because as the leaves turn colour in autumn they smell of caramelised sugar.
Brian Phillips – Centre Manager at Squire's West Horsley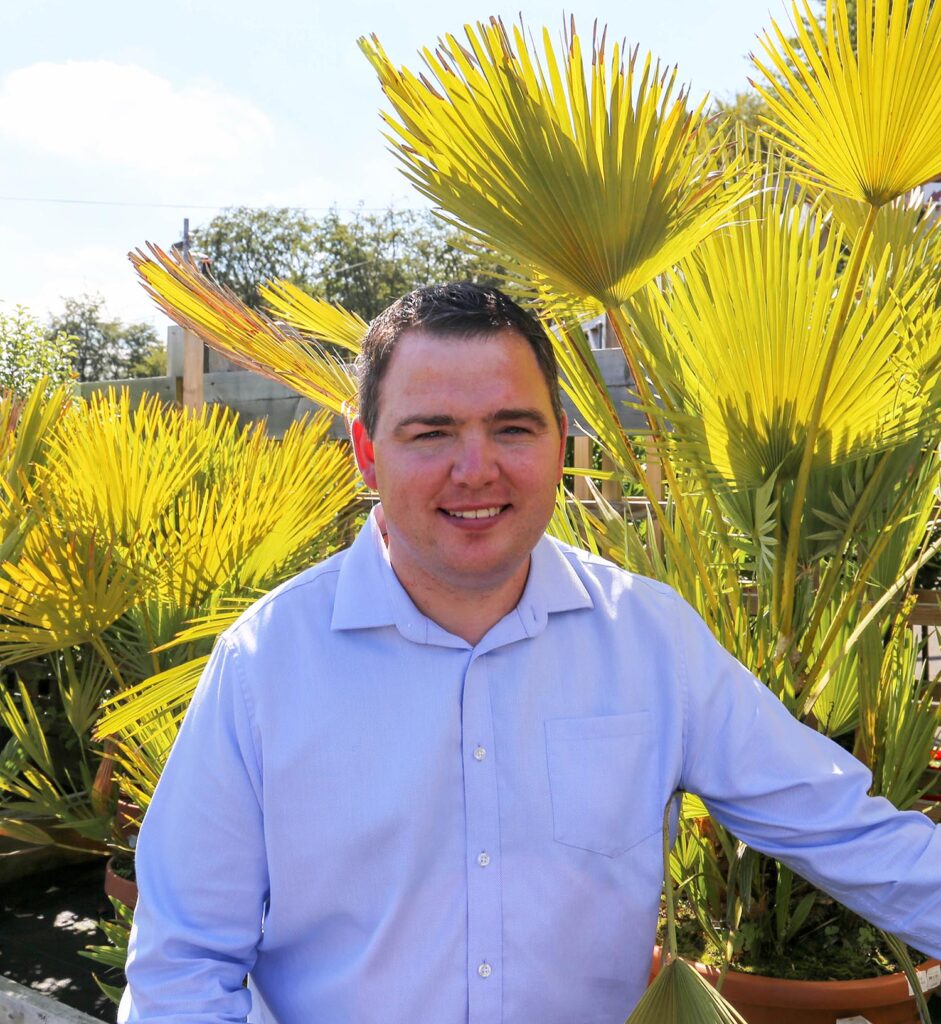 I absolutely love autumn! Spring gives me a buzz too, but the plethora of colours that nature produces at this time of year is organic genius! Autumn most certainly is 'natures time to plant'. My favourite autumn plants are:
Sedums – They produce the most beautiful pink colours in the autumn. An extremely hardy perennial with very little care once established. A showstopper year after year.
Hebes – Such a robust and striking looking plant all year around. Low maintenance and easy to grow so ideal for novice gardeners. They produce beautiful white and purple flowers throughout autumn and can be grown in a bed, planter or even containers.
Heather 'Garden Girls' – Stunning, low growing shrubs boasting the most amazing shades of red, pink and white from summer to autumn. Make great container plants.
Chrysanthemums – Just wow! Everyone loves a 'Mum'. These arrive at this time of year in our garden centres and will keep giving throughout autumn. Available in an array of colours. Just keep dead heading to prolong flowering. Bliss!
Acer palmatum (Japanese maple) – How better to signify autumn than with a Japanese maple? Grow them in containers, in a border or next to a pond, but be sure to select a shady spot where possible. With such a diverse range to choose from, these trees are suited for all garden sizes, and the colours are simply breathtaking.
Plants can be purchased at Squire's Garden Centres, subject to availability.
www.squiresgardencentres.co.uk