Forest Care is delighted to announce that four of their hard-working employees across three of their care homes have been selected as finalists at the 2021 National Care Awards…
Terri Taphouse passionately leads the activities at Rowan Lodge care home in Newnham, Basingstoke. Her person-centered approach to caring through activities and drive to introduce new experiences for residents has meant she has been selected as a finalist in the Activities Facilitator of the Year category. A relative commented: "Mum's physical health improved quickly at Rowan Lodge, but without the weekly activities, I doubt she would have made the progress that she has. The amount of effort and enthusiasm and variety that goes into the weekly activities is amazing."
Jacqui Vickery is the Home Administrator at Oak Lodge care home near Oakley and has been selected as 1 of 5 finalists for the Care Champion category. Family-focused and a straight-talker, Jacqui's authentic caring nature is heartfelt and unwavering. She devotes herself to caring for others and combines her incredible kindness with an abundance of energy.
Nutrition and Hydration is an integral part of well-being for residents in care homes. Bhanu Morampudi, Head Chef at Cedar Lodge in Frimley Green, secures a finalist position in the Care Chef of the Year category. He adds a level of person-centered care through nutrition and hydration that's hard to replicate. Bhanu's charisma and shyness packs a punch in the kitchen, where his humble talents permeate into every meal he passionately cooks.
Finally, Nenita Jopson, Care Home Manager at Cedar Lodge, has been selected as a finalist for the Care Home Manager of the Year accolade. Nenita's clear passion for care is infectious. Her staff reflect the genuine care offered and created a truly homely environment for all. They not only care for residents; they care for their families and friends. The commercial manager of Forest Care comments: "I feel extremely proud to see Nenita walking through the lounge, engaging with residents and staff effortlessly whilst at the same time being acutely aware of each resident's needs".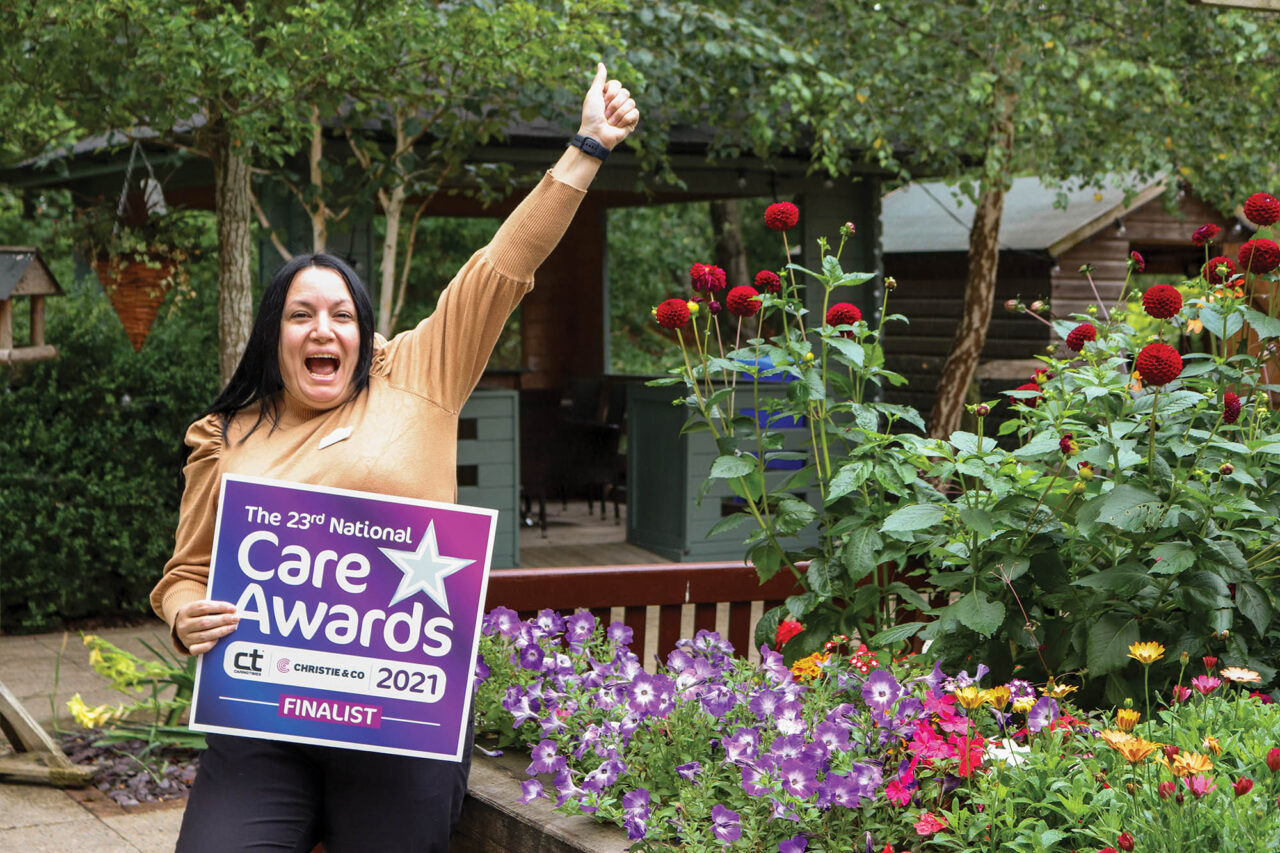 Mark Vickery, Director of Forest Care Ltd, shares a few words of gratitude for the unwavering commitment displayed by staff across Forest Care during the pandemic. "Alongside the NHS, our teams across the care homes are also heroes in our communities; for their bravery and resilience over the last 18 months, prioritising the safely of the elderly above their own. We are immensely proud that their efforts and authentic care has been externally recognised. They are already winners in our eyes".
The winners will be announced at the extravagant National Care Awards on November 19th held in London.
For more information about Forest Care or to speak to a member of staff, contact the team on 0333 305 1785, enquiries@forestcare.co.uk or visit their website; Forestcare.co.uk.