Gardiner Haskins Interiors have been a part of the Bristol landscape for nearly two hundred years, inspiring homes since 1825…
The Gardiner Haskins Interiors premium showrooms are home to fitted kitchens, bathrooms and bedrooms. In 2021, Gardiner Haskins expanded their Fitted Kitchen Showroom to include Stoneham Kitchens. A partnership guaranteed to give their customers the kitchen of their dreams.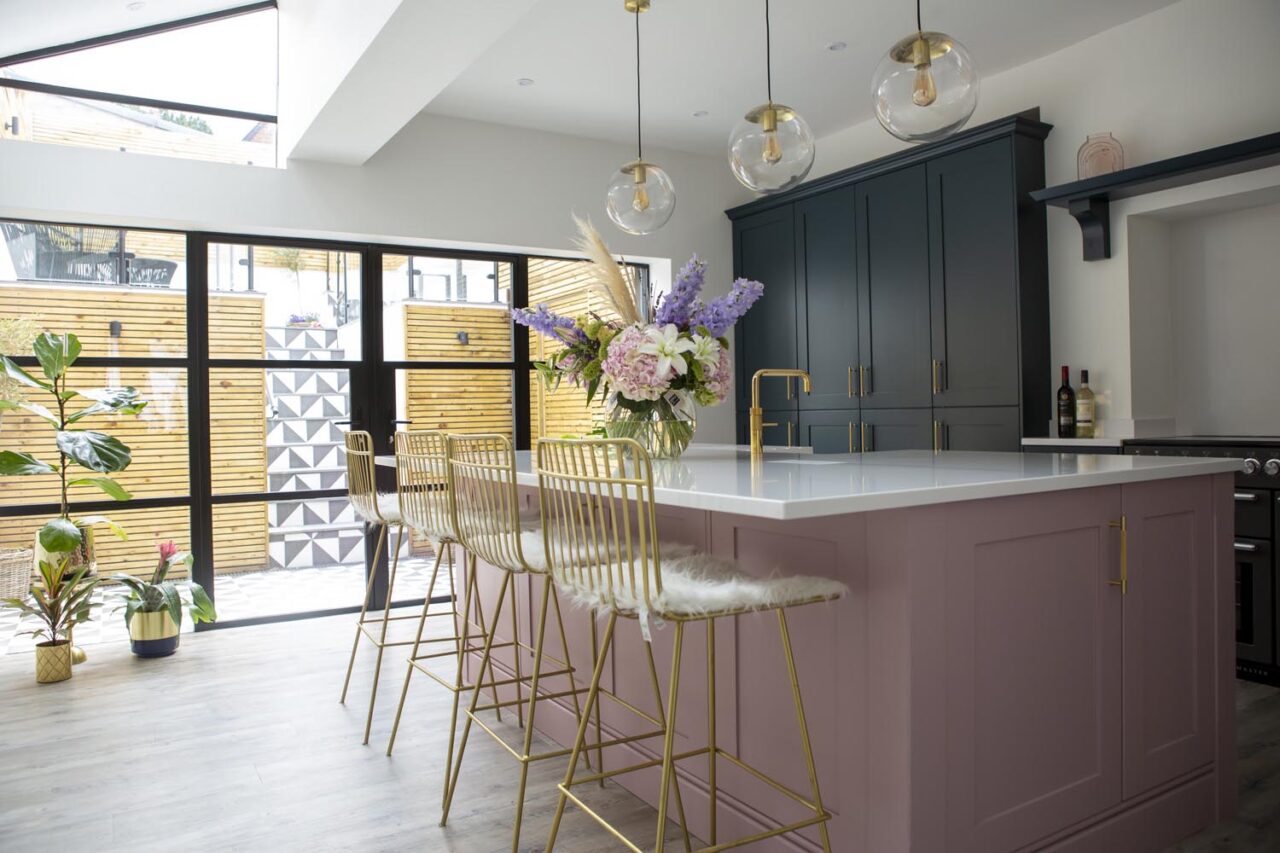 Stoneham Kitchens are luxury kitchen specialists with over 150 years of experience. Their bespoke kitchens allow customers the luxurious choice, made to their exact specifications. Using only the finest materials, the kitchens are made in Britain, in a manufacturing facility in Kent. Stoneham Kitchens are proud to hold the Royal Warrant following services to the Royal Households. This warrant recognises their credibility, dependability and quality of their kitchens.
With two prestigious British companies in partnership customers can expect the best when they visit Gardiner Haskins Interiors. When Sally and Peter visited the Gardiner Haskins Interiors showrooms in Bristol and Sally fell in love with a pink kitchen island this is exactly what they received.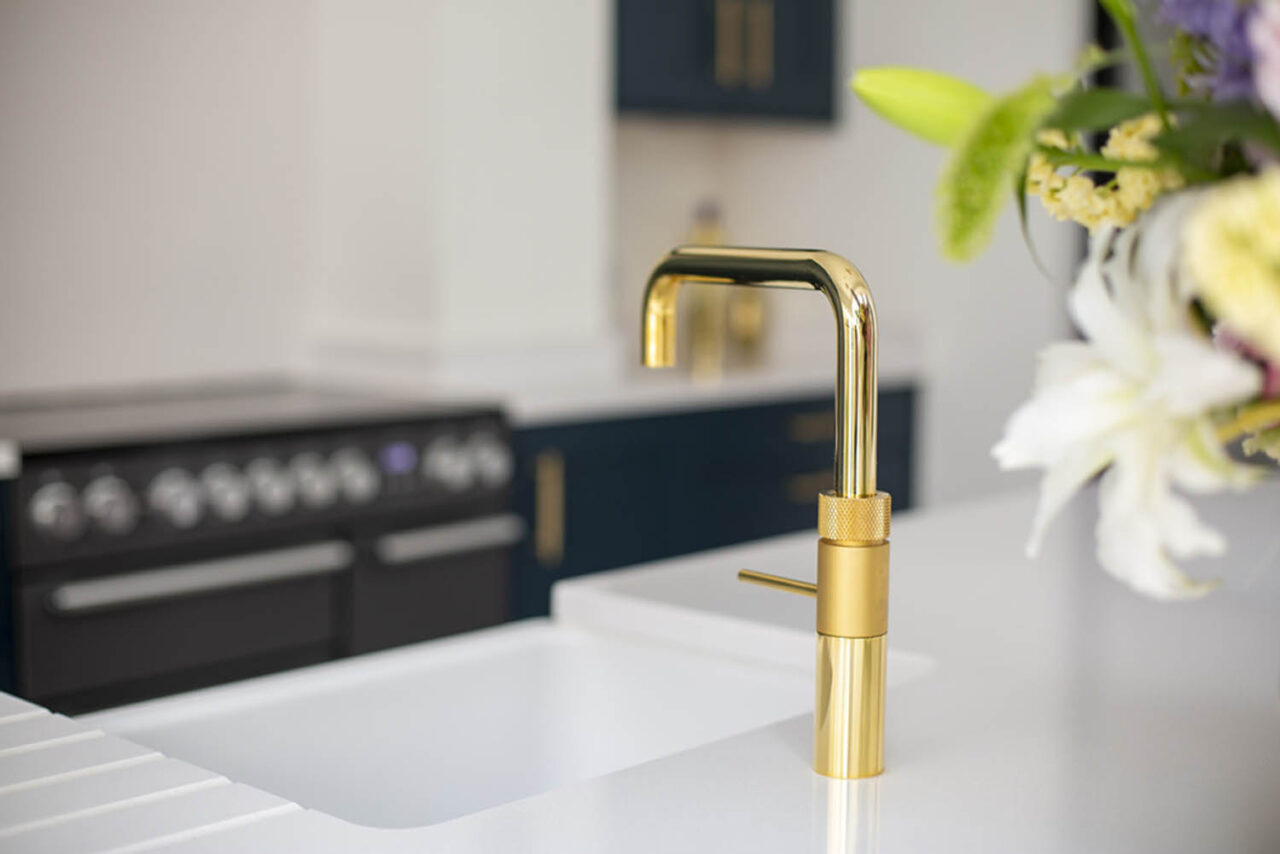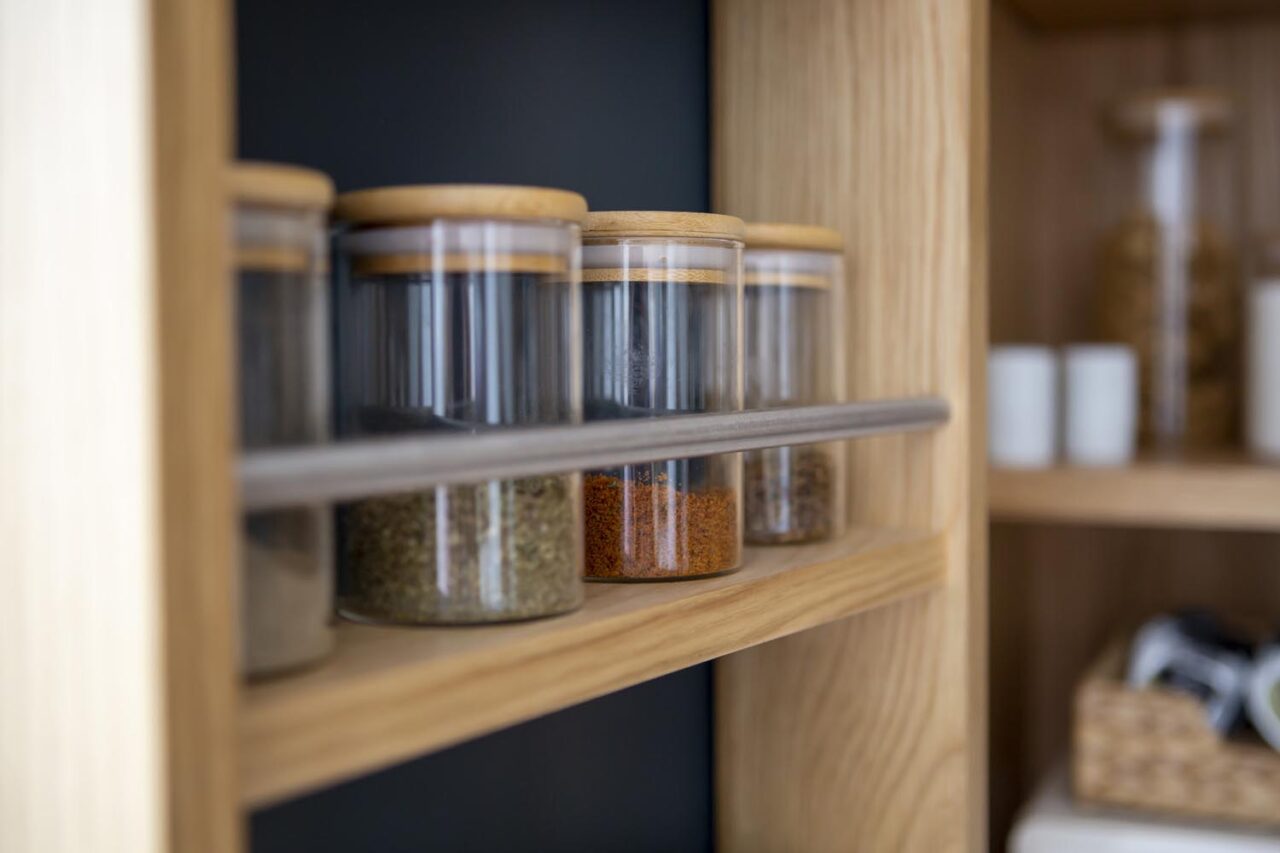 Sally and Peter, with advice from kitchen designer Alec Yull, chose the Stoneham Edwardian range to stay in keeping with their Victorian property. They modernised this traditional range with a beautiful choice of colour for the cabinets, dark blue on the wall cabinets with a dusky pink contrast on the kitchen island. Gold handles, taps and accessories perfectly compliment the two colours. A favourite feature for many of this kitchen, including Sally, is the bespoke double door pantry spanning the full height of the back wall. Oak shelves provide a perfect space for dried goods. The pantry also houses some of Sally's small appliances allowing a clutter-free worktop.
Peter's favourite part of the design is a small, often overlooked detail, the plug sockets. In their new kitchen these pop up from inside the kitchen island. When not in use they blend seamlessly, and you would never know they were there. This feature as well as the installation of Neff appliances and a Rangemaster Nexus range cooker were arranged by their designated kitchen designer Alec. In fact, he planned, designed and project managed from the first visit through to completion. This is a service that Gardiner Haskins Interiors pride themselves on – full project management.
Inspired by Sally and Peter's story? Eager to find out more about Stoneham Kitchens? Wondering why you are not currently standing in your dream kitchen? Make it happen with Gardiner Haskins Interiors. You can find them at Straight Street, Bristol or visit their website at www.gardinerhaskins.co.uk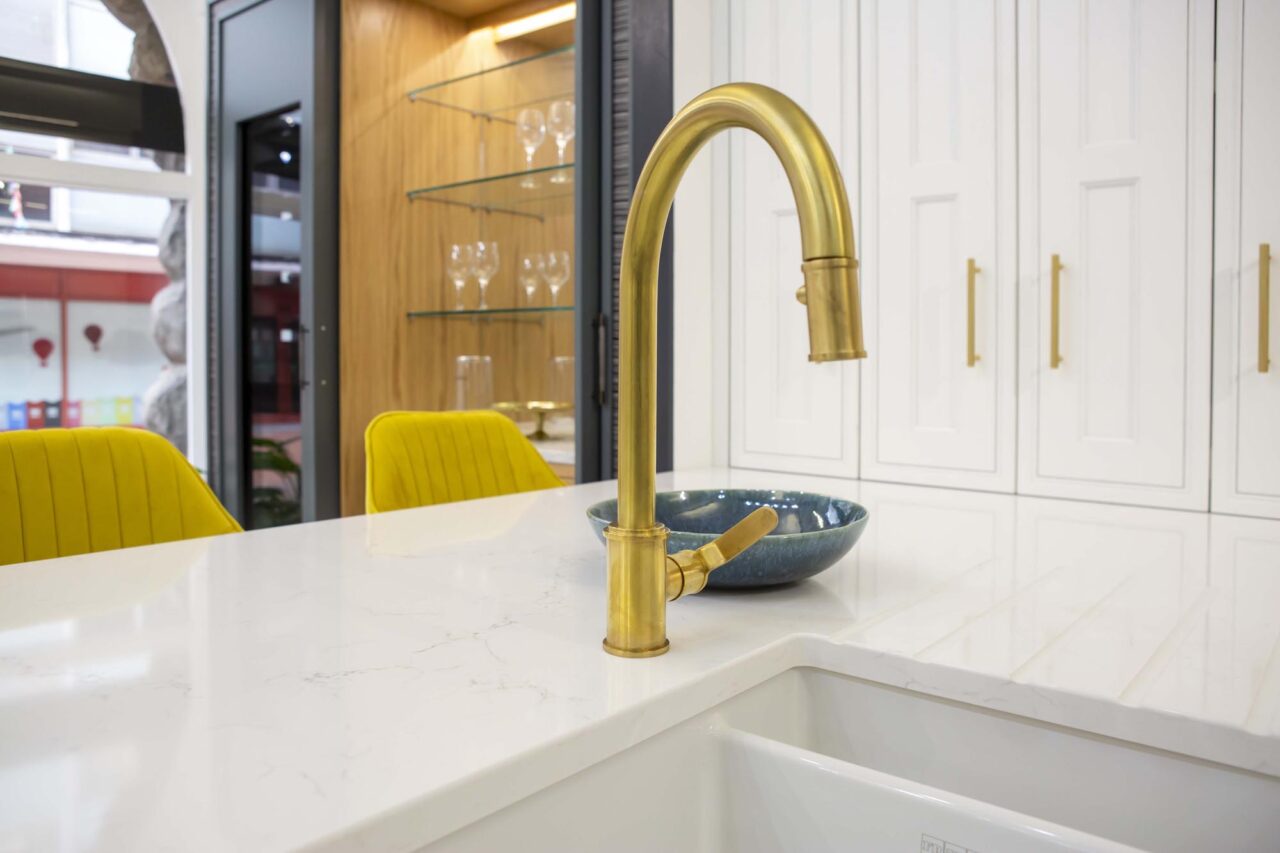 Words by Karley Coles. Photographs by Carine Butcher.