Struggling with Gift Ideas for the special man in your life? Then look no further – we have a range to suit all budgets…
Dads all around the world deserve only the very best, especially on Father's Day! But why is it that dads tend to be the most difficult people to gift? For dads who love a bit of tech in their life, Aura's newly launched Mason frame is the perfect gift helping more dad bask in sweet memories!
Being a dad is all about the beautiful memories you make with your kids. From phone to frame, you can now share all your memories with ease with unlimited photo and video storage, perfected with state of the art displays eliminating screen fatigue and ensuring your photos look like the real deal. To add an element of surprise for dad, users can add pre-upload photos along with a digital message that will appear on the frame.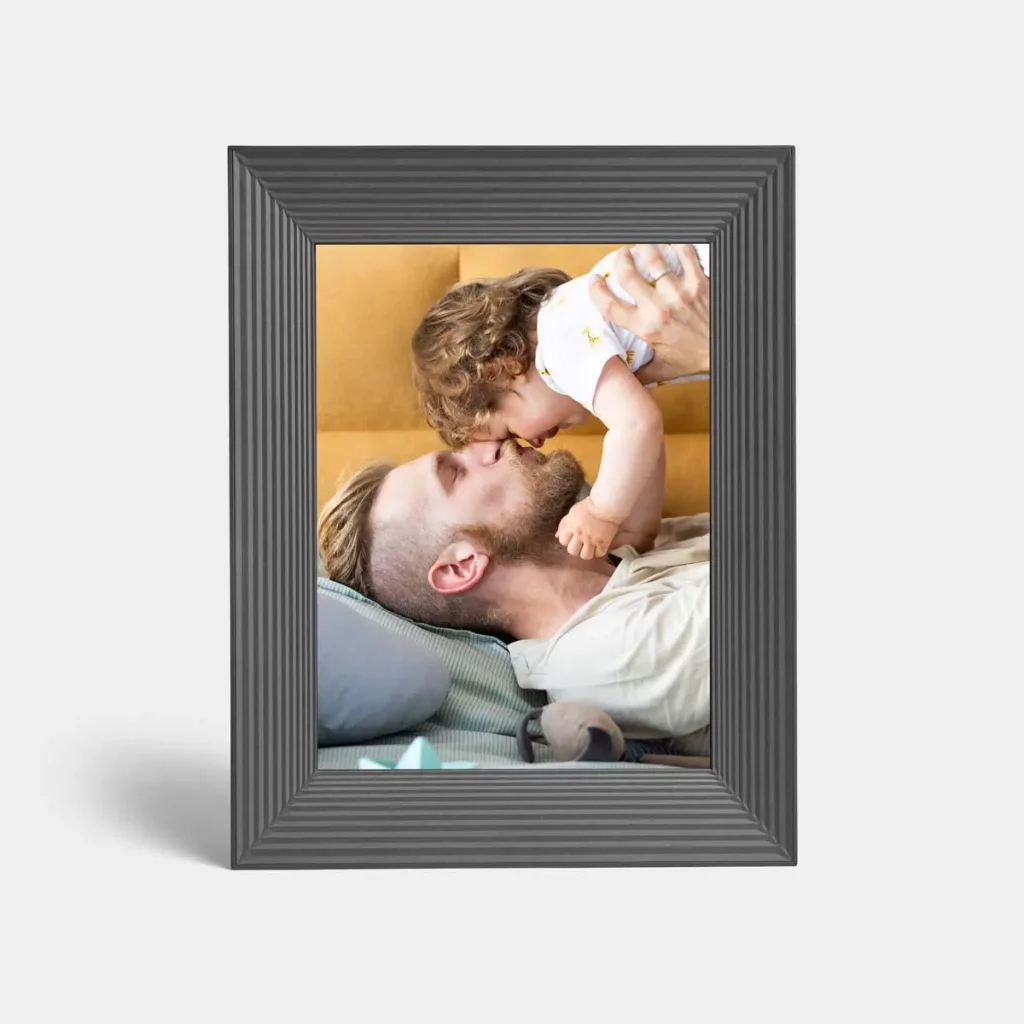 Better yet? For a limited time only, the Mason frame is on offer for Father's Day at the reduced price of £169 (RRP: £189), from 4th June – 19th June. Click here to buy online.
If your dad disappears into the shed or garage for hours on end, he is bound to love this Father's Day Bundle which is something a little bit different to the usual Father's Day gifts!
BiGDUG have created the Father's Day Mega Deal – theultimate gift for organising the garage or shed.
The bundle includes a choice of either a blue or grey adjustable steel shelving unit which holds up to 100kg per shelf, a six-piece water-resistant garage flooring set and six plastic storage boxes with lids. Buy online here.
Budding Bakers will love this Bakedin Bread Baking Club subscription. Each month, he will receive a surprise letterbox-friendly bread baking kit every month, enabling him to earn new techniques and improve his bread baking prowess with delicious recipes – e.g. Honey Wheat Baguettes, Pane Bianco, English Muffins
Each kit contains a simple step-by-step recipe card and all the dry ingredients perfectly weighed out. Prices start from as little as£8.25 per month – buy a 3/6/12 month subscription for just £33/£57/£99 or buy an individual kit from as little as £9. Find out more on their website.
If the special men your life are of the discerning kind, then why not take a look at Elephant Gin (www.elephant-gin.com) , fresh from winning Taste Master at The Spirits Business' Gin Masters Awards 2021, they have been awarded the world's best gin by a panel of independent judges who described the gin as simply "stunning". 2022 sees the lauded brand offer their gin in stylish gifting options with a personal touch. Elephant Gin offers their stylish bottles adorned with a handwritten personal message (from £36.90).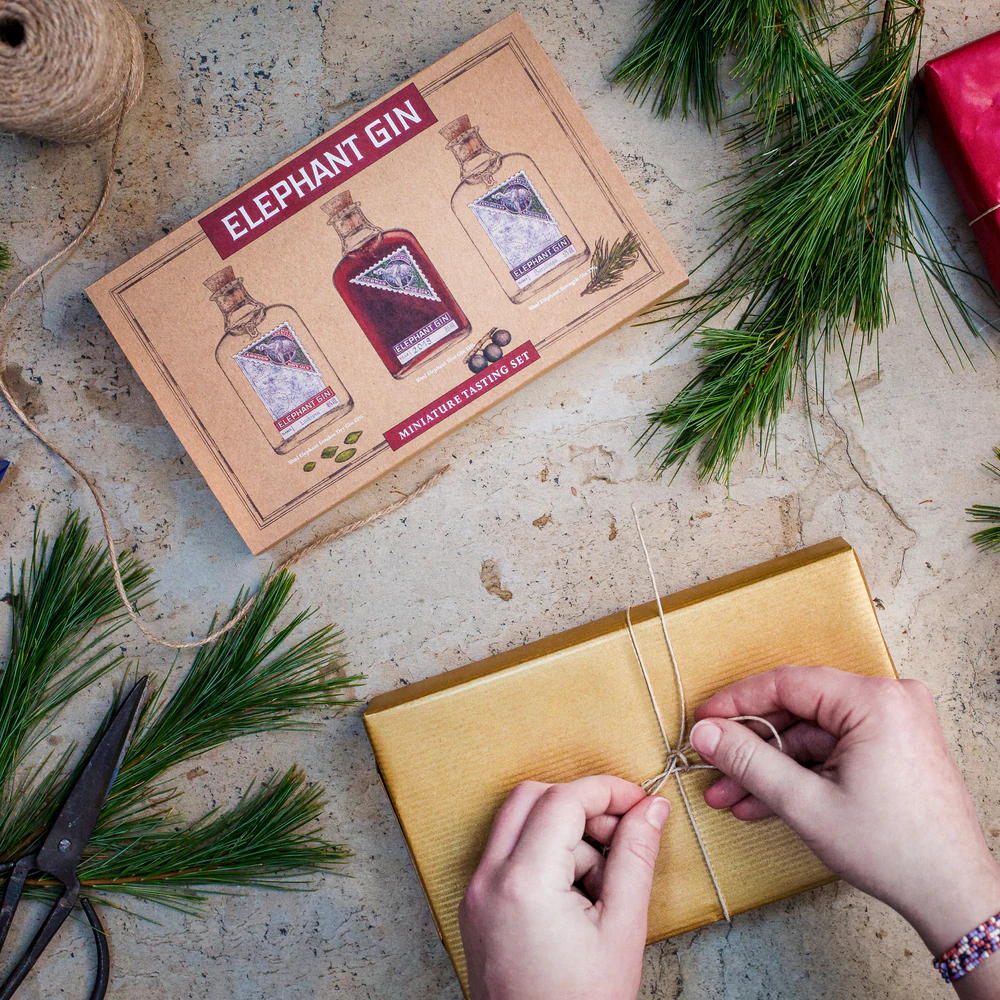 New for Spring '22, we also have the Miniature Tasting Set (£19.50); the illustrated mini set features a 50ml bottle each of Orange Cocoa Gin, Strength Gin, and London Dry Gin. Plus, for every miniature bottle sold, 15% of profits go directly to the Sheldrick Wildlife Trust who nurture orphaned elephants who have been found in the wild. Head to their website where you will be spoilt for choice on what to buy.
If he likes sweets, take a look at Smith and Sinclair, who have their fun Whiskey Club box with edible cocktail sweets, and flavours include Bourbon Old Fashioned, Whiskey & Ginger, Manhattan and Whiskey Sour! £15 from www.smithandsinclair.co.uk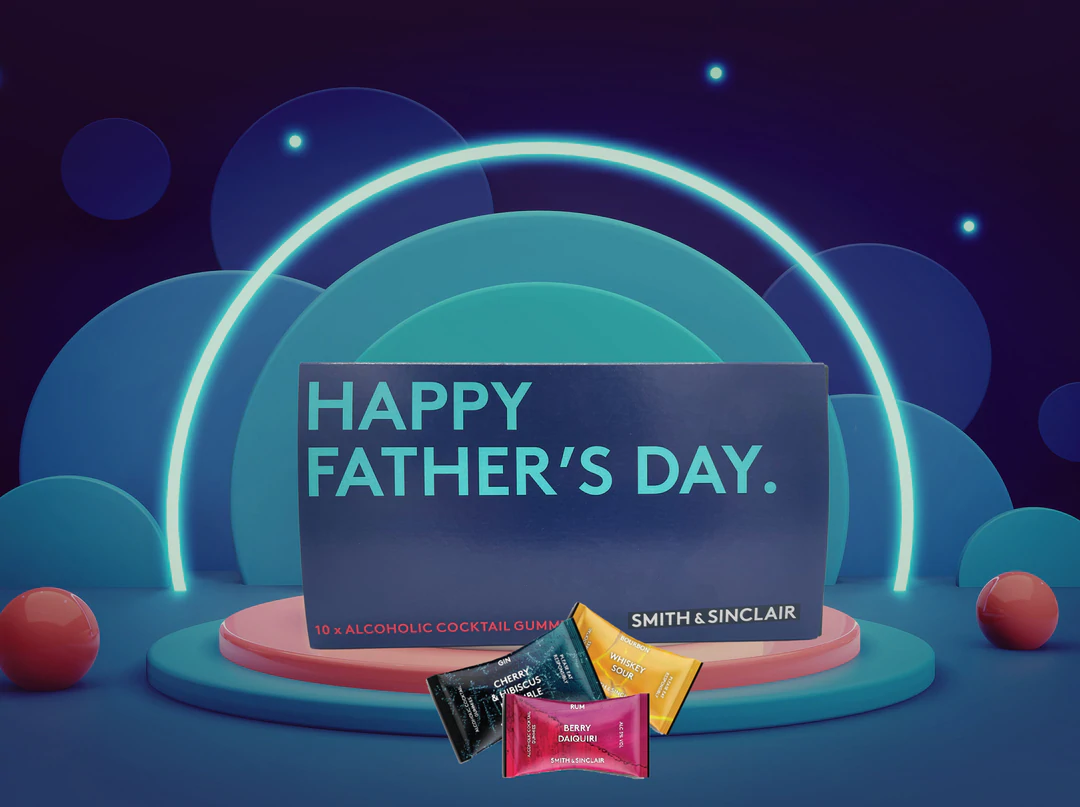 Whilst we talk about all things sweet, make sure you check out FATSO, an exciting and quirky new dark chocolate brand all fathers with a sweet tooth will love! Delicious, chunky and packed full of flavour, FATSO chocolate is made from the finest Columbian dark chocolate, and is available in three moorish flavours; FATSO 'Morn'n Glory' is inspired by classic breakfast flavours, including cornflakes, toast and marmalade, FATSO 'Nan's Stash' comes from the idea of your Nan's favourite biscuit tin and FATSO 'Home Run' is based on the classic American baseball game.
Buy online here.
If your dad is out and about a lot, he will love SHO eco-friendly drinks bottles, coffee cups and food flasks. The perfect stylish and eco-friendly choice for staying refreshed and sated on the go. Buy them from www.shoreusable.com – they wont break the bank either!
Outdoor loving dads will appreciate a Sealskinz Waterproof All Weather Cap
RRP £20.00 / Available here
A technical everyday cap, the Waterproof All Weather Cap combines a mix of traditional style with the properties of a truly waterproof hat. Stay protected and comfortable in the rain with a stiff brim and adjustable rear snap closure.
Sealskinz Warm Weather Ankle Length Sock with Hydrostop
RRP £27.50 / Available here
100% waterproof and extremely breathable, the Waterproof Warm Weather Ankle Length Sock with Hydrostop has a bamboo liner for moisture control and comfort, to help runners, walkers, and hikers stay dry and cool in the warmer months. The added protection of Hydrostop™ – a silicone-like (although it is silicone-free) elastic taping around the inside cuff of the sock – also reduces the chances of water dripping down your leg into your socks.
Whatever you decide how to show your dad how much he means to do, we hope you have a wonderful day.