As we face a third national lockdown, it is all too easy to reach for the comfort foods to snack on! The weather during the first lockdown was glorious, but this time round, it is grey and damp, and coupled with the usual January blues after Christmas, it is no wonder we are looking to satiate our feelings with food.
So we have put together a few of our favourite healthy lockdown snacks to help you to stick to any getting healthier new years resolutions!
Katie's Food Co
Tasty Banana Crisps from Katie's Food Co are nutrient-packed, bursting with flavour and low fat, plus they are 100% natural, vegan, dairy and gluten-free. Crunchy, crispy and surprisingly savoury, choose from 4 tempting flavours: Thai Sweet Chilli, Mixed Herb, Salt & Vinegar and Himalayan Salt, each pack also contains one of your five a day. Available from Amazon, RRP £1.49 for a 32g bag.
For more info visit www.katiesfoodco.com
Lentil Bites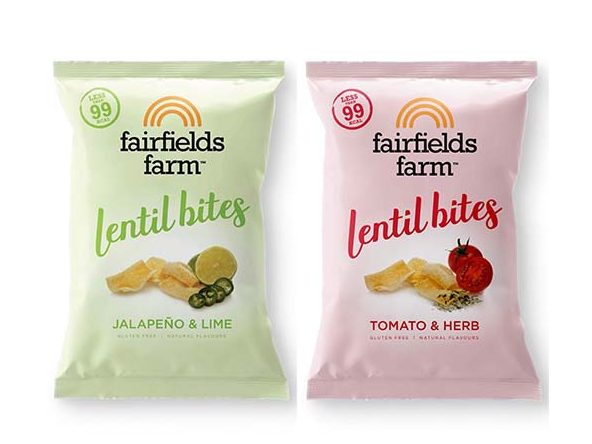 Searching for a healthier snack swap for traditional crisps? Look no further than some delicious, low fat Lentil Bites. At under 99 calories a bag and made from slow releasing lentil flour, Lentil Bites are the ultimate guilt-free snack and because they are made from lentil flour, you'll be fuller for longer. Available in two yummy flavours: Tomato & Herb and Jalapeno & Lime, this low fat, low calorie snack will appeal to anyone following a healthy eating regime, yet not wanting to compromise on taste or flavour. Lentil Bites are available in 20g bags, RRP 75p a bag from Asda, Holland & Barratt and The Co-Op.
For more info visit www.fairfieldsfarmcrisps.co.uk
Munchy Seeds
When cravings strike reach for Munchy Seed's Sweet & savoury options. These nutritious, vitamin packed and high in fibre toasted seed mixes are under 150 calories for 25g and come in six flavours: Sweet Chilli, Mega Omega, Honey Roasted, Salted Caramel, Mild Chilli and Warm Cinnamon. Not only do they make a delicious snack swap but are also great scattered over soups, poached eggs, frittatas and pasta dishes while the sweet mixes are yummy on pancakes, ice cream or with Greek yoghurt and fresh fruit.
Available from Waitrose, Sainsbury's, Ocado and Wholefood Market in 25g snack pack (RRP 80p), 125g sharing packs (RRP £2.99) and 450g mega packs (£8.75).
Visit www.munchyseeds.co.uk to find out more.
Protein Ball Co
Keep hunger pangs in check and get the perfect sweet treat with The Protein Ball Co. 100% natural, protein packed and perfect for clean eating fans, these yummy bite-sized balls are high in fibre, gluten-free and vegetarian-friendly. Under 200 calories a bag, choose from a range of delicious flavours: Peanut Butter, Raspberry Brownie, Lemon + Pistachio, Goji + Coconut, all with vegan protein, Peanut Butter, Cacao + Orange, Coconut + Macademia, Cherry Bakewell, Blueberry Oat Muffin and Coffee Oat Muffin.
Find The Protein Ball Co. range from Tesco, Sainsbury's, Ocado, Morrisons, Holland & Barratt, and Amazon, RRP £1.99 per 45g bag. For more info visit www.theproteinballco.com