Hoshino Resorts are a brand of award-winning hotels across Japan, and make perfect destinations for honeymooners. We take a look at two of them…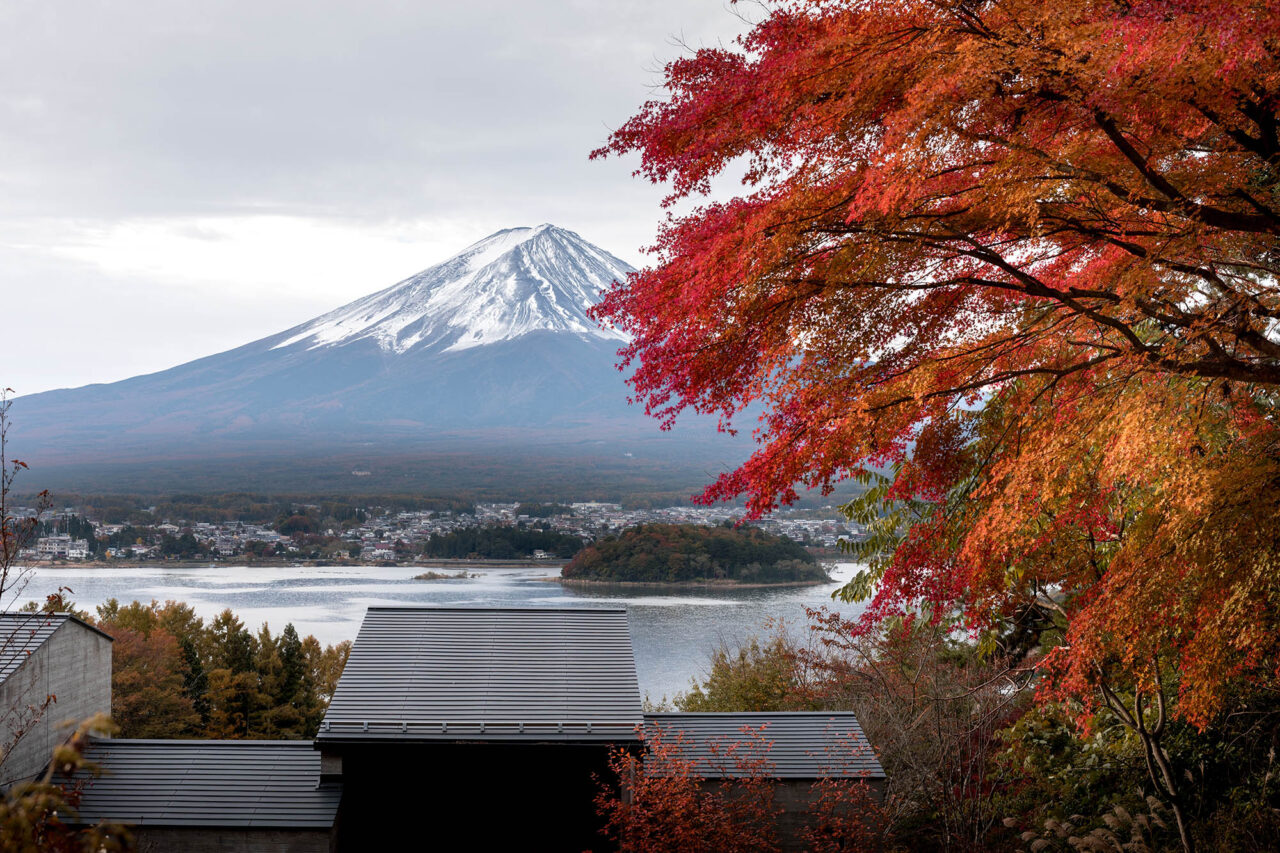 HOSHINOYA Fuji – Japan's first glamping resort
Enjoy a honeymoon with a difference at HOSHINOYA Fuji, Japan's first glamping resort, set on the hill overlooking Lake Kawaguchi, near Mount Fuji. Located via a two-hour drive from Tokyo through the Tanzawa mountain range, the first glimpse of HOSHINOYA Fuji is the contemporary cabins, half-hidden in the red pine forest, that emerge into view as you reach the edge of the lake. The 40 distinct cabins have been designed to make guests feel like they are floating in the forest. Each cabin has a different view and a spacious private outdoor terrace to enjoy breakfast overlooking the lake and at night, the Glamping Master can light a fire on the balcony to replicate the campfire experience. 
Guests are encouraged to spend time on Cloud Terrace, a series of platforms built along the slope extending from the cabins. A variety of activities await on each platform, from morning wake-up sessions that involve brewing coffee in the outdoors to cooking smoked meats and vegetables on the roaring campfire. Glamping Masters are on hand to offer advice! Alternatively, watch a film at the cinema in the woods (classic films are featured on a screen in the forest), enjoy an early morning canoe tour on Lake Kawaguchi, horseback riding through the expansive woods at the foot of Mt. Fuji, or simply take in the snowy vistas whilst wrapped up warm in a hammock on the cloud terrace.
Overnight stay costs from 101,000 JPY / approx. £605 per room per night (two sharing; room only). Contact HOSHINOYA Fuji (https://hoshinoya.com/fuji/en/).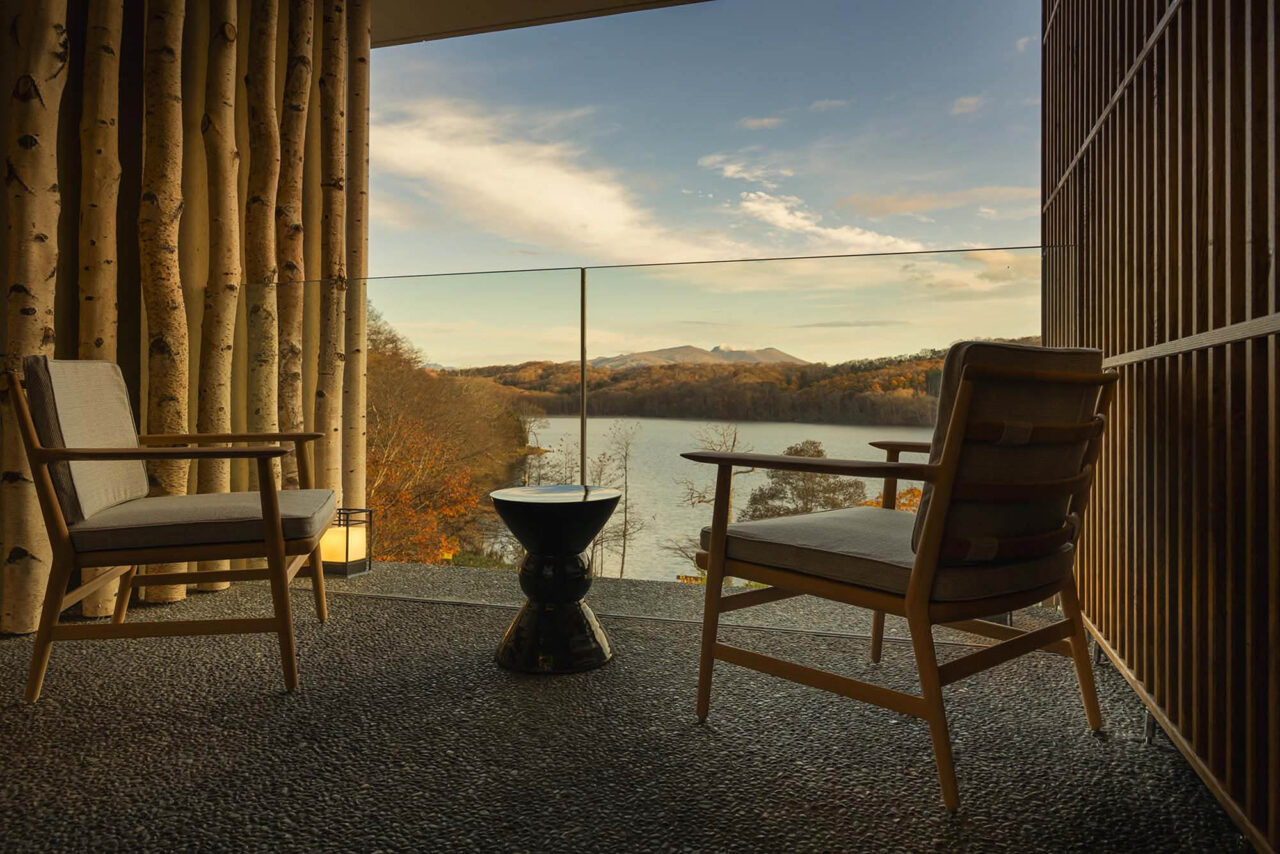 KAI Poroto, Hokkaido, Japan
Japan's northern island of Hokkaido sees a lot of snowfall every year – famous for its ski resorts and Japanese snow monkeys bathing in hot springs, it is a great place to spend a snowy winter honeymoon.
Located in Shiraoi, Hokkaido, KAI Poroto is a hot spring ryokan hotel, offering stunning views of Lake Poroto from all rooms. Shiraoi Onsen is renowned as an area where the rare moor spring, containing organic minerals derived from plants, can be found. Guests can bathe inside the hotels cone-shaped bathhouse, inspired by traditional Ainu architecture, as well as in outdoor baths that look out over scenic Lake Poroto and its colourful natural surroundings.
The hotel itself honours the Ainu people, indigenous to Hokkaido, through its architecture, art, and décor. Dinner features a Japanese-style bouillabaisse full of rich, local seafood such as crab and scallops, with dishes complemented by dishware inspired by Ainu craft traditions. The hotel is a few moments' walk from the recently-opened Upopoy National Ainu Museum & Park (opened July 2020), which celebrates and raises awareness of the indigenous Ainu people.
Rooms from 31,000 JPY per night / approx. £191 for a double, including breakfast, dinner, tax and services.