After a sell-out tour last year, Gordon Buchanan is back on the road. One of the most prominent wildlife presenters and filmmakers working today, Gordon's journey is a remarkable story to tell. Ade Hill found out more…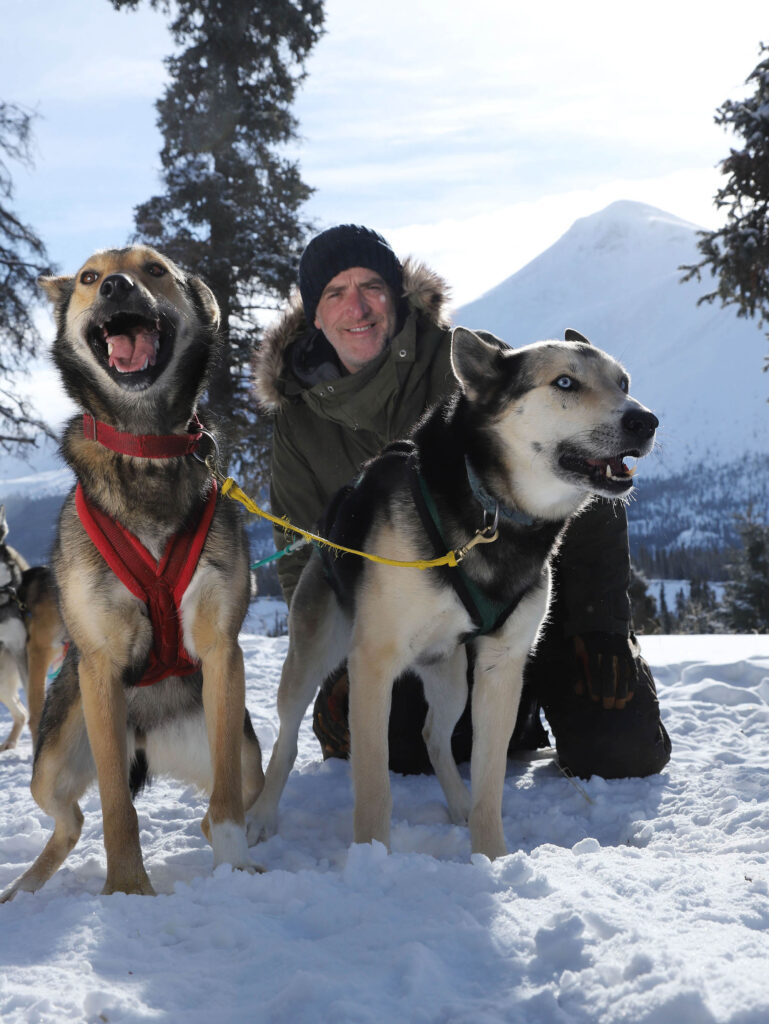 You're going on tour with a new show called '30 Years in the Wild'. What can we expect?
Well. Trying to put the last 30 years of making wildlife documentaries in a talk was quite a challenge. There are so many things I think people would be interested in. My career has taken me all over the world with lots of twists and turns, so this show is a wall-to-wall journey of what I've experienced over the years.
Where and how did your wildlife journey start?
I guess it started in secondary school. I was incapable of focusing on pretty much anything. When I got to the age of 16, I realised I'd pretty much wasted my time at school. Most kids without any real qualifications ended up on a fish farm, and I knew there and then that wasn't for me. I grew up on Isle of Mull on the west coast of Scotland which I absolutely loved. One thing I did have was a fascination with the natural world. I hit 17 and I just happened to meet a wildlife filmmaker who also lived on the island, and I got on really well with him. He was looking for an assistant to follow him into the rain forest for a year and a half, so really I was given this golden opportunity and naturally I said yes! That was the start of an incredible and very bumpy journey.
You've made some incredible documentaries over that last 30 years and the polar bear family is a firm favourite, but who came up with the idea to put you inside a giant Perspex box with a very interested and hungry polar bear?
Actually it was myself. We'd done a documentary on black bears the year before in Minnesota. Black bears can be dangerous, but you can get close to them and be around them if you respect them and their space, which really blew people's minds.
I thought afterwards when it came to polar bears that if I'm going to be on the ice filming them with their cubs, how close can I really get? Most of the polar bears really weren't interested and were more focused on looking after their cubs or hunting for seals than with me sat in this box. There was this one big bear however who took exception to the rule and became more interested in attempting to have me for breakfast! Thankfully that box was 10-millimeter polar bear proof plexi-glass. At that point I was very glad that she was only a young female. If that bear had been a fully grown male, then he could have squashed me like a crisp packet!
How has technology changed the way we understand wildlife today?
It's completely revolutionised the way we film and understand wildlife today. When I first started it was very basic, but today it's becoming staggering what can be achieved in filming animals. It simply wasn't possible to do what we can do these days
How has global warming changed animal habitats today?
Well right now I'm looking out of my window here in Glasgow mid-winter and the garden is still really quite colourful with no signs of frost. Climate change is happening all around us and the winters have become so very mild. From the early 1990's the planet has got warmer so of course it's going to affect every living thing on planet earth. It really is quite terrifying, but I hope people have started to realise the threat and are becoming proactive to changing the way we all live.
I recently saw film footage of skinny polar bears walking on rocks because the snow had melted around them. What are we doing to help?
When we were following these bears in the Arctic every single day, they were hunting for food to feed the cubs, but these bears can go a long time without feeding. Of course, the cubs can't, but interestingly enough there are communities in the Arctic that still hunt whales for meat to feed their communities and they'll leaves the carcasses for the bears to feed off. You're seeing hundreds of polar bears descend to these sites which is giving them a real lifeline. The Arctic community really do understand how important this is and they want these animals to survive.
For anyone wanting to follow in your footsteps, What advice would you give a school leaver?
I think the best advice I could give is to have a passion and go out and do it. Technology today is in our pockets. We all have cameras on our phones so go out and film something, edit and find an audience. Today's technology is a brilliant training ground for any young filmmaker. Social media can give you that audience so go for it.
To find out more about tour dates go to www.gordon-buchanan.co.uk