Join Gordon Buchanan, the highly acclaimed television wildlife cameraman and presenter of the popular BBC series 'Grizzly Bear Cubs and Me' for a unique opportunity to hear personal recollections of his globe-trotting travels as Gordon delves into his world of wonderful wildlife – all illustrated with his own film footage and photography. Angela Cave was fortunate to have the opportunity of talking with Gordon Buchanan, the man the Daily Telegraph believes to be the one to step into David Attenborough's shoes.
I vividly remember watching Gordon Buchanan's 'close up and personal' moment with a polar bear and wanting to hide behind the sofa as the bear did its best to break into the specially constructed pod where Gordon was sitting to film. It is one of those omg tv moments one does not forget! I caught up with him as he prepared to head off to Australia to capture more amazing footage and spoke to him about his work and his forthcoming projects…
Many people will watch your programmes and dream about doing what you do – perhaps without the polar bear moment – how did it come about?
Well, as with many things I suppose, it was serendipity. I was washing pots in a restaurant and thinking about what I wanted to do. The owner's husband was a wildlife cameraman and needed an assistant, and I was there, loved wildlife and available so, at 17 I found myself in Sierra Leone and West Africa having never been abroad before!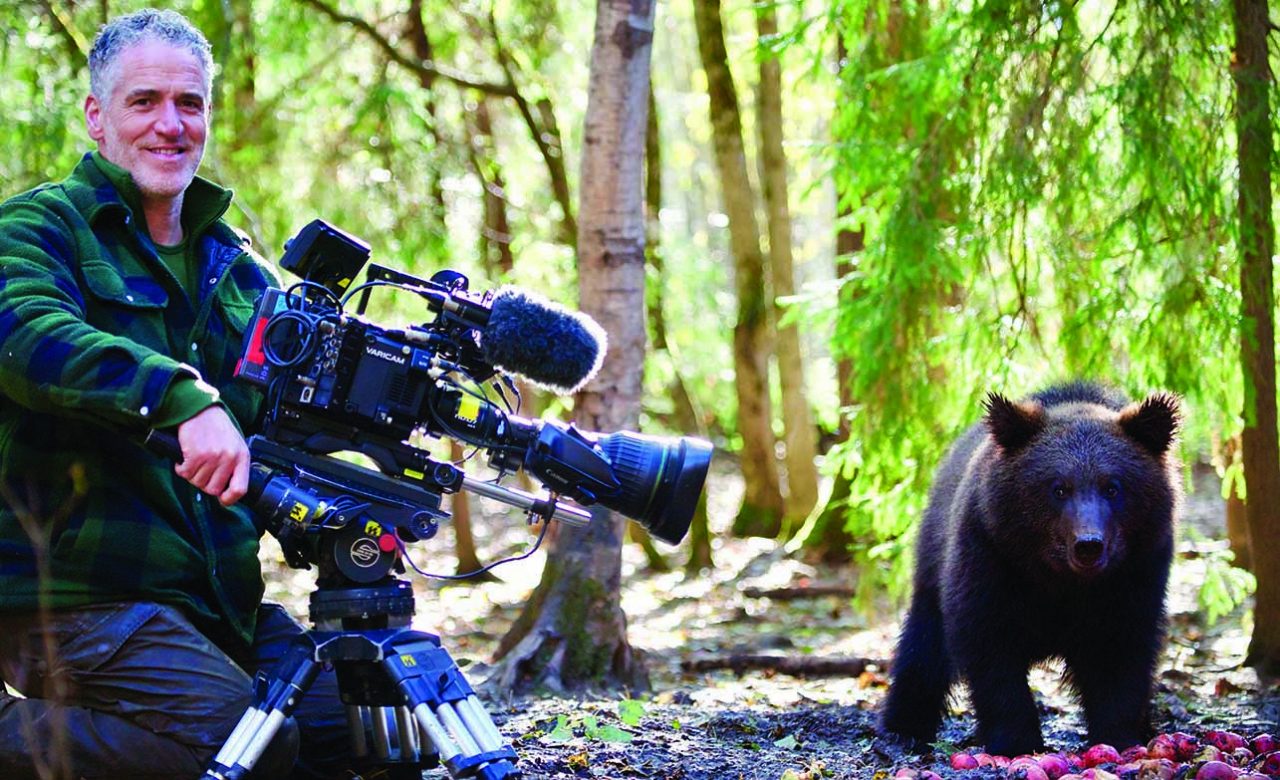 You were there for considerable time with very little social life or interaction – what was that like for a 17 year-old?
Well, if I am honest it was tough and quite a difficult time, in a way it was a time of two halves, the wildlife and the huge amount I was learning was amazing but I also longed to be down the pub with my mates. I spent all of my birthdays from 17 – 22 in amazing places but also isolated places. I spent my 21 birthday in the Amazon, but I learnt so much and was so lucky to be there that it outweighed any other issues.
The past year has been such a difficult one, how has it affected you?
In one way I have been so lucky to spend time with my wife and children instead of galavanting all over the world, but in other ways it has put so many projects on hold. Not just for me but important environmental initiatives have been shelved and so I really, really hope that 2021 will see us all back on track.
We will have seen you in a wonderful programme over the Christmas period and we will shortly see you on tour, do you have any unfinished business from a travel prospective?
Yes! I have not been to Antarctica and the wildlife there is so incredibly special so that is a box I have yet to tick – but watch this space!
Gordon will be touring UK theatres in February and March 2021. Social distancing measures will be in place and tickets are available at www.jsmlive.co.uk
www.youtube.com/watch?v=fo4hizO9FF8
TW: @gordonjbuchanan
FB: @gordonjbuchanan
Suitable for all ages