Young National Chef of the Year surpasses all other young chef contests, bringing together those identified as the best young chefs in the industry and gives them a platform on which to build their future careers. Winning YNCOTY firmly establishes a chef as a rising star of the culinary world both in the UK and beyond.
Here we talk to Dan Cornish, senior chef de partie AT Le Manoir aux Quat'Saisons, Oxford about his experience having taken part in the competition…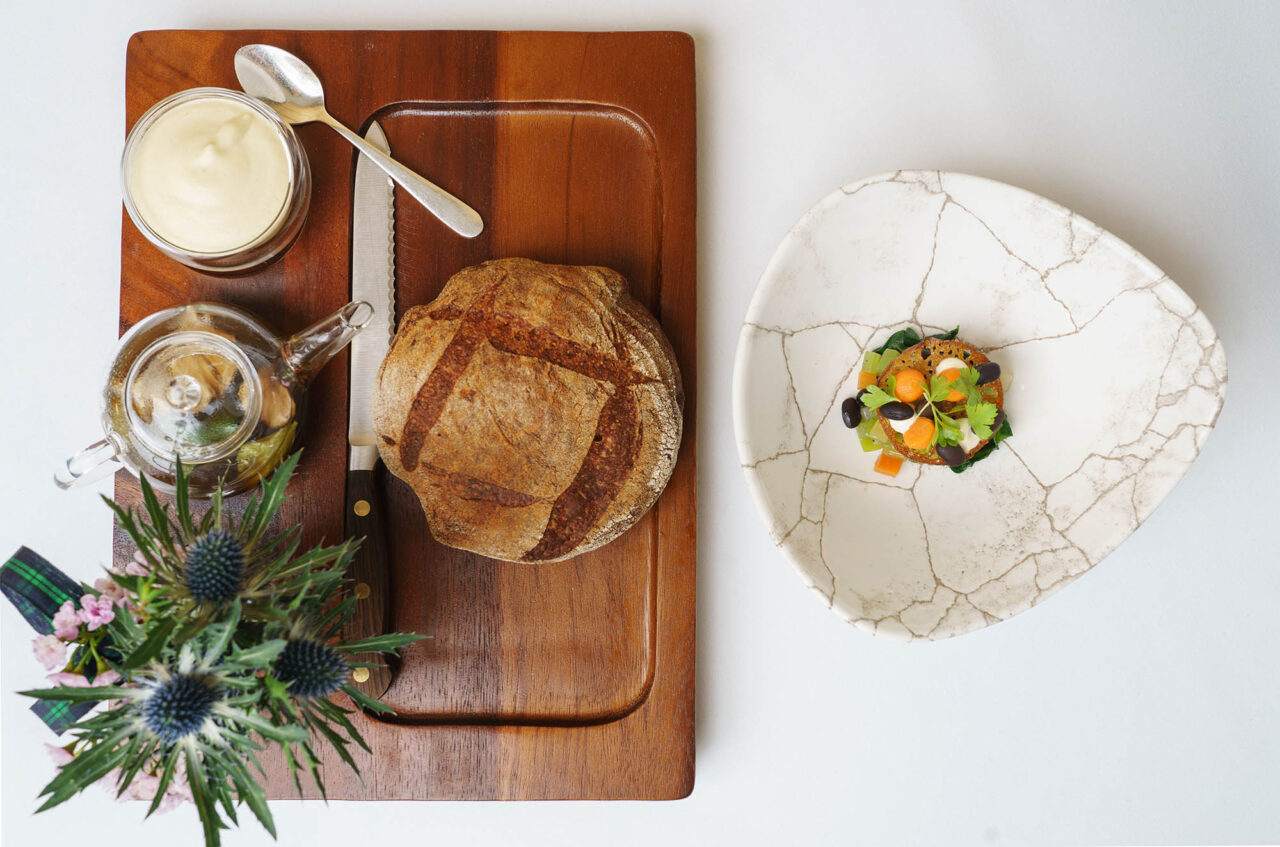 So, to begin with, when did you first start cooking?
I started cooking with mum and grandma when I was about four or five. I remember being stood on a stool, baking cakes and baking bread in the kitchen and then I grew up and spent eight years in Africa. Me and my brother went to school out there and my parents helped set up a school out there and helped in hospitals and things like that.
From what age was that?
I was five when I moved to Tanzania, and then we were out in Kenya for four years when I was ten. I haven't been back since but I would love to return one day.
What happened when your parents decided to move away from that?
They came back to the UK and I did my GCSE in Oxfordshire. I studied GCSE catering which I really enjoyed and confirmed that I wanted to be a chef. I loved it, and so after that I went to Bournemouth and Poole College to study the Specialised Chefs' Scholarship.
What's your fondest memories from your childhood?
Fondest memory… I think it is having friends and family gathered around the table, and just being together.
What was your first job when you decided to put your whites on and get into the kitchen?
My first job was at Chewton Glen Hotel and Spa. I started when I was 16 but it was part of the college scholarship course at the time. I was there for a year and then I would go back to college for three months, then back to the hotel for another year because that was how the course worked.
Oh brilliant. So you really got the corporate bit between your teeth as they say!
I loved it. I really enjoyed it.
You are at Le Manoir now, what was the transition between there and where you are now?
I had actually done three weeks work experience at Le Manoir prior to doing the specialised Chefs course so I had had a glimpse it . At the end of 2016 I went for a trial at Le Manoir and then I started in January 2017. I am now the Senior Chef du Partie
To be awarded Young National Chef of the Year isn't too bad is it? How would you describe your style of cooking? Do you think you are still figuring it out?
I think I'm still figuring it out. I like to keep with the seasons and so use what's in season, but I think one of the biggest challenges is trying to make your food more sustainable. I think we're only just realising what affect it has and we need to sort of rethink what we what we actually eat and how we how we do it. I think that's only going to get more important really.
When you're working with Raymond Blanc, do you have the opportunity to create your own menu? Do you have any say in what's being plated up?
At Le Manoir you're more than welcome to bring your own ideas, visuals, and your own way of working or even a recipe, and what we will do is all gather round and work together to try and improve. Anyone from any position can bring forward an idea. They are really open to that and Raymond Blanc and Gary Jones are always striving to be better, whether that's the food or whether it's how they interact. Any way that they can improve, they want to know as they always have this drive to be better than the day before.
Have you got a special dish that you're proud of that you put out for the diners?
I have, I have a couple of dishes that have been on the menu which has been really special, but I haven't had too many lately as I have been practising for their competition!
Of course, that must be quite time consuming!
But yeah, I have a lot of pride when you make something and it goes on the menu.
It must be very rewarding.
It is, and sometimes it takes a long time to get it right but when you get there, it's really satisfying. It is worth the journey
What is an ingredient that you particularly enjoy this time of year?
I really enjoy the different kinds of mushrooms and what you can do in each one of them. I also I really like celeriac.
I see lots of stuff being promoted for game in particular at the moment, is that something that you particularly like?
I really enjoy cooking game. I think it's a fantastic thing to cook but looking forward into the future we need to make sure that we aren't just cooking it because we like it, we need to make sure that it is sustainable.
What kitchen equipment could you not live without? Is there one particular piece?
I think I would probably say a blender is something I couldn't do without.
Where you are based, do you tend to have something to eat? Do you have any special places that you like?
Just recently I went out to Davies and Brooke in Clarendon and that was a lovely meal, really lovely. So I do try to eat out when I can.
Yes because it must give you a different viewpoint on what you do and you see a different side of the business.
Yes, and it's nice to experience the other restaurants and see what they are doing. I find it really interesting. I think you can go to somewhere like Le Manoir or your local pub and take something away from both. You can learn from anything really.
Growing up you said that you were at your mother's and grandmother's side. Did you have cookery books? Did you look through them when you were very little?
Yes! Actually, there's quite a funny story there. I don't remember how old I was, but we lived near Loughborough. I remember we went out to the market. And I remember I was in a bookshop, looking through cookery books and my family actually left and carried on and went somewhere else!
Who would you say are your foodie heroes?
Oh I've got so many, well Raymond Blanc is definitely one. It is a dream to work for him now. Gary Jones is another one, and also people like Thomas Keller, and Marco Pierre White.