The British Hedgehog Preservation Society (BHPS) has issued top tips on how best to reduce the risk of harming hedgehogs this bonfire night.
As many people gear up for bonfire and firework season, it's vital to remember wildlife at this time of year.
Fay Vass, Chief Executive of the Society said: "A bonfire pile looks like a 5* hotel to a hedgehog seeking a safe and cosy winter home to hibernate in. They aren't to know we plan to set light to it!
"Taking just a few extra minutes to check for wildlife really does make a difference and helps save the lives of hedgehogs, other wildlife and pets!"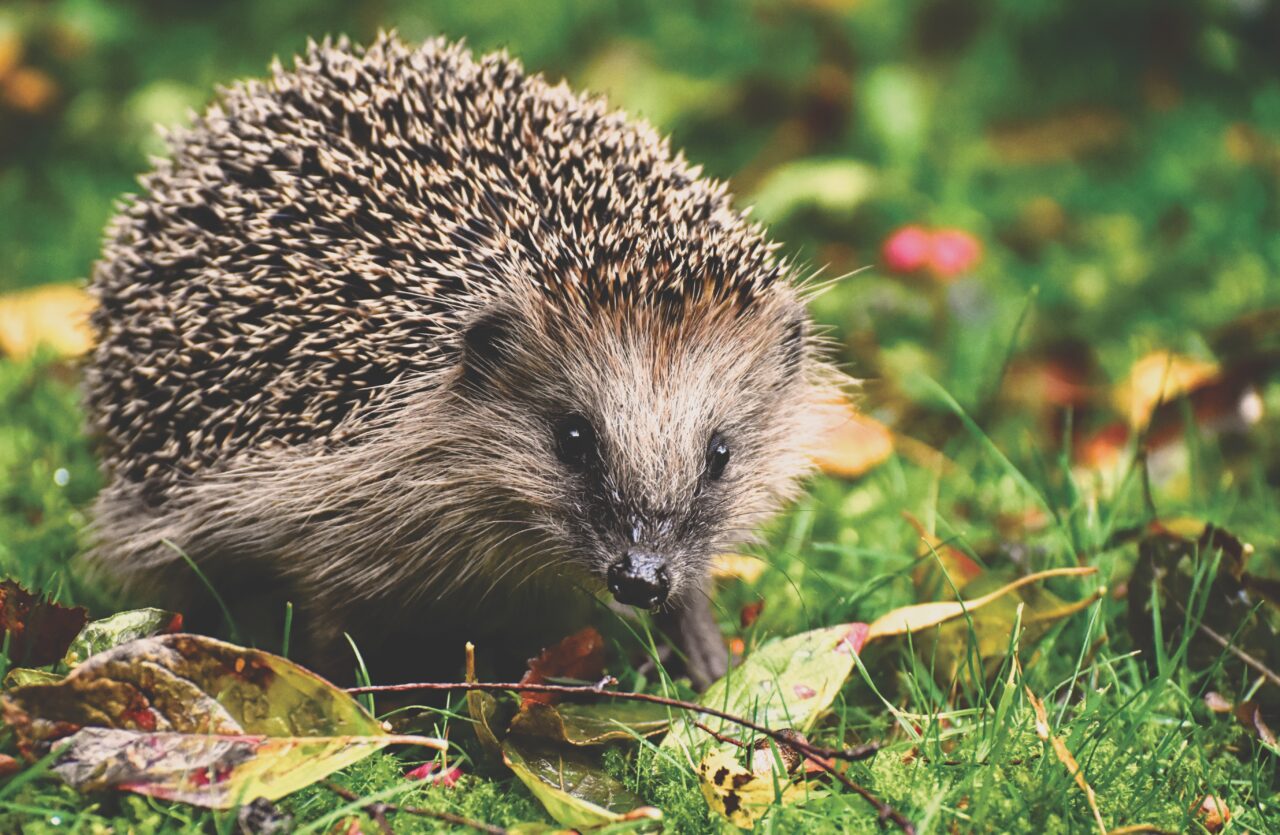 BHPS has a three-step plan to help ensure the safety of hedgehogs on bonfire night:
1) MOVE the materials to clear ground on the day they're to be lit
2) CHECK the pile carefully just before striking that match
3) OFFER an escape route by only lighting from one side – this gives anything hidden in the heap one final chance to escape.
Fay added: "It's vital that all three steps are carried out to give hedgehogs the best possible chance to escape the danger of a lit bonfire."
Hedgehogs tend to hide in the centre and bottom two feet of the bonfire, which should be checked by gently lifting the bonfire section by section with a pole or broom. Never use a spade or fork as these can stab them. Using a torch will help to see any signs of life, and listen for a huffing sound, which is the noise hedgehogs make when disturbed.
If you do find a hedgehog in your unlit bonfire heap:
Gather it up with as much of the nest as you can and place in a high-sided cardboard box with plenty of torn newspaper, towelling or straw. Ensure there are air holes in the lid and that the lid is secured firmly to the box, as hedgehogs are great climbers.
Wear gardening gloves or use an old towel to handle them so as not to get human smells on them and to keep them calm as hedgehogs are easily stressed; it also protects your hands from their spikes!
Put the box in a safe, quiet place such as a shed or garage well away from the festivities and offer the hedgehog some meaty cat or dog food and water.
Once the embers are totally dampened down, release the hedgehog under a hedge, bush or behind a stack of logs near where it was found, with its original nesting materials.
The British Hedgehog Preservation Society (BHPS) is a registered UK Charity, founded in 1982, dedicated to helping & protecting hedgehogs native to the UK (Erinaceus europaeus). Through our campaigns, advocacy and educational projects we work to raise awareness of the practical steps we can take to help reverse the decline of hedgehogs in the wild, improve their welfare and safeguard the future of this much-loved animal. We also fund research that provides important new insights into the conservation and welfare of hedgehogs.
Visit www.britishhedgehogs.org.uk and follow BHPS on Facebook, X, Instagram and LinkedIn
Photo by Alexas_Fotos on Unsplash