KITE is a brand-new festival of ideas and music for curious, inquisitive, and cultural minds. Blending a unique line up of music and ideas against the backdrop of a classic British greenfield festival. KITE marks an innovative intervention aimed at collaboratively building a festival for the future… 
There is a pioneering line-up of musicians, comedians, artists, writers, activists, and thinkers like the trailblazing powerhouse Grace Jones, Tom Misch, TLC, Mavis Staples, David Miliband, Delia Smith, and many more to deliver a festival of ideas and music for curious, inquisitive, and cultural minds. All spread across seven unique stages at the magnificent Kirtlington Park in Oxford from 10 – 12 June 2022.
KITE will offer room to dance and space to think. In an age defined by the ubiquity of the internet and social media, there is a growing public appetite for knowledge, debate, and discussion. Audiences are looking for more alternative and non-musical activities at music festivals. KITE will rise to the challenge by creating a unique offering for people who are passionate, and curious by tapping into the public's increased awareness and interest in the world around them.
The music programme will present a line-up comprising exceptional artists with contemporary cultural resonance. Rather than being brought together under a genre, the line-up will be unified by an ability to move the audience's head, heart, and hips. Grace Jones, off the back of her curation of Meltdown will lead the music programme, reinforcing her status as a true cultural icon, bringing her electrifying, funk-reggae artform to the stunning surroundings of Kirtlington Park. Joining her is R&B legend Mavis Staples, who has truly made a mark on history and through her music continues to inspire audiences around the world; iconic R&B girl-group TLC will make a rare UK appearance; multi-instrumentalist Tom Misch will bring his unique fusion of R&B, jazz, and soul beats; alternative folk singer-songwriter Kate Stables AKA This Is The Kit will captivate audiences with her beautiful harmonies and instrumentals, and Seun Kuti, son of afrobeat godfather is performing with his father's former band Egypt 80 and so much more.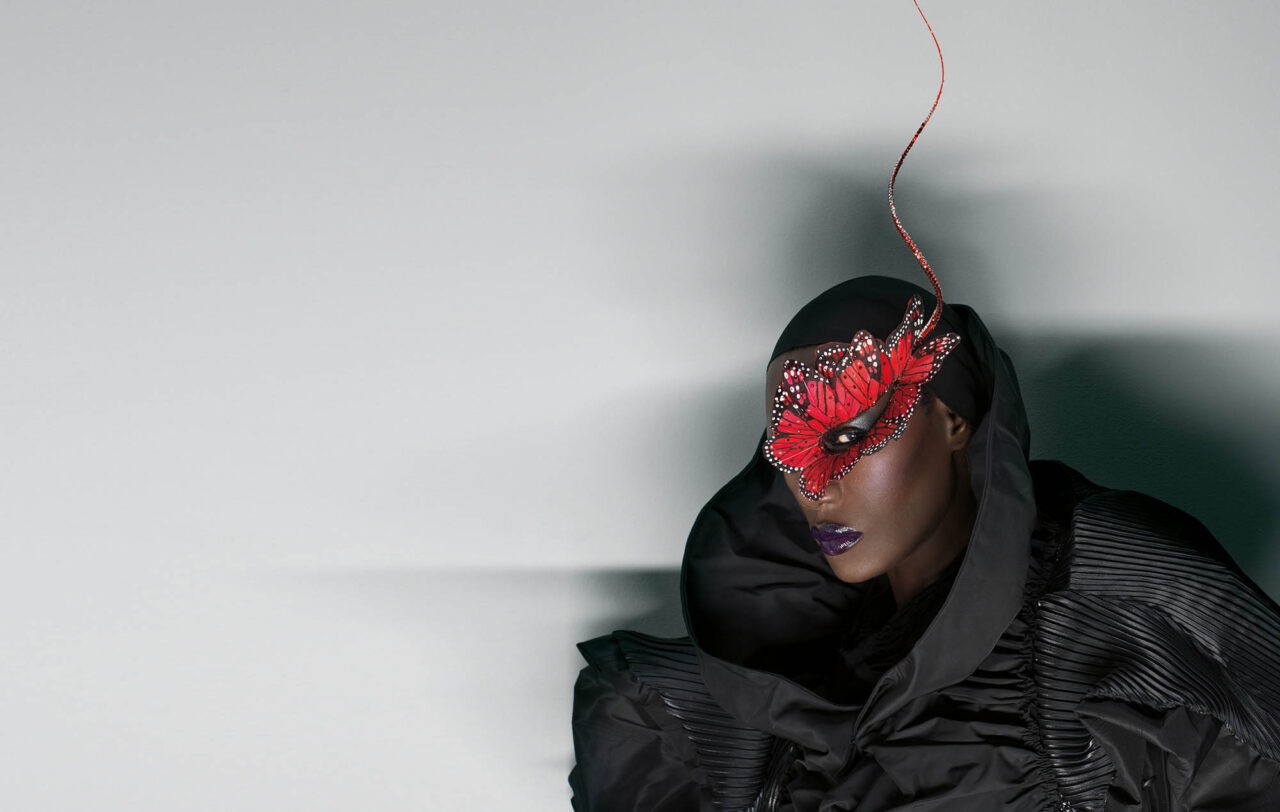 The ideas programme will ask provocative, fundamental questions in a highly polarised world. What binds us together? What drives us apart? World-class public figures, cultural icons, artists, and thinkers will delve into concepts — both big and small — and explore them. From Rory Stewart to William Dalrymple, Tina Brown to Elizabeth Day, George Monbiot to David Olusoga, Jarvis Cocker to Sathnam Sanghera, an eclectic range of speakers will debate, teach, and converse with a diverse and highly engaged audience. Topics will range from the environment, society, technology, sport and political systems to identity, wealth, the arts, history, globalisation, and sexuality. No stone will go unturned, and no format will be left unexplored as long-form interviews and keynotes will sit side by side with workshops and smaller group discussions, panels, debates, and KITE lessons.
One of the world's most famous artists and activists Ai Weiwei, an architect of Chinese modernism, is sure to be a timely reminder of the urgent need to protect freedom of expression in what promises to be a fascinating discussion with actor and passionate art enthusiast Russell Tovey and gallerist Robert Diament for their wonderfully unpretentious hit podcast Talk Art.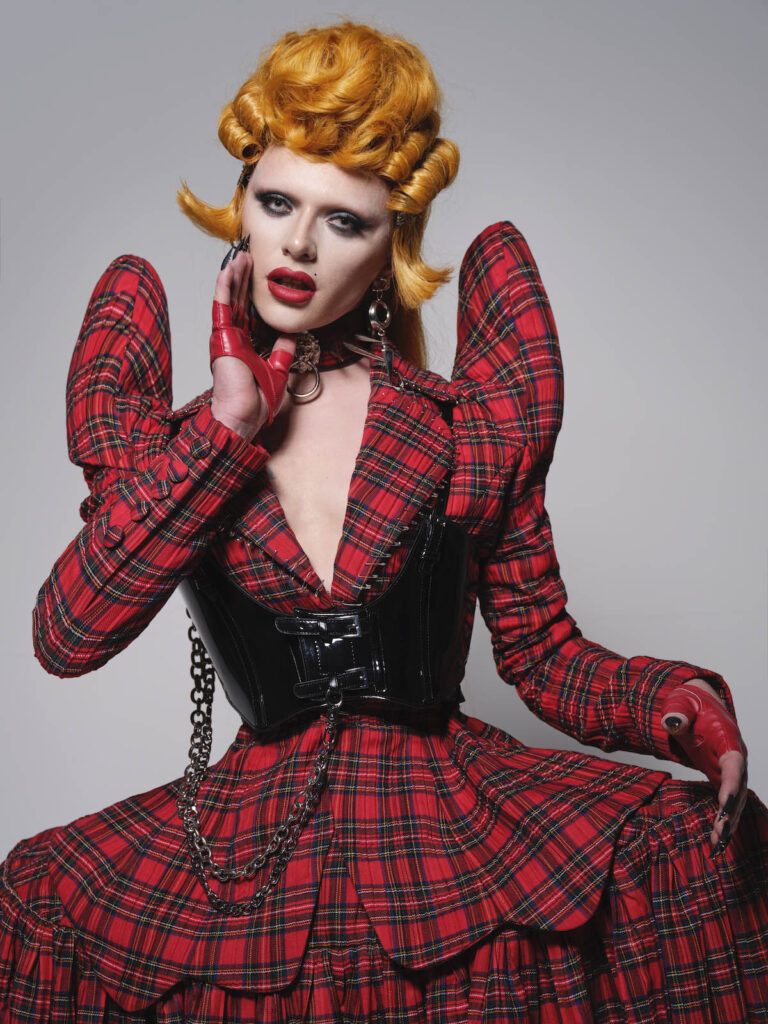 Globally renowned drag performer, model and writer Bimini has also been added to the line-up. After a trailblazing run on RuPaul's Drag Race UK, Bimini has continued to dominate the fashion world with campaigns in Dazed and British Vogue. She authored 'Release the Beast', an instruction manual for self-love taking note and reference from queer history to offer a moving template for community, growth, and authenticity. Bimini will be joined in conversation with British writer and model Jack Guinness who is noted for founding the Queer Bible, a site promoting LGBTQ+ history.
The Skylark Social Stage will host an eclectic array of activity; watch the anarchic comedy cabaret act Blow My Wig, meet the poet Gboyega Odbunjo, listen to acclaimed singer songwriter Bianca Rose and the KITE Choir and dance to all types of feel good music from every corner of the world with Everybody Love to Boogie and Shakara Soul, in addition to meeting the authors, getting a book signed, searching of that elusive record and enjoying a coffee.
Ari Shapiro, award-winning journalist and host of NPR's All Things Considered – which is the most listened to radio news programme in the US – will interrogate the implications of Afghanistan and Ukraine on the future of foreign policy with Rory Stewart and Yalda Hakim.
Tortoise Media will be featuring their award-winning, unique ThinkIn format to KITE. These informal, totally unscripted conversations will give festivalgoers the opportunity to debate with invited speakers and journalists, live. ThinkIns announced so far include:
Tortoise editor and author Matt d'Ancona, Turkish journalist Ece Temelkuran, Jon Alexander author of Citizens on Can democracy save itself? They will reflect on just how precious democracy is, especially in the light of the recent tragic war in Ukraine.
Sure to be popular with the Cotswold locals will be Tortoise editor Giles Whittell's conversation with chef Mark Hix, organic food grower and writer Claire Ratinon and Rebecca Wrigley of Rewilding Britain debating Is rural life a relic worth saving?
Emily Benn, leader of the Women's Equality Party Mandu Reid and former MP Luciana Berger debate Are female politicians an endangered species?
British entrepreneur and writer Julia Hobsbawm, and Tortoise journalist Liz Moseley will take a closer look at office culture and its future post-pandemic in The staff are revolting: is the office really dead?
Thomas Harding, author of White Debt and Sathnam Sanghera, author of Empireland, will tackle the big reparations question, asking Can white debt can ever be repaid?


Festivalgoers at KITE 2022 will get the opportunity to learn new skills from some of the country's brightest creative talent in a series of highly engaging and accessible KITE Lessons.
How to write a song with Ivor Novello winning songwriter Eg White
How to be a poet withmulti-award winning British-born Cypriot poet Anthony Anaxagorou
How to tell a joke with award-winning comedy writer Grainne Maguire
How to draw with artist Ali Foxon
Andfor those who are still baffled by "non-fungible tokens" and cryptocurrency will enjoy Tortoise's tech reporter Luke Gbedemah on NFTs WTF? and comedian and cryptocurrency expert Sunil Patel in Crypto for Idiots.


KITE puts the beautiful Oxfordshire countryside on your doorstep. A three-day, greenfield camping festival, KITE offers Weekend, Day, Glamping and Premium tickets in an experience that is accessible to all ages. And Kirtlington Park, a breath-taking Grade I listed Palladian house set in 3,000 acres of rolling parkland overlooking the Chiltern Hills, presents the ideal venue for deliberations that look to the future while acknowledging the past.
Full list of artists
Music : Grace Jones / TLC / Tom Misch / Mavis Staples / Self Esteem / Saint Etienne / This Is The Kit / Seun Kuti & Egypt 80 / Nubiyan Twist / Flamingods / Mermaid Chunky / Jelly Cleaver / Plumm / Lunch Special / Amy Gadiaga
Plus Heavenly Presents : Black Country, New Road / Confidence Man / The Orielles / Gwenno / Katy J Pearson / Mattiel / Fran Lobo / OneDa / Shirley Collins + Matthew Shaw + Broadside Hacks: America Over the Water / Jude Rogers: The Sound Of Being Human: How Music Shapes Our Lives- in conversation with Zakia Sewell / Last Night A DJ Saved My Life: Bill Brewster & Frank Broughton in conversation with Zakia Sewell / Paper Cuts meets Believe in Magic: Ted Kessler in conversation with Robin Turner / Jonny Trunk Pop Quiz
Ideas presented by Tortoise Media: Ai Weiwei talks to Russell Tovey and Robert Diament / Azeem Azhar on keeping up with technology / Minnie Driver on her life and career / Andrew Neil's new podcast The Backstory / Richard Dawkins on defying gravity / Delia Smith / William Dalrymple and David Olusoga on the end of history / Bimini in conversation with Jack Guinness / Jarvis Cocker / David Miliband on crisis leadership / Rory Stewart on war and justice / Elizabeth Day with Sathnam Sanghera / Tina Brown on the Royal family / Armando Iannucci lets rip on Brexit and Covid / George Monbiot kicks up a stink / Devi Sridhar on pandemic prevention / Mandu Reid on optimism and feminist resistance / Julia Hobsbawm on the future of work / Sweet Bobby Live / Plus Matt d'Ancona / Yalda Hakim / Jon Alexander & Ece Temelkuran on the future of democracy | Ari Shapiro and more to be announced
ThinkIns: Can democracy save itself? with Tortoise editor and author Matt d'Ancona, Turkish journalist Ece Temelkuran, Jon Alexander, Laura Osborne / Is rural life a relic worth saving? with chef Mark Hix, organic food grower and writer Claire Ratinon and Rebecca Wrigley of Rewilding Britain / Are female politicians an endangered species? with Emily Benn, Mandu Reid and Luciana Berger / The staff are revolting: is the office really dead? with Julia Hobsbawn, and Tortoise editor Liz Moseley
Lessons: How to be a poet with Anthony Anaxagorou / How to write a song with Eg White / How to write a joke with Grainne Maguire / How to draw with Ali Foxon / NFTs WTF? with Luke Gbedemah / Crypto for Idiots with Sunil Patel
Comedy: Reginald D Hunter / David O'Doherty / Jen Brister / Sara Barron / Janine Harouni / Christopher Bliss / Sara Barron / Michelle de Swarte
Skylark Social and Bookshop : Blow My Wig Comedy Cabaret / Gboyega Odbunajo / Lewis Blomfield / Rhys Slade Jones / Project Dreaming / Bianca Rose / Kite Choir / Everybody Loves to Boogie / None More Records / Shakara Soul
KITE FESTIVAL 2022
Kirtlington Park, Oxfordshire, UK, OX5 3JN 10-12 JUNE 2022