When it comes to later-life care options people are often keen to maintain as much of their lifestyle as possible and most people are happier and remain healthier in their own homes. Live-in care is growing in popularity and for those with a spare room or a home which can be adapted to provide accommodation, employing a full-time, live in, home care companion makes a lot of sense.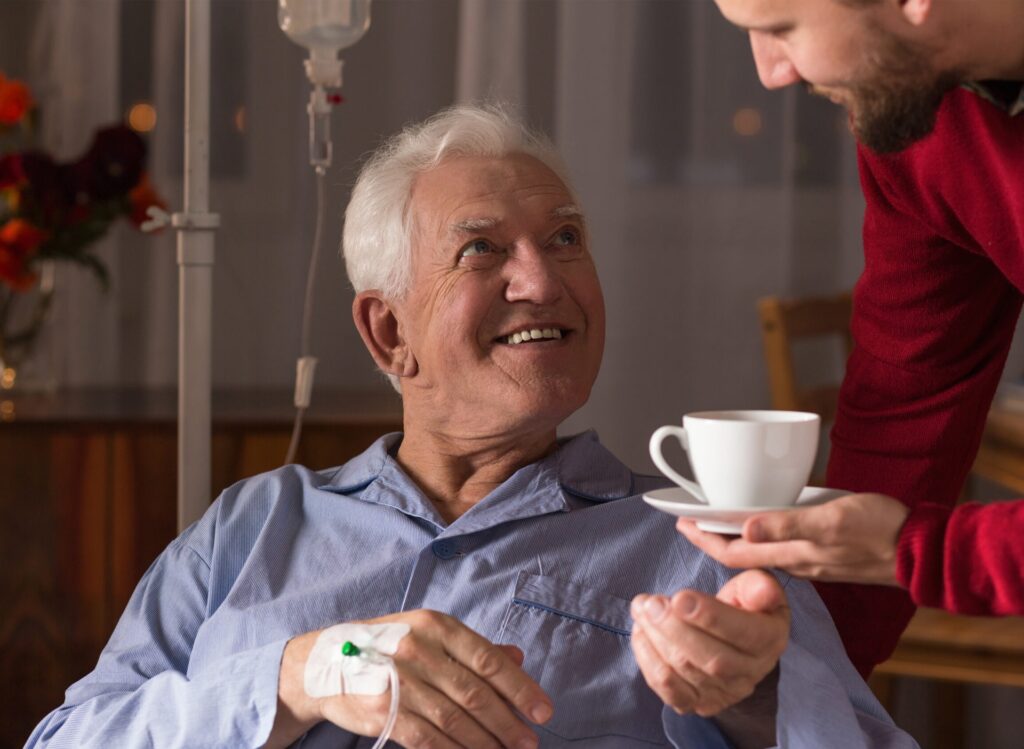 But how do you or your family go about finding a home carer? Starting out on this journey can be daunting, thankfully there are professional care businesses that can help you every step of the way. Registered Care Manager, Spencer Markham from The Homecare People shared his top recommendations, and what you should look for in a good provider:
First consider what kind of care you need, whether you are looking for companionship and help with housework or mealtimes, or more specialised or complex care. Ask if there is a standard job-spec for a care companion and how this can be tailored for you – e.g., do you need someone who can drive, who could help look after a pet, or may share a particular hobby or interest with you?
Find out how the care provider will assess your particular care needs – is it just a phone call or will they visit and spend time with you to understand your likes, dislikes or interests. Ask about the recruitment process and find out if you will have an opportunity to screen or review candidates? As home care companions often become like 'family members' it's important to find someone who will be a good fit with you and your lifestyle.
Understand how the live-in carer will be recruited, a good provider will know how to assess their skills and capabilities. Also check the terms of the employment, will the care provider manage all paperwork, salary, taxes, and insurance and will the live-in carer be employed directly by them? Find out how the care companion will be supported by the provider, and will they also be assessed on a regular basis to ensure that standards are being met. Ask how you, the client can provide feedback or raise any concerns?
Ask the care provider about their care assessment and how they are regulated? Will they visit your property and what do they look for when reviewing a home for a live-in carer? If the provider leaves this to you, it could be an indication that they are not adequately covering their own liability and you should question how accurate and detailed any care plan they offer can be without seeing and meeting you – for peace of mind both you and your future care companion want to know that a professional assessment is covered by the company providing the live-in care.
It's also worth knowing what happens when your care companion takes holiday, needs time off or is sick? Will the care provider be able to provide cover, or will you need to make your own arrangements?
We hope this provides you with some food for thought. Of course, you will also want to know about fees, and most care companies have a rate card which they will tailor according to your requirements. In most cases you'll find that the cost of a live-in care companion is lower or comparable to residential care, but that the main benefit is maintaining your own lifestyle for as long as possible and ultimate peace of mind for your family. It's only by carefully talking through and considering the options that you'll be able to decide what works best for you.
For an informal conversation about what it's like to have live-in care and to learn how we go about sourcing care companions, please contact Spencer Markham on 0118 997 7499 or email enquiries@thehomecarepeople.co.uk with your contact details.