Madden Swim School have over 30 years' experience teaching children how to swim...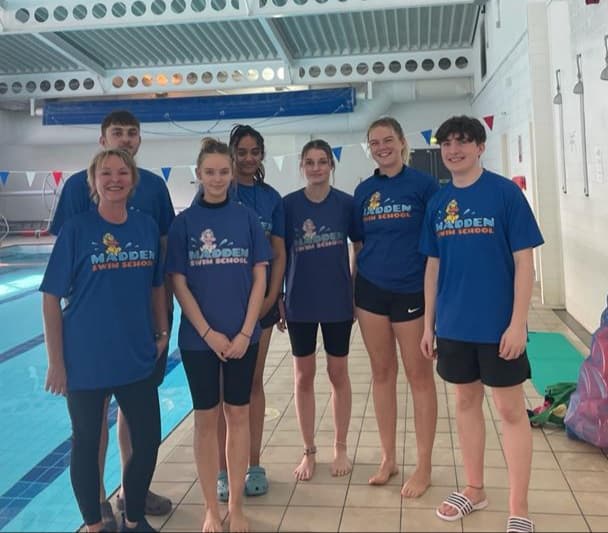 Our team of friendly qualified swimming instructors offer weekly term time swimming lessons at The Oratory School, Woodcote and at Downe House School, Thatcham.
We place great emphasis on giving children confidence in the water and having fun whilst learning to swim. We also offer intensive courses during the school holidays. These courses are aimed at non-swimmers, and for those swimmers looking to improve their technique, stamina and diving.
Madden Swim School offers a high standard of swimming tuition in a safe environment for children of all abilities, from 3.5 years of age through to Academy level. Lessons are taught in small class sizes with teachers in the pool with the non-swimmers.
We produce confident and safe swimmers through our monitored program. We expect all swimmers to achieve a high standard of stroke technique and water safety skills.'
Sign up today to our February Half Term Intensive Crash Course
Downe House School, Cold Ash, Nr Thatcham
Monday to Friday, 13th – 17th February
10:00am or 10:30am
Non-swimmers from 3 1/2 years
Improvers up to 18 years old
6 children per class
25 meter pool with viewing gallery
£65 per swimmer
07788 427227
Julie@maddenswimschool.co.uk