A clean air solution entirely comprised of degradable cellulosic materials, meaning you no longer need to choose between your health, the health of the planet, and comfort…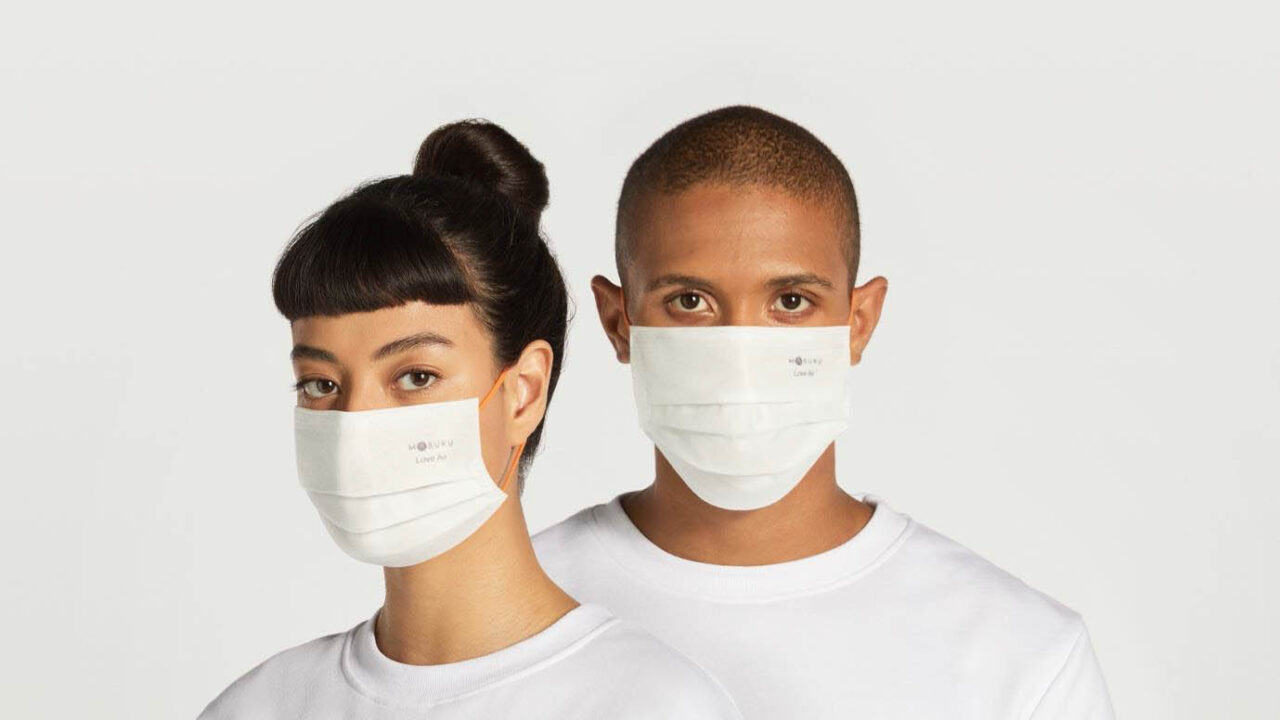 A new mask for daily use, that is made entirely from compostable materials and designed for superior comfort and filtration against airborne pathogens, allergens and pollutants, is now available to buy.

The Masuku Daily is the second mask from UK based air filtration pioneer Masuku and allows the wearer to not have to compromise between their health and that of the planet as the materials will leave no trace.

Masuku is a joint venture founded by fashion industry icon, philanthropist, and impact investor Natalia Vodianova, and Pentatonic, a Sustainable Transformation design and technology company.

Together they have spent four years designing the Daily mask and Masuku One, which was launched earlier this year and has since sold in over 40 countries around the world. The masks are made at Masuku's cutting edge AirLab factory in Rotherham, England.
Recent estimates show globally we dispose of 3 million face masks every minute, each taking up to 450 years to decompose and representing catastrophic ecological impact and staggering pollution in our oceans, waterways, and land environments. Under development for three years, the scientists behind Masuku have completely reinvented the single use mask. There is no other face mask which when littered leaves behind no trace; unlike other masks which may deteriorate but are not bio-compatible and can leave behind microplastics, Masuku Daily masks are metabolised and digested back into the earth. Using a proprietary bio-based nanofiber filtration fabric which can be metabolised by bacteria, and in ideal conditions, Masuku Daily masks will compost in around four weeks in water, earth, a plant pot, and alongside household food waste.
With two styles in the new Daily collection, the traditional 'Surgical' and 'Flat Fold' styles may appear deceptively familiar, but not a single component is made from the same material as other single use masks. Where other brands have made efforts to improve the sustainability of single use masks by adding elements or treatments to otherwise conventional products, Masuku reconstructed each component using materials found in biotech and tissue regeneration applications to create the world's first face mask produced from 100% bio-based materials. In addition, Masuku Daily masks are significantly more comfortable to wear than a standard plastic, single-use mask thanks to the outer material, which is a nonwoven fabric. This compostable material is extremely soft and creates a silk-like sensation on the face.

Taking its name from the Japanese for 'mask', a culture where masks are taken as a sign of care and respect for the community's health, Masuku's mission is to allow people to breathe cleaner air and live healthier lives. The launch of the Masuku Daily collection on November 8, 2021 marks the next step in the company's mission to overhaul the face mask industry with a range of high-performance and sustainable products.
The Masuku Daily Flat Fold launches early 2022.
https://masuku.com
@wearemasuku