New Forest for Ukraine CIC have just celebrated delivering 50 vans of aid directly to refugees in Poland and Ukraine…
The New Forest residents have come together to help support Ukraine. The operation is run entirely by a network of volunteers who collect, sort and pack donations, load vans, as well as driving the aid to Poland. The team also makes improvised medical trauma kits with over 2,000 of these life-saving items being delivered into Ukraine.
The team includes Ukrainians and Polish nationals who have settled in the UK. Using their network in their home country they have set up a direct supply route to ensure all the aid gets directly to people who need it. So far over £1 millions worth of donations have been delivered. John Stanton (Lead Coordinator) said 'The shipment of our 50th truck of general aid along with 2,000 improvised trauma kits is a huge milestone for our team. It couldn't have been achieved without the on-going support of the wonderful people in the New Forest and further afield. Each truck is not only very much needed humanitarian aid it is also a sign of affinity with the Ukrainian people and what they are going through.'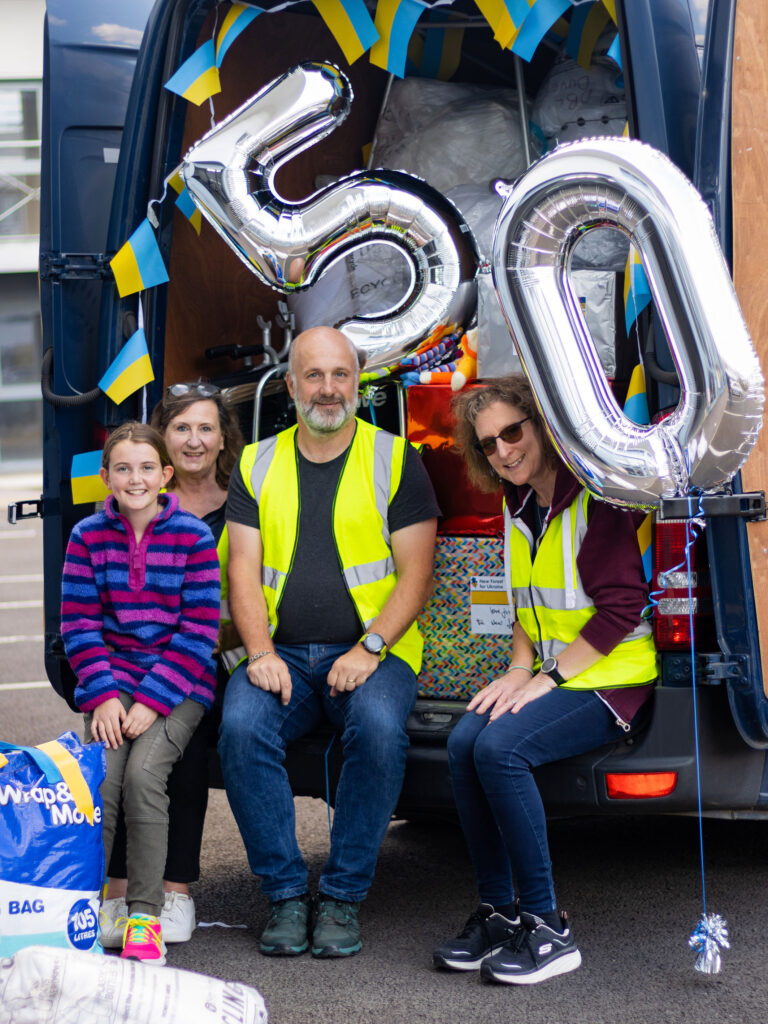 With the onset of winter as well as the on-going atrocities of the war, there continues to be millions of displaced Ukrainians who need our support. Temperatures will drop to minus 40 in Poland and Ukraine meaning the need for support is greater now than ever before. The priority items include food, toiletries, infant supplies, pet supplies, bedding and clean warm winter clothing. These donations can be dropped-off across the New Forest where they will be collected and taken to the main hub in Lymington before shipment to Poland or Ukraine.
New Forest for Ukraine is looking for more support from volunteers to help in areas ranging from new collection points, transportation of aid, sorting aid and making improvised trauma packs. For more information, please see their website www.newforestforukraine.co.uk