Calne Town Council's Amenities and Facilities Committee have approved plans for a range of upgrades to the town's Recreation Ground…
Calne Town Council has declared its ambition to improve the facilities available at the Recreation Ground and discussions have been ongoing for some time with Councillors about how best to incorporate suggestions from residents and a consultation that was undertaken about future plans for the Recreation Ground. 
Approved upgrades include converting the tennis court area into a multi-activity zone designed for family use. This will include a small paddle boat area, coin-operated car track, inflatable play area and crazy golf. The committee also approved plans to plant a small orchard at the front of the dog walking area as part of the commemoration of the coronation of King Charles III. Longer term plans including converting the existing Calne Town Council Depot, which has been made possible by the Town Grounds Team's recent move to Beversbrook Sports and Community Facility, into a public toilet and café were also approved.
Director of Council Services, Mr Steve Nash, said, "This will be great for families in Calne with a range of activities on offer and welfare facilities which will allow them to stay all day at the Rec".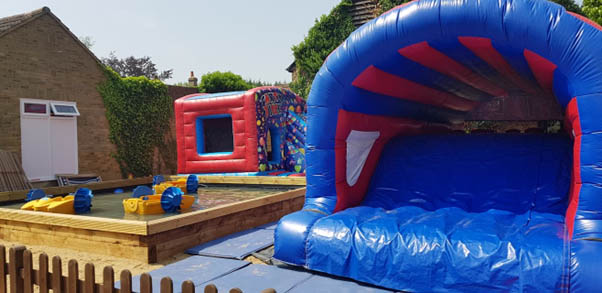 Chairman of the Amenities and Facilities Committee, Cllr Declan Boore, said, "The upgrade to Calne's Recreation Ground is a wonderful project to be involved with as it will bring brand new facilities for residents and their families, as well as visitors to Calne, to enjoy for many generations to come". 
Work on the exciting new community facilities at the Recreation Ground is already underway with orders now being placed for the necessary equipment and items. It is anticipated that the new facilities should be ready by spring 2023. 
For more information you can contact Calne@calne.gov.uk or telephone the office on 01249 814000