The Last Baguette are back with a brand-new open air theatre show.
Written by Sunday Times award-winning playwright Tiff Woodsmith, Pandora's Box is a gallop through Greek mythology featuring goofy gods, hilarious heroines and daft deities, and it's heading to Dorset this summer as part of the Artsreach open-air theatre programme!
The Last Baguette make entertaining, accessible, and eccentric work for family audiences, and are resident artists at Pound Arts in Wiltshire. Formed from a shared love of theatre, bakery, and humour in Paris by graduates of the Philippe Gaulier and Jacques Lecoq schools in 2010, The Last Baguette tour to festivals, arts centres and theatres across the UK, and have also performed in France, Switzerland and Canada to date.
This summer, The Last Baguette are bringing their riotous and ridiculous outdoor family theatre show Pandora's Box to venues around the UK, and will be stopping off in Dorset for a return to the popular Artsreach summer programme.
Last Baguette Producer, Sydney Robb said "We make visual theatre, and believe in the power of fast paced physical comedy and silliness to talk about important issues of our times. We are really excited to be touring a fun family retelling of this Greek myth and bringing it to life for new audiences."
Ever wondered what's in the box? The one on the top shelf? Why is it there? Why were you told not to look in it? Could it really be so bad?…
Expect a plethora of costume changes, a pantheon of Gods and a prohibited peek into a pithos as The Last Baguette lift the lid on a classic myth and retell the preposterous and problematic story of Pandora, with physical comedy, visual storytelling, live music, un-Apollo-getically bad puns and lo-fi special effects!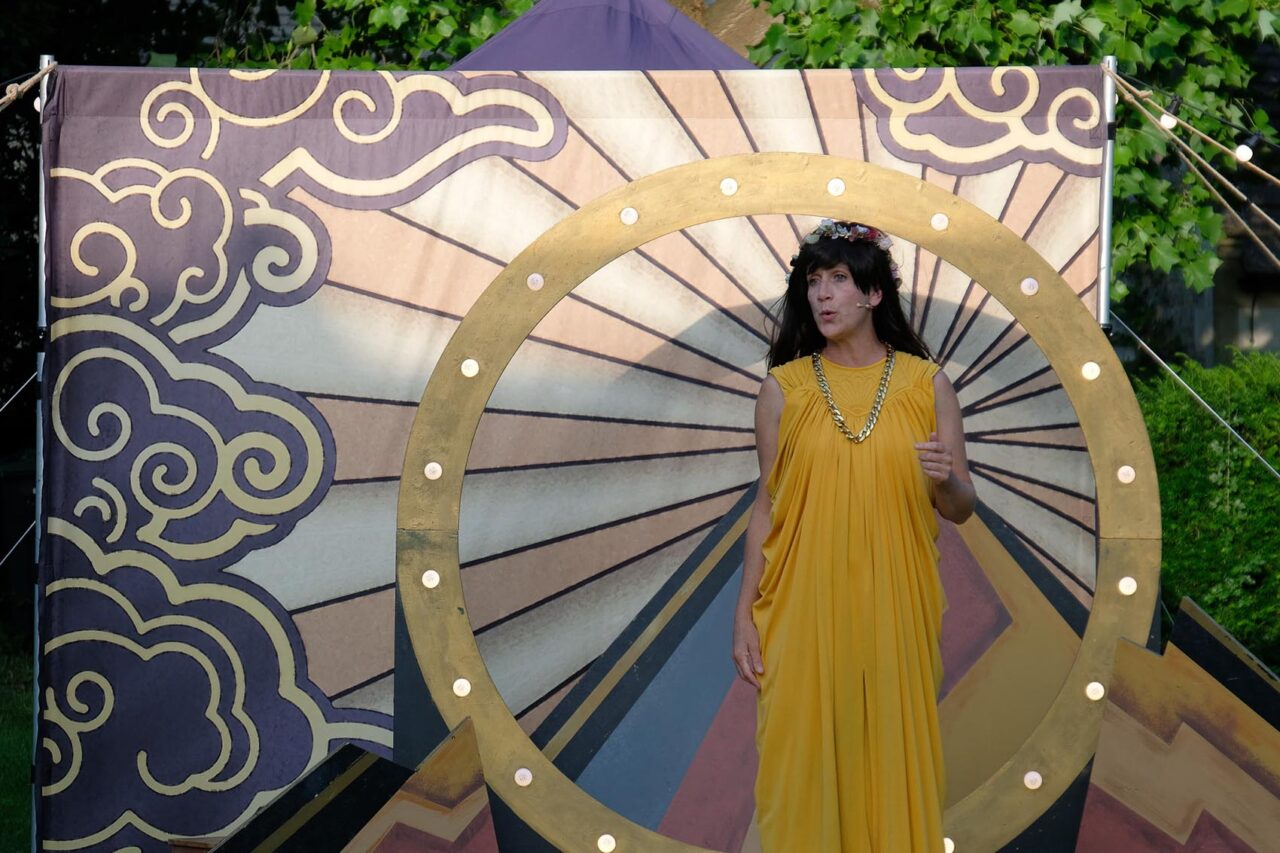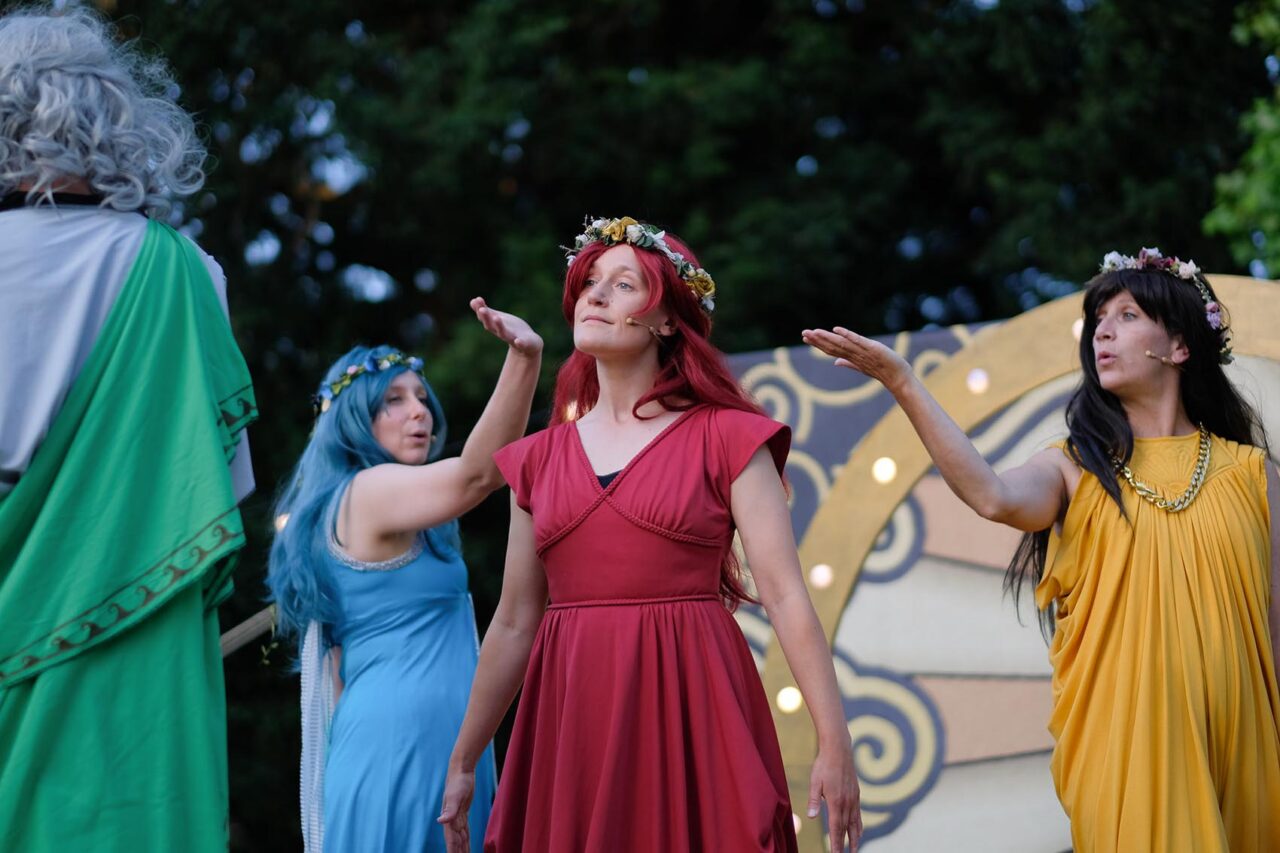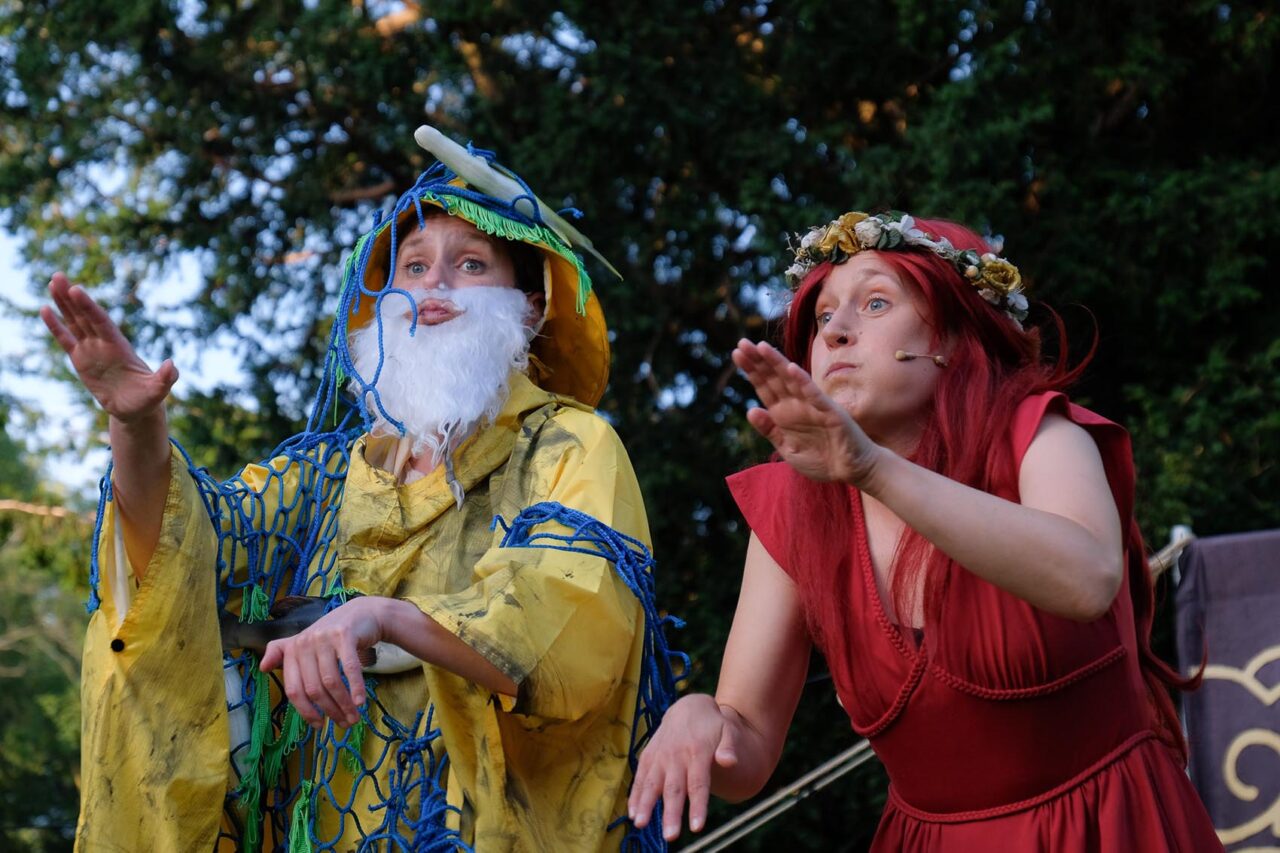 Dorset's rural touring arts charity Artsreach is delighted to present 'Pandora's Box' in the open air at Winterborne Stickland Sports Club on Wednesday 16 August at 6pm. Gather up friends and family, pack a chair or blanket – gates open at 5pm for a BBQ and the bar will be open.
The Last Baguette are passionate about and experienced in making work with young people. Ahead of this performance, children can also take part in a relaxed theatre workshop from 4pm-5pm, playing games, developing teamwork and building confidence. Places are limited so early booking is advised.
Tickets and further information are available from 01258 880920 or online at www.artsreach.co.uk
Wednesday 16 August, 6pm. Winterborne Stickland Sports Club. 01258 880920
★★★★ "Funny, charming and thought-provoking" CreativeReviewsUK on The Bird Show
"The energy and commitment of the company is infectious…this is unique small scale theatre with a great heart" Theatre Bath on The Little Match Girl