Are you or a loved one expecting this year? Take a look at our run-down of the must have items expectant parents should get their hands on this year…
Snüz, the iconic brand known for helping little ones get the very best night's sleep is thrilled to introduce the SnüzCurve. The brand-new pregnancy pillow has been meticulously designed by a team of respected health experts, including Midwives, Chiropractors, Health Visitors and Physios, to ensure pregnant women are sleeping correctly, comfortably and getting those all-important ZZZ's ahead of the sleepless nights. The uniquely shaped pillow seamlessly curves around the pregnant figure and growing bump, and thanks to its innovative KneeBlade™ design, guides you into the correct sleeping position. Taking the pressure off hips, legs and ankles, it also supports the upper body, creates a neutral spine posture, relieves pressure on the bump and ultimately keeps mums-to-be comfy. 
SnüzCurve | RRP: £84.95 | Stockist: https://www.snuz.co.uk
Bravado Designs | Ballet Full Cup
The lingerie experts at Bravado Designs are delighted to launch further size options in its iconic Ballet bra as they welcome extended Full Cup options in the much-loved pull-on style bralette. Continuing their journey to provide comfort with a conscience, the full cup offerings are made from quality sustainable fabrics, to be kind to the mother we all have in common – Mother Earth. Adored by mums worldwide whether expectant, breastfeeding or beyond, the Ballet is a favourite for daily wear, lounging, sleeping or is even comfy enough to wear during labour! Still including the gorgeously feminine crossover detail, wide band and pull-away cups that the Ballet is best known for, the full cup sizing has been designed to offer additional support and coverage for cup sizes F-GG.
Bravado Designs | Ballet Full Cup RRP: £26 Stockist: https://uk.bravadodesigns.com
Infantino Hug & Cuddle Wrap Carrier
Babies and parents will love this wrap-inspired, pull-on carrier that helps you move more naturally with your little one. The simple and easy to use all-in-one design doesn't require wrapping, folding, tucking or tying, and has a stretch panel that naturally hugs your baby and brings them closer so you can experience the bonding benefits of a wrap carrier with ease of mind. The supportive design has head support, a full wrap around waist belt with lumbar support, adjustable padded back support and straps, and a continuous seat keeps you comfortable and your newborn perfectly positioned starting from 7 to 26lbs. This simple to use carrier is made from a breathable, athletic mesh that's extra comfortable to wear and moves naturally with you. This carrier offers easy access for nursing and a soft quilted privacy cover offers security and coverage for babies and parents wherever they go. When not using the carrier to bond with your baby simply fold the carrier into the hidden built-in pouch and store it away at home or in your changing bag. The Hug & Cuddle Adjustable Hybrid Wrap helps you experience more special bonding moments with your baby, perfect for those newborn days!
Infantino Hug & Cuddle Wrap Carrier | RRP: £70 | Stockist: Argos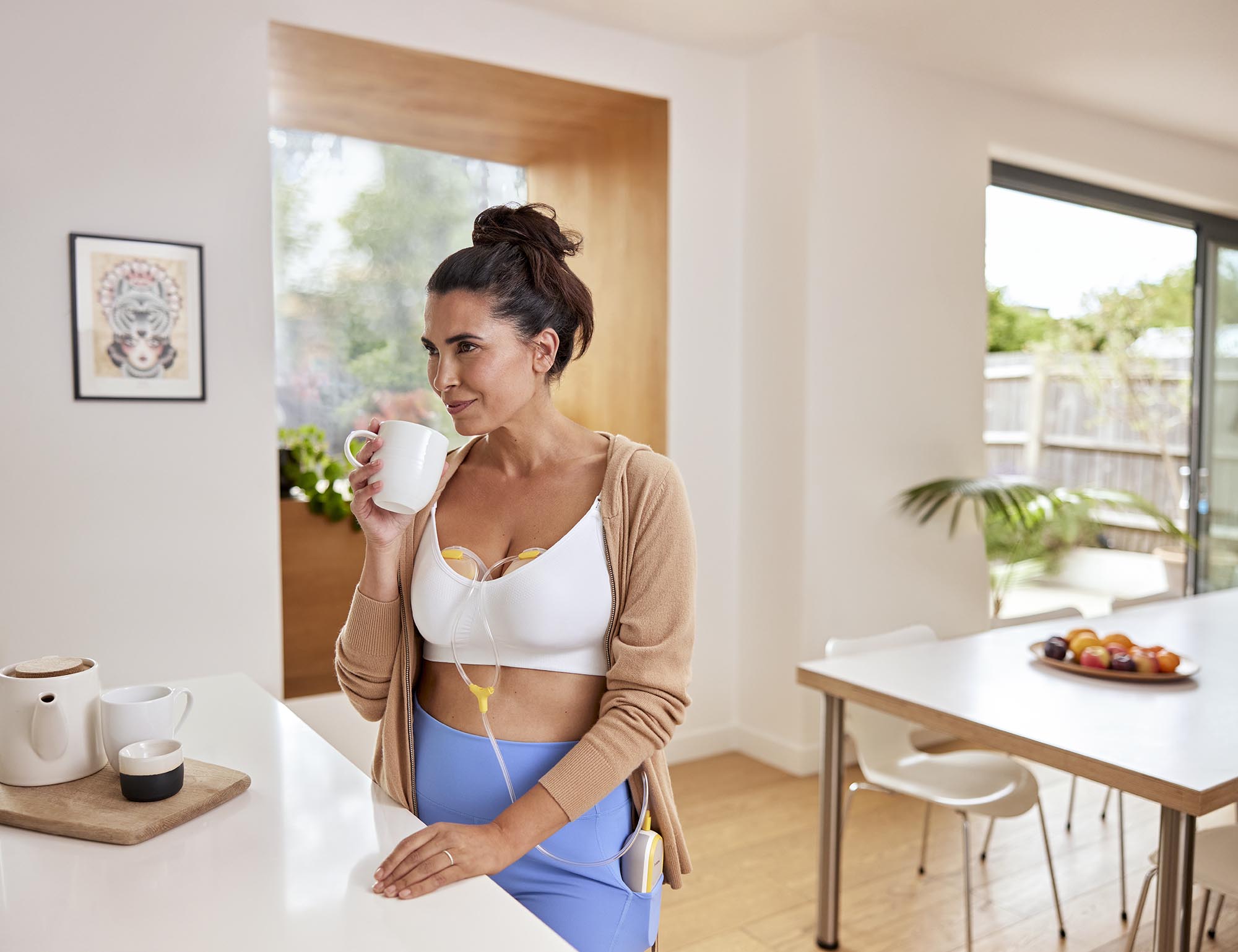 Medela | Freestyle Hands Free In Bra Double Pump
Kicking off the new year with a game-changing innovation, world breastfeeding brand, Medela, is thrilled to welcome the new Freestyle Hands Free in-bra double pump. Designed by experts and featuring the brand's unrivalled, researched based technology, the iconic, powerful, and totally reliable Freestyle pump has been adapted to further support the modern mother – the very best has just got even better! A pump truly designed to support all women whatever their daily routine may look like, Medela's unique Freestyle Hands Free in-bra pump adapts to fit each mum's unique shape, whilst also producing more milk in less time, thanks to its research-based technology.
Supporting mums to have the most effective pumping sessions with ease, the new in-bra pump is also hands free and perfect for on the go, fitting seamlessly into mums' daily routine.
Freestyle Hands Free In Bra Double Pump | RRP: £299 | https://shop.medela.co.uk/products/breast-pumps/medela-freestyle-hands-free-double-electric-wearable-breast-pump/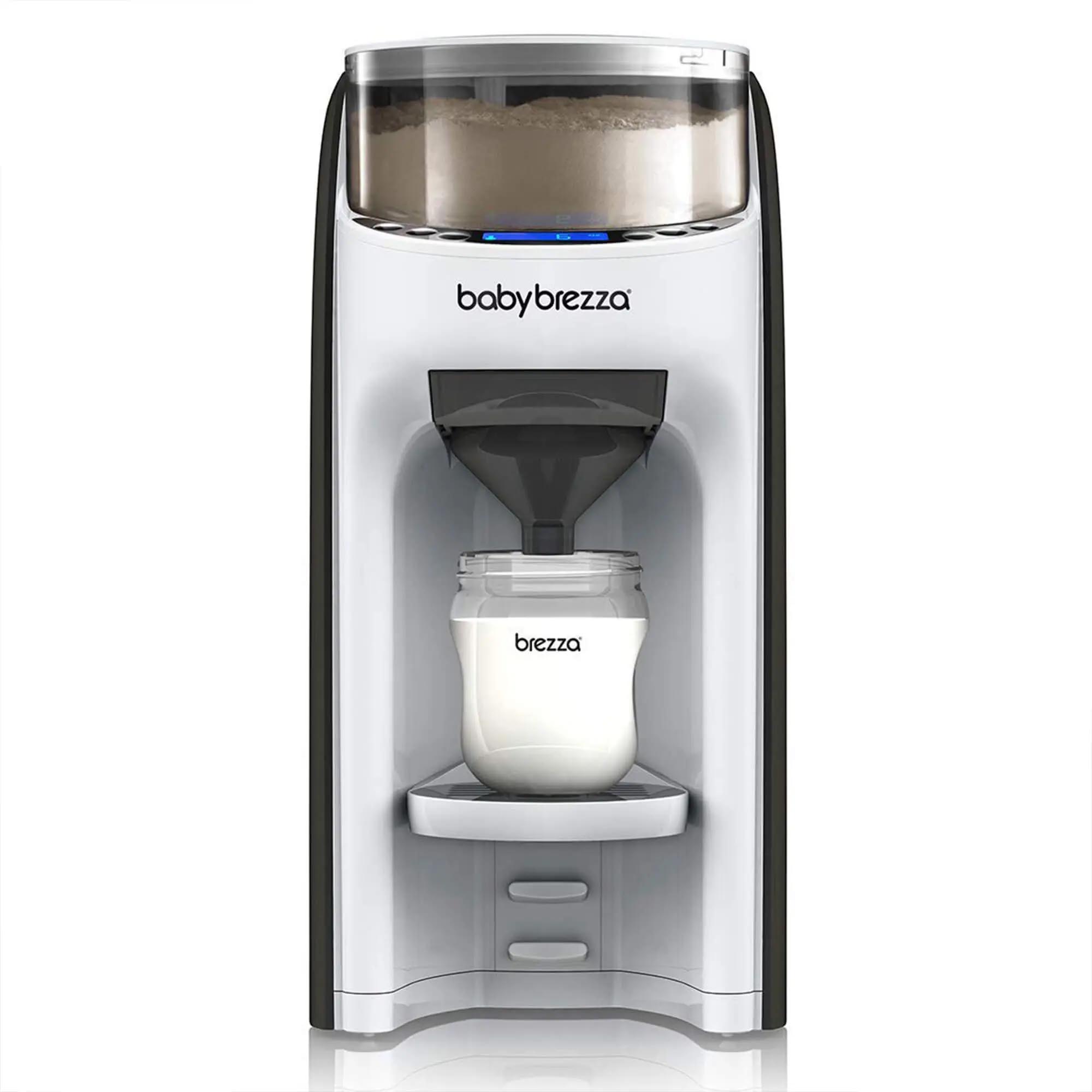 Babybrezza® Formula Pro Advanced
Introducing the new and improved Babybrezza® Formula Pro Advanced, helping to make bottle preparation easier than ever before. The time efficient product is easy to use and works with virtually all brands of formula and bottles to create formula at the perfect temperature, in an instant. It's certainly no surprise that it is the number one best-selling formula prep appliance worldwide. The unique patented mixing technology built into the Babybrezza® Formula Pro Advanced, automatically combines formula with water to prepare the perfect consistency for little one's mealtimes. Saving parents up to 30 minutes a day, the digital controls and LCD screen keep it simple and straight forward – no complicated manual adjustments, the perfect temperature formula will be created at a click of a button.
Babybrezza® Formula Pro Advanced | RRP: £199 https://www.cheekyrascals.co.uk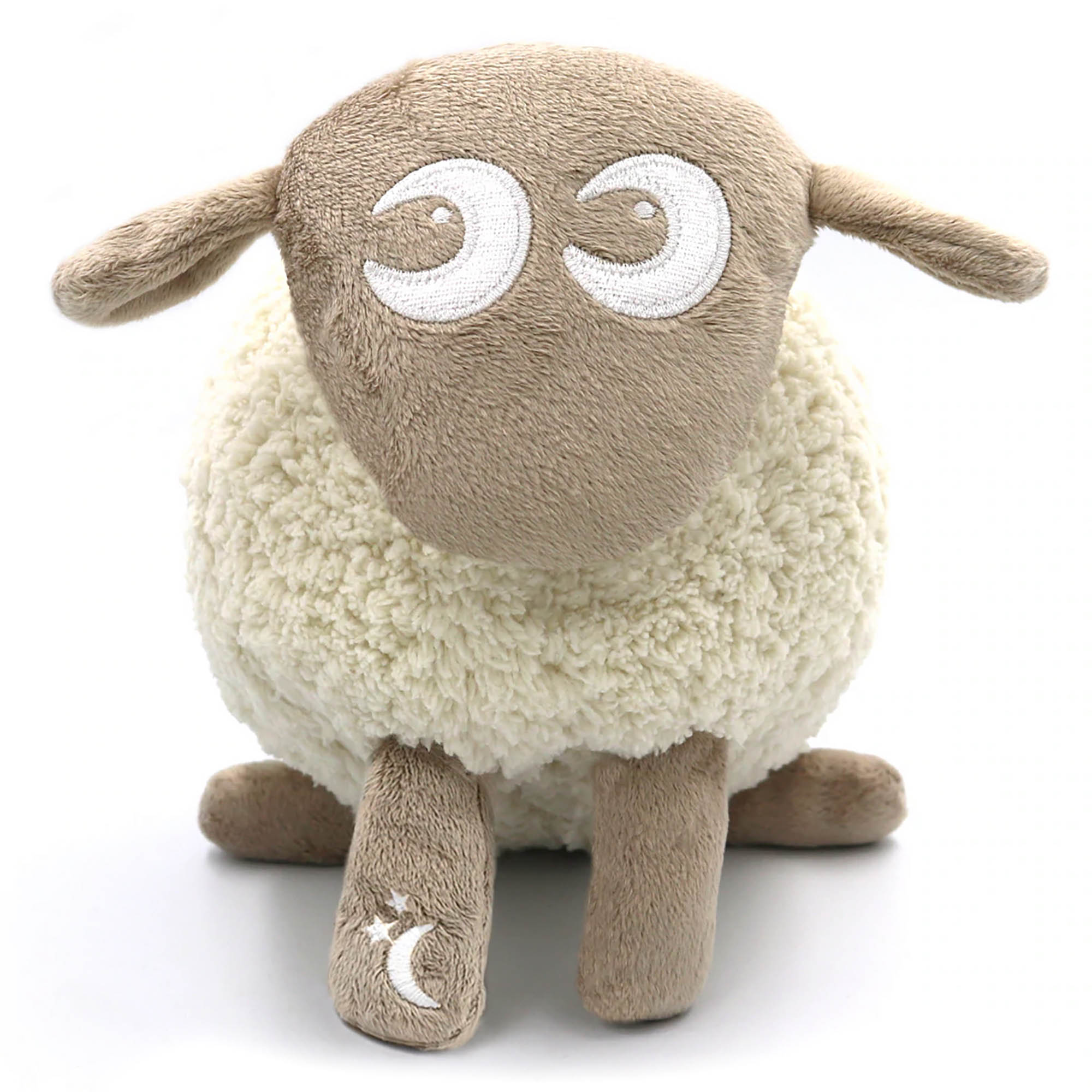 The all new, beige ewan Deluxe is sure to become a firm favourite in your flock, thanks to its thoughtful and genius design. Expertly designed using the science of sleep to help little ones who struggle to settle at night, this uber cute cuddly sleep aid mimics the comfort of the womb with soft red melatonin inducing glow and selection of 'pink and white noise' soothing sounds, including an actual recording of a heartbeat and womb, to lull newborns and toddlers into a peaceful sleep. ewan Deluxe features an intelligent MoonMode smartCRY sensor, which is cleverly designed to automatically activate when baby stirs in the night, helping to resettle them, meaning ewan can effortlessly work his magic and ensure the entire family can get a great night's sleep! 
Beige Ewan Deluxe | RRP: £39.99 | Stockist: https://sweetdreamers.co.uk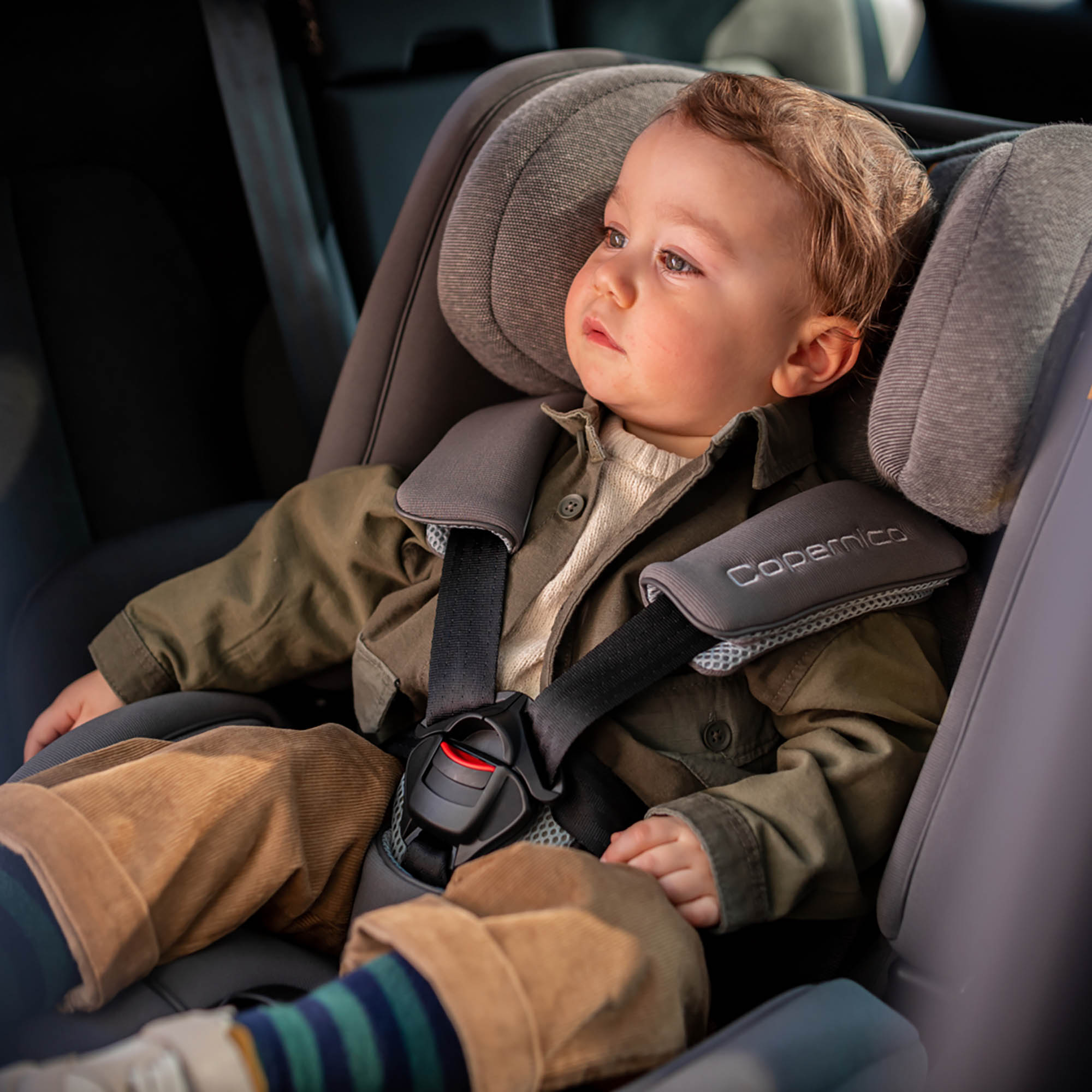 The modern family may find themselves going through two or three car seats, at the expense of both the environment and their pockets! Now, they need look no further than Inglesina's Copernico car seat. One single 360 rotating car seat that will last little ones from birth all the way up to 12 years – better for baby, parents, and the environment. All this while boasting Inglesina's high standards of safety, comfort and consideration for baby's wellbeing.
RRP: £389.00 | Inglesina Copernico Car Seat | https://www.inglesina.uk/
BioGaia Protectis Baby Drops
BioGaia Protectis Baby Drops is a high-quality probiotic food supplement. Trusted by parents everywhere, our multi-award-winning probiotic drops provide good bacteria to your baby. Talk about giving your child a great start in life!
The most researched probiotic for infant colic*
Probiotic strain originally found in breastmilk
Encourages good bacteria in the digestive tract
5 drops daily – safe to use from birth
Multi-award-winning, as voted by parents
Recommended by clinical guidelines worldwide
Co-ordinates with your pushchair and offers all the practicality needed when out with your baby. Attaching neatly to your buggy using the handy popper fasteners. Easy access compartments and a changing mat is included.
Available in the following colours:
Carnival Red, Purple Punch, Raven Black, Lagoon Blue, Royal Navy, Steel Grey and Mojito Green
Changing Bag | RRP: £60.95 – £64.00 | https://outnabout.com/product/changing-bag
YOYO² accompanies your child from birth to toddler. Just choose the fabric version that you want at birth: newborn pack or bassinet. Then change it as your child grows: 6+ color pack.
YOYO² folds and unfolds in a moment. It can be worn over the shoulder and is so compact that it can be stored in the smallest space at home, takes up very little room in the trunk of a car and can even be carried on the plane* in the newborn pack and 6+ versions.
BABYZEN YOYO² frame from £370.00, accessories sold separately | store-gb.babyzen.com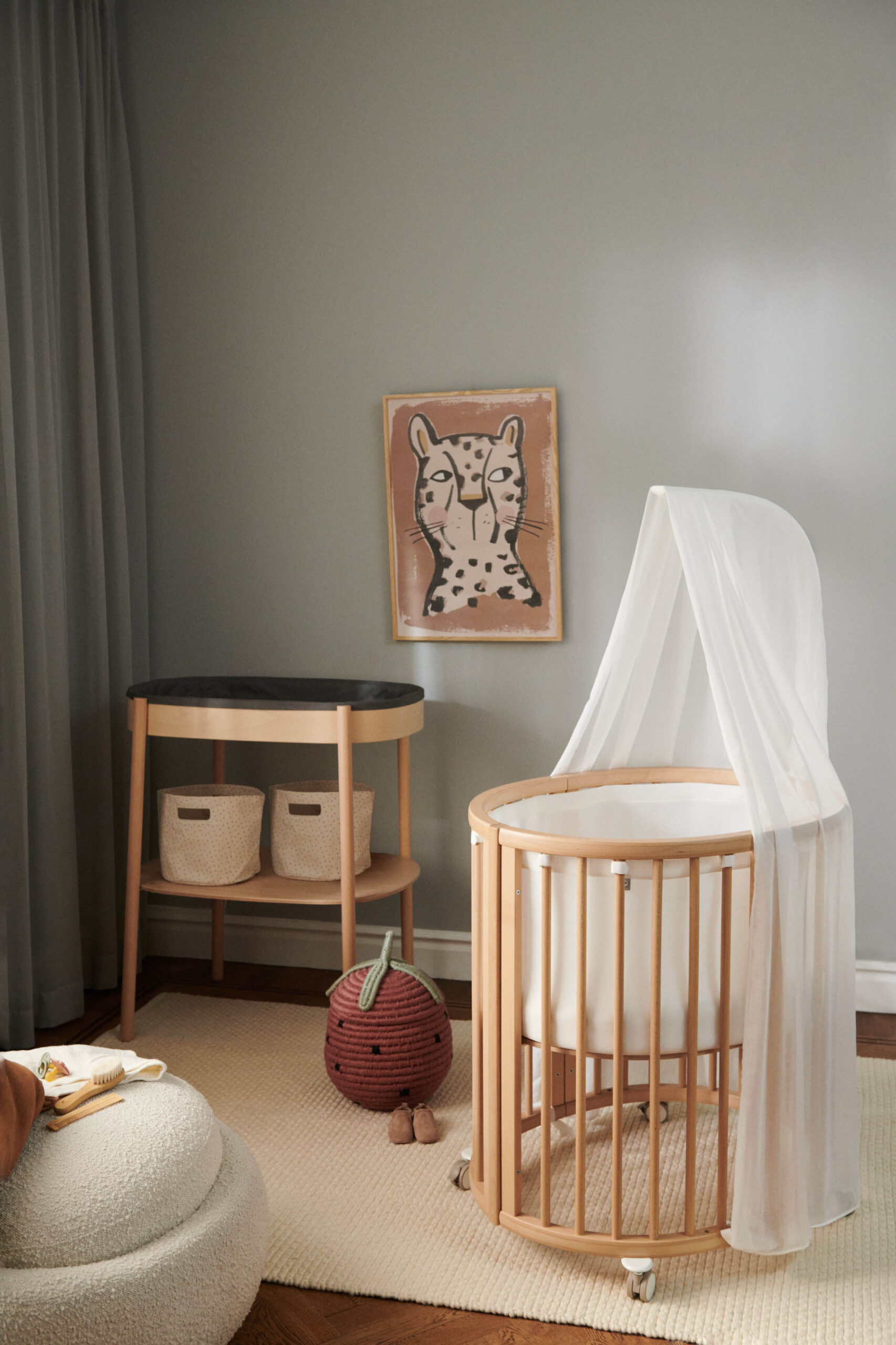 Stokke, the Scandinavian maker of premium children's products, is launching new products within the Stokke® Sleepi™ Nursery Collection, home to the original oval crib which grows just as fast as your little one.
Designed in 1999, the soft oval silhouette cocoons your infant in its early years and as time passes by, the Stokke® Sleepi™ Concept can be adapted to give your child room to grow for up to five years. The adjustment function and larger size, all staying true to the classic yet contemporary design, allows families to enjoy magic bedtime moments for longer than ever before.
Striking the perfect note of Stokke's signature Nordic design, Stokke® Sleepi™ is a growing-with-the-child concept. It transforms from a new-born crib to a toddler bed with open sides, which boosts children's freedom and independence as they give into their developing curiosity. Both Stokke® Sleepi™ Mini and Stokke® Sleepi™ Bed have wheels for ease of movement around your nursery, and four different mattress levels to ensure safety and flexibility for each age and stage of development.
The nursery collection centres around the Stokke® Sleepi™ Mini and Stokke® Sleepi™ Bed, which is for usage up until five years of age.
In addition to the iconic cribs, Stokke is launching a Stokke® Sleepi™ Changer, Dresser, and Changing Table – all newly designed with holistic premium designs and industry leading materials for long lasting use – beautifully completing any contemporary nursery. For additional safety, a new mesh liner made from breathable 3D mesh will be part of the launch as well.
Convertible Baby Crib to Full Toddler Bed Stokke® Sleepi™ Bed | RRP: £529.00 | stokke.com