If you've run out of time to make Christmas cake, pudding, mince pies and snacks, but still want to impress family and friends with homemade delights, don't panic, as California Walnuts has created recipes for four festive showstoppers that look and taste great and can all be prepared in 15 minutes or less!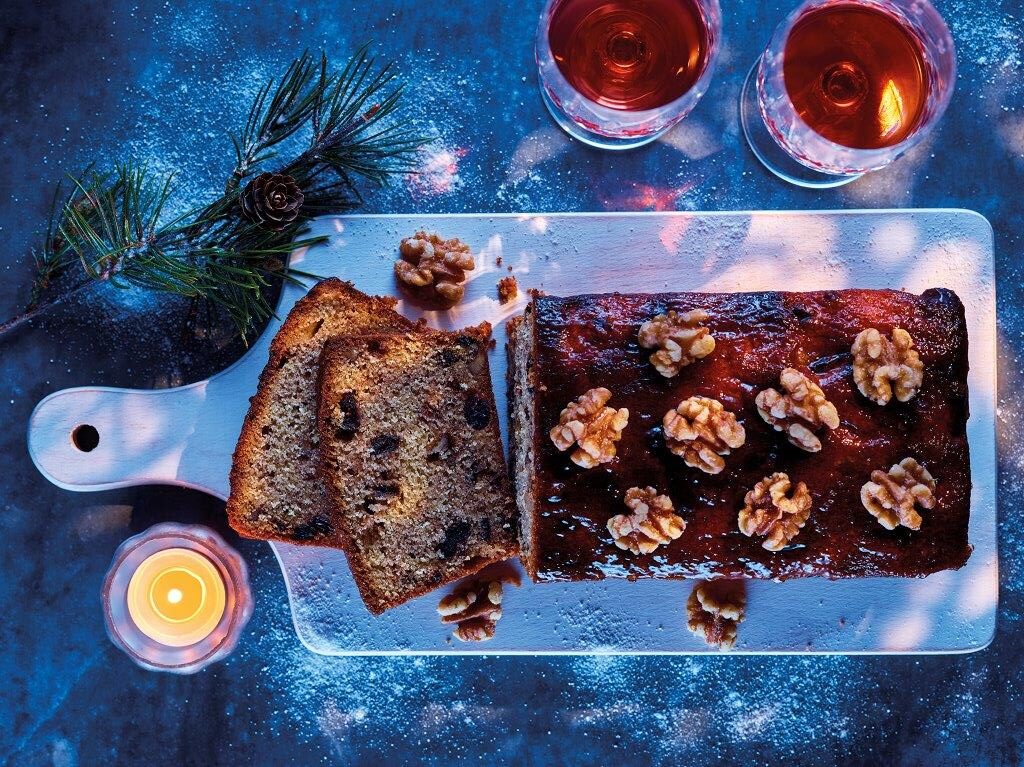 California Walnut Christmas Loaf Cake
Prep: 15 minutes
Cook: 50-55 minutes
Serves 6-8
100g dried mixed fruit
50g dried cranberries
50g California Walnuts, chopped +12 walnut halves to garnish
1 tsp mixed spice
3 tbsp brandy
200g butter, softened
200g light brown soft sugar
3 medium eggs
200g self raising flour
50g marmalade
Method
Preheat the oven to 180oC, gas mark 4. Line a 900g loaf tin with baking parchment.
Place the dried fruits, walnuts, mixed spice and brandy in a small saucepan and cook for 1-2 minutes until the liquid has been absorbed. Allow to cool slightly.
Whisk together the butter and sugar in a large bowl until pale and fluffy, whisk in the eggs 1 at a time.Stir in the flour and then the soaked fruits, spoon into the prepared tin and bake for 50-55 minutes or until a skewer comes out clean.Allow to cool before removing from the tin.
Warm the marmalade with 1 tbsp water and brush over the cake, top with the walnut halves to decorate.
Cook's tip
Great cut into slices and served warm with brandy cream.