If you've run out of time to make Christmas cake, pudding, mince pies and snacks, but still want to impress family and friends with homemade delights, don't panic, as California Walnuts has created recipes for four festive showstoppers that look and taste great and can all be prepared in 15 minutes or less!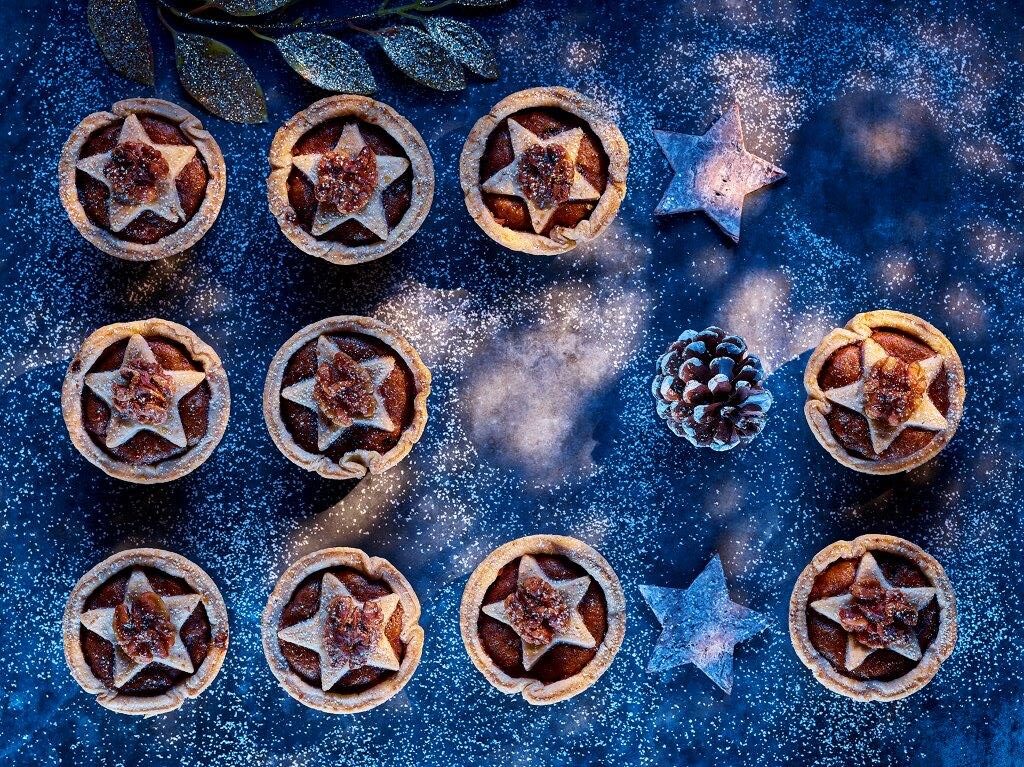 California Walnut Christmas Tarts
Prep: 15-20 minutes + chilling
Cook: 25 minutes
Makes 12
For the pastry:
50g California Walnuts
200g plain flour
125g butter, diced
1 medium egg yolk
For the filling:
150g California Walnuts + 12 walnut halves for garnish
25g icing sugar
1 tsp ground cinnamon
200g cranberry sauce
2 medium eggs
Zest 1 orange
50g dried cranberries
Icing sugar for dusting
Method
Preheat the oven to 2000C, gas mark 6.
To make the pastry, place the walnuts in a food processor and blitz until fine, add the flour and butter and process to give breadcrumbs. Mix in the egg yolk and 2-3 tbsp water until the mixture comes together.Knead lightly, wrap in clingfilm and chill for 20 minutes.
Meanwhile, make the filling.In the same food processor, blitz the walnuts until fine, add the icing sugar, cinnamon, cranberry sauce, eggs and orange zest and mix again until combined, stir in the dried cranberries.
Roll out the pastry on a floured surface and cut out 12 x 10cm circles, pressing them into a 12 hole muffin tin.Cut out 12 stars approx. the diameter of the pastry cases. Divide the filling between the pastry cases, top with a star and then a walnut half.Bake for 25 minutes until golden.
Dust with a little icing sugar to serve.
Cook's tip
Great served warm with brandy butter or whipped cream. To save time, use shop bought shortcrust pastry.