If you've run out of time to make Christmas cake, pudding, mince pies and snacks, but still want to impress family and friends with homemade delights, don't panic, as California Walnuts has created recipes for four festive showstoppers that look and taste great and can all be prepared in 15 minutes or less!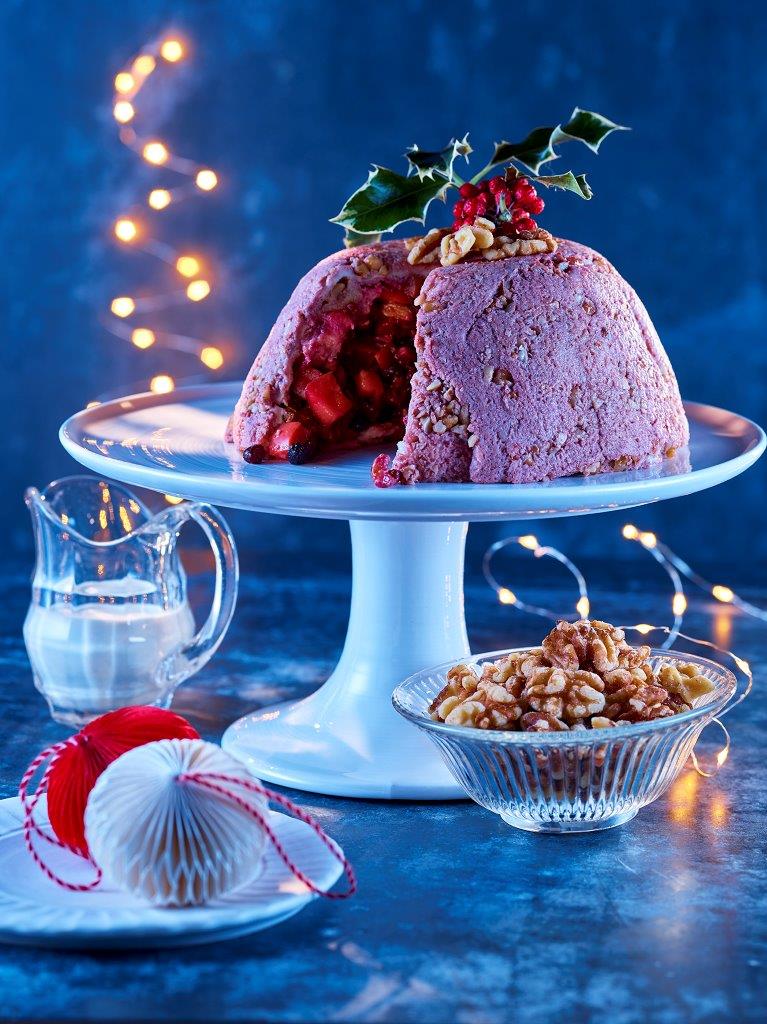 Christmas California Walnut Winter Pudding
Prep: 15 minutes plus resting
Cook: 8 minutes
Serves 6-8
150g dried mixed fruit
3 tbsp brandy
1 tsp mixed spice
2 red apples, cored and cut into 1cm dice
150g fresh or frozen cranberries
200g plums, stoned and cut into 1cm dice
100g California Walnuts, roughly chopped, plus 25g finely chopped for garnish
100ml orange juice
7 slices medium sliced white bread, crusts removed (190g)
Method
Grease a 1.5 litre pudding bowl.
Place all the ingredients except the bread in a large saucepan, cover and simmer for 7-8 minutes until the fruit has softened and released their juices, sieve over a bowl.
Dip 5 slices of the bread in the juices and scatter with finely chopped walnuts and use to line the bowl, overlapping slightly so there are no gaps.Spoon in the fruit press down.Dip the remaining bread in the juice and top the fruit so it is completely covered.
Cover with clingfilm and set a small saucer on top along with a weight, place in the fridge for 3-4 hours, ideally overnight before upturning on a serving plate.
Cook's tip
Try using wholemeal bread instead of white bread.