If you've run out of time to make Christmas cake, pudding, mince pies and snacks, but still want to impress family and friends with homemade delights, don't panic, as California Walnuts has created recipes for four festive showstoppers that look and taste great and can all be prepared in 15 minutes or less!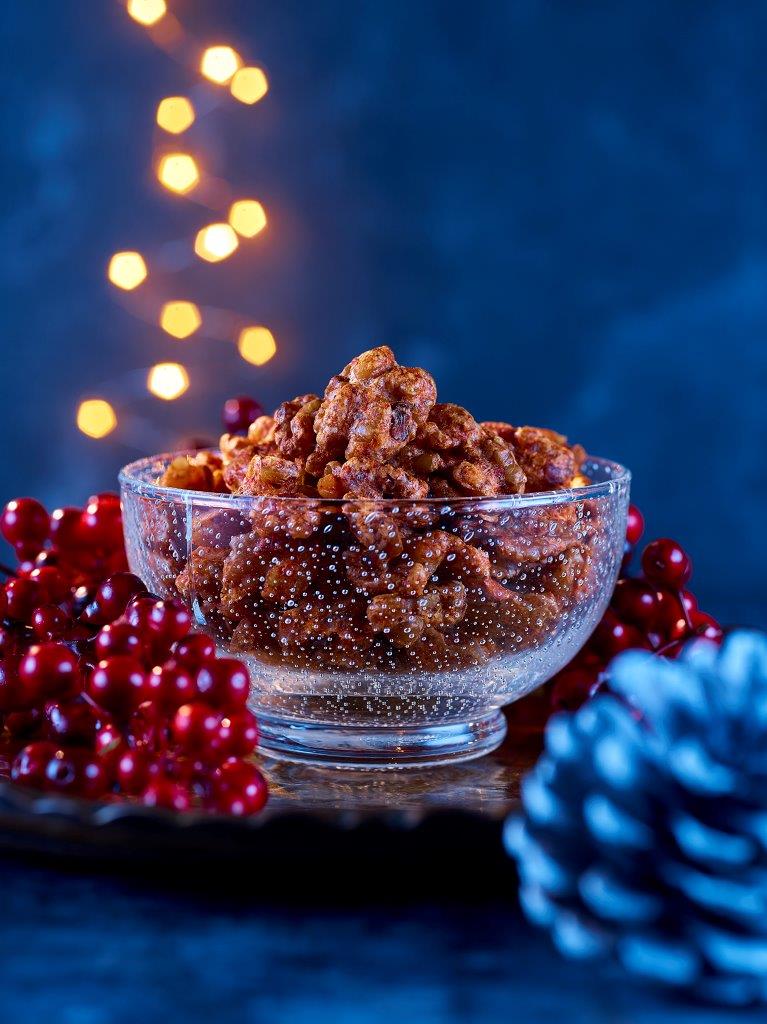 Christmas Coated California Walnuts
Prep: 5 minutes
Cook: 5-7 minutes
Serves 6-8
2 medium egg whites
200g California Walnuts
1½ tsp smoked paprika
30g Parmesan, finely grated
½ tsp sea salt flakes
Method
Preheat the oven to 200oC, gas mark 6. Line a large baking tray with baking parchment.
Lightly whisk the egg whites until white bubbles cover the surface.Mix in the walnuts, paprika, Parmesan and salt until evenly coated. Spread out evenly over the prepared tray and bake for 5-7 minutes until golden.Allow to cool slightly before serving.
Cook's tip
Place in cellophane gift bags and tie with a Christmas ribbon for ideal gifts. Warm in the oven after storage for a crispy snack.