Smoky Walnut & Beans on Toast
To kick-start vegan month (November), California Walnuts has developed seven meatless meals for each day of the week.
The mild and creamy flavour of California Walnuts can be enjoyed in a host of recipes. Once ground, walnuts also offer a wholesome, plant-based meat substitute that can work in curries, pizza toppings and more.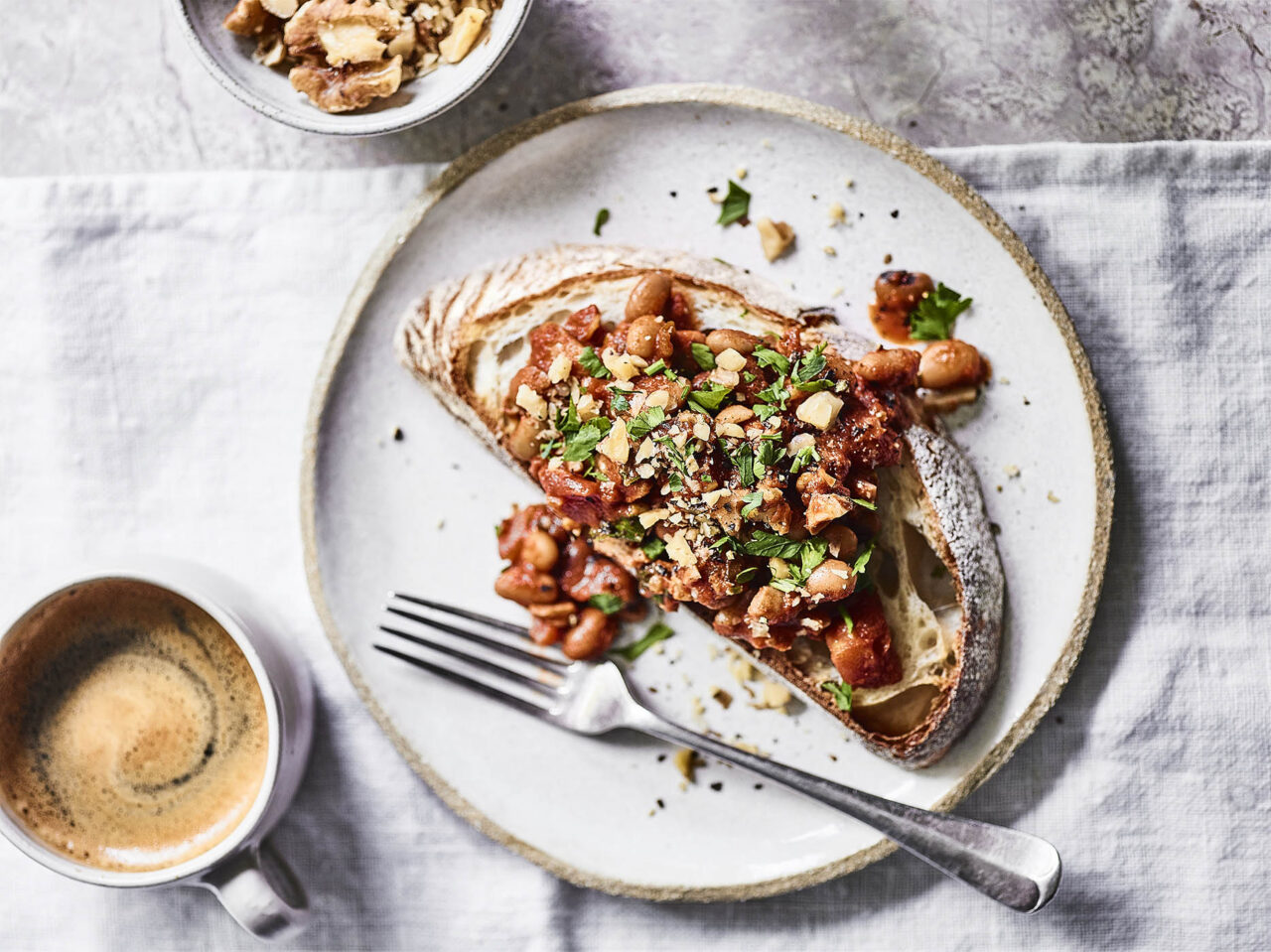 Course: Breakfast 
Prep Time: 10 minutes
Cook Time: 15 minutes 
Servings: 4
Calories: 472kcal
Ingredients
½ tbsp olive oil
4 spring onions chopped
1½ smoked paprika
400 g can mixed beans drained and rinsed
400 g can chopped tomatoes
1 tsp caster sugar
1 tbsp Worcestershire sauce
100 g California Walnuts chopped, plus extra to serve
2 tbsp chopped parsley
4 slices sourdough toasted
Instructions
Heat the oil in a large saucepan and fry the spring onions for 1 minute, then add the paprika. Add the beans, tomatoes, sugar, Worcestershire sauce, walnuts and 100ml water. Cover and bring to the boil, cook for 5 minutes, stirring occasionally. Remove the lid and cook for a further 3 minutes. Season to taste.
Stir in half the parsley and spoon over the toasted sourdough bread, serve sprinkled with remaining parsley and extra walnuts.
Cooks tip
Try using hot smoked paprika for an extra kick or add fried diced pancetta or chorizo for extra flavour.
Nutrition
Serving: 247g | Calories: 472kcal | Carbohydrates: 45g | Protein: 17g | Fat: 23g | Saturated Fat: 2.7g | Fibre: 9.5g | Sugar: 9g
Notes
Salt: 0.86g