Sofas & Stuff is delighted to announce the opening of its new showroom in Cheltenham, Gloucestershire...
Situated in the beating heart of the town centre with easy access from the A40/A4019, the store is set to open on Saturday, 26th March 2022. This historic market and cathedral town is the cultural and retail centre for Gloucestershire and therefore is a fantastic location for the new showroom. Located in Portland Street, the brand new sofa shop will feature a large collection of bespoke sofas, chairs, sofa beds, beds and footstools, all lovingly handmade in Britain.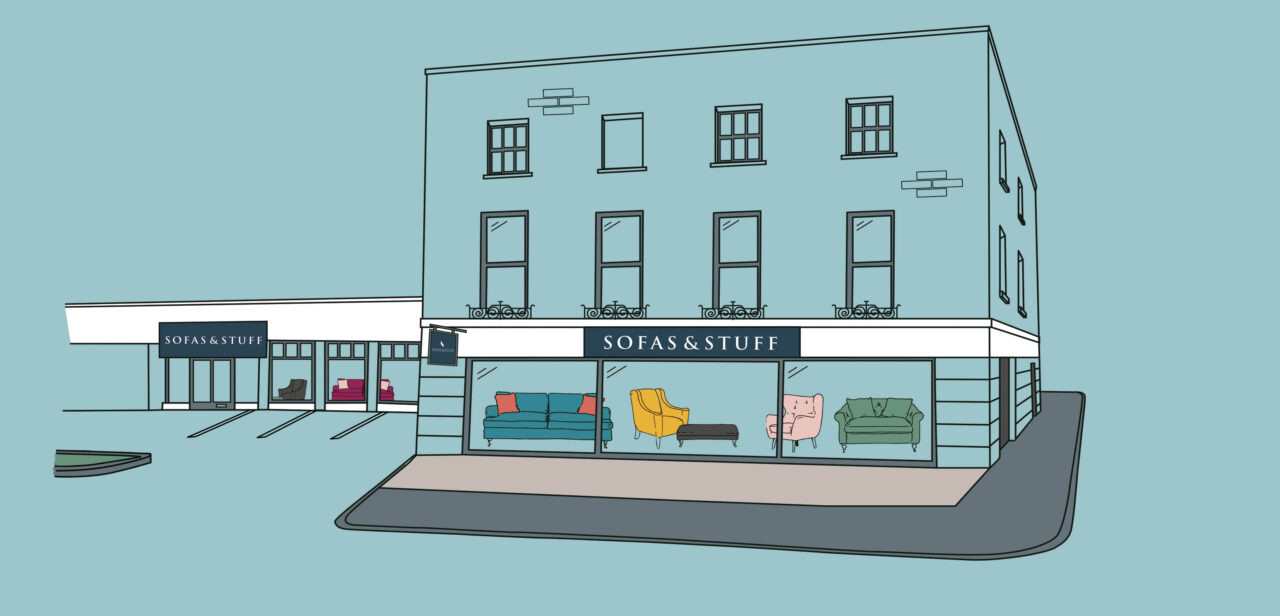 Experienced, friendly design consultants will be on hand to offer style advice, and help customers create the perfect piece of bespoke furniture. Since launching in 2009, Sofas & Stuff has become a hallmark of excellence and expertise within the furniture industry. Each individual piece is handmade to order in Britain and can be upholstered in any fabric in the world. Renowned for its longstanding British heritage and traditional craftsmanship, Sofas & Stuff is proud to welcome customers from Cheltenham and the surrounding area into a relaxed showroom environment.
Andrew Cussins, Founder and CEO, Sofas & Stuff, says:
"We are excited to launch our new showroom in Cheltenham, bringing the Sofas & Stuff experience to the beautiful town and surrounding area. Our team can't wait to become part of the community, and to welcome customers into our new home."
Competition – Win a bespoke handmade sofa worth £2,000
Sofas & Stuff is launching a fantastic competition to celebrate the opening of the new Cheltenham, Gloucestershire showroom. For the chance to win a bespoke, handmade sofa worth £2,000, all you need to do is answer a simple question.
The winner will be invited to the new showroom, where our expert consultants will help bring their idea to life, before sending the finished design to be made by hand in our British factory.
To enter visit www.sofasandstuff.com/cheltenham click the competition link and answer a simple question about their Cheltenham store. The closing date is 31st May 2022, and the winner will be announced on 1st June 2022.
With more than 70 years of experience spanning across three family generations, Sofas & Stuff launched in 2009 and uses traditional craftsmanship techniques to create bespoke furniture pieces. A blend of all things classic, contemporary, and luxurious, every design can be fully tailored to any requirement with a choice of sizes, cushion fillings and legs. Each piece is individually handmade to order in Britain and comes with a 15-year construction guarantee.
The new Sofas & Stuff Cheltenham showroom will be based at 31 – 39 Portland Street, Cheltenham, Gloucestershire GL52 2NX