New Forest Cottages are the largest and oldest holiday cottage provider in and around the National Park, with over 150 properties in their portfolio catering for all ages, budgets and tastes…
You'll find cosy nests for 2 with dinky sun-soaked gardens up to sprawling houses sleeping 12 surrounded by lofty trees and huge expanses of manicured lawns and blooms. There are holiday homes with swimming pools, adventure playgrounds and treehouses; some are on working farms, others set in orchards, and some even have a private beach!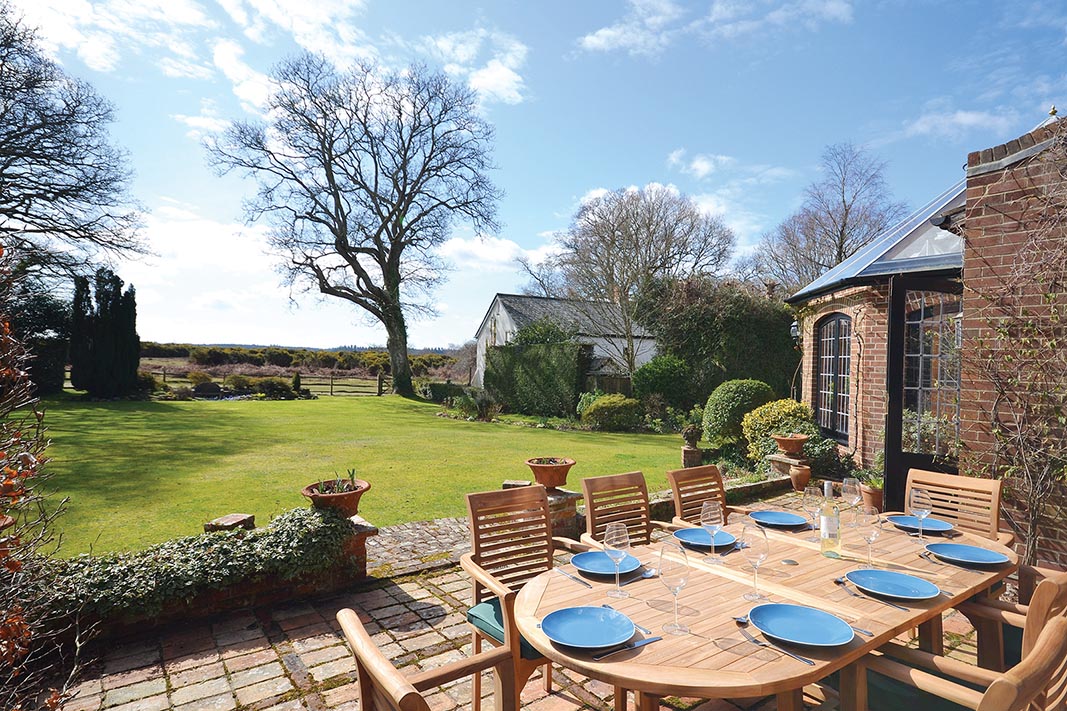 There are historic thatched cottages, luxurious townhouses, funky apartments, beautifully converted historic buildings, stables and cabins, and large houses with oodles of sociable space for friends and family to get together.

Each property listing has an accurate, honest description with lots of photographs, a location map and information about the area. If you want to stay somewhere secluded, close to the coast or in the centre of a busy village – you be able to see how close you are to the village shop, if it's a toddle, stroll or jump in the car to your nearest gastropub and how many miles it is to the nearest sand or pebble beach.
Many properties enjoy fabulous views of the famous New Forest ponies, deer, donkeys and cattle. In lots of locations, they'll be grazing right outside the window! But don't forget the regions wonderful coastline. New Forest Cottages also have coastal properties just a few minutes' walk from the beach, with stunning views across the bay from the Isle of Wight all the way to the Purbecks.

Visit during spring to see the arrival of tiny leggy foals and the forest's trees and heathlands dramatically bursting into life. In summer, fling open cottage doors and enjoy al fresco dining on sun-drenched patios surrounded by inspiring views. Autumn is wonderfully vibrant, with hedgerow harvests and colourful carpets of leaves making way for winter's magical frosty landscapes and dark skies lit by twinkly stars.
See www.newforestcottages.co.uk for more inspiration, availability and special offers.