The StreetSmart initiative takes place every winter in major cities nationwide to raise vital funds for those faced with life on the streets…
Since 1998, StreetSmart has partnered with restaurants to support local charities to help homeless people over Christmas, raising over £11.2 million for homeless and vulnerable people in the UK*.
Thanks to the support of partner LandAid, StreetSmart is able to ensure every penny goes to delivering life changing services for young people across the UK.
At StreetSmart participating restaurants, during November and December, a voluntary £1 donation is added to diners' bills with every penny going to support local homelessness projects. StreetSmart is delighted to announce the participation of Bristol favourites Root and Pasta Loco in this year's fundraising, alongside the restaurants already signed up in Bristol:
Bertha's
Bokman
Bosco
Box E
Bulrush
Caper & Cure
Fishers
Harbour House
Harvey Nichols
Klosterhaus
Little Hollows
Marmo
Pizzarova
Poco
Rocksalt
Snobby's
Wilsons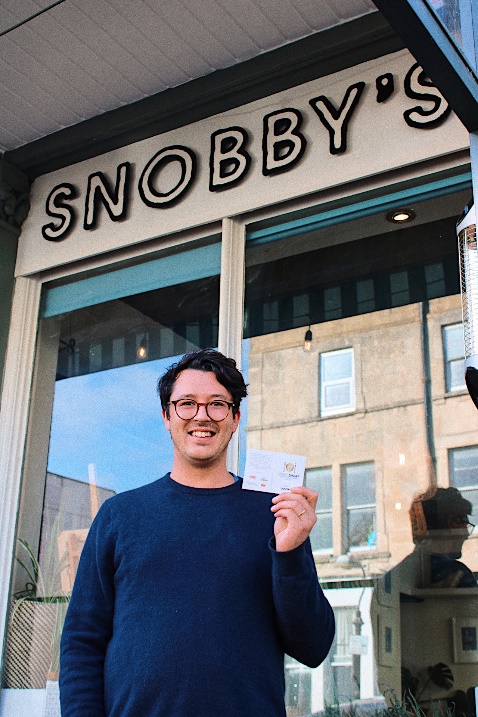 Pasta Loco's Owner, Dominic Borel notes "working with Streetsmart gives us an opportunity to make a difference to those that really need it. Ben and myself got involved with this great movement over 5 years ago with Pasta Loco and although there is still plenty to do, we feel we helped the situation. We are looking forward to helping once more plus help shine light on a very serious situation here in the UK and work towards a solution."
Jan Ostle, owner of Wilsons agrees "We witness the problems associated with homelessness daily, right on our doorstep in Bristol so we are pleased to support the incredible work that StreetSmart does to combat it."
According to new government figures, 6,400 households across England were at risk of 'no fault' evictions between January and March 2022. This number is 25 per cent higher than the same period before the pandemic in 2020 and could grow further still as the cost of living crisis bites this winter*.
Pam Lloyd of PamLloyd PR, who has worked with StreetSmart for ten years in Bristol, is continually looking for new partners to come on board and unite to help tackle homelessness. She says "With zero cost and no effect on VAT returns, it really couldn't be easier for restaurants to join StreetSmart and help the lives of homeless people in the UK. There is still time to sign-up and make a big difference with a small change. Please do get in touch with me if you'd like to join in."
Last year the funds raised by StreetSmart were donated to the charity 1625 Independent People in Bristol. The charity works with up to 500 young people in the Bristol area at a time to prevent homelessness, keep them safe and support them in taking the next steps in their life. Katy Greenlaw, the charity's communications and community fundraising manager explains "we heavily rely on the local community for support, and we want our young people to thrive and to get to a point where they need less and less support as they go on. Knowing that your local restaurant is doing something to support you really helps with young people's identity, knowing they're being supported by the community around them."
StreetSmart starts this week on the 1st November and runs till the end of December, supporting charities and projects across the UK tackling homelessness.