With the International Day of the Midwife being celebrated on the 5th May, Pip is a proud member of the midwifery community, bringing her knowledge to families in a fresh and informative way…
Trusted health professional, Midwife Pip, is proud to offer the informative and engaging Your Antenatal & Hypnobirthing online course to help educate, support, and prepare all parents-to-be. An essential course to help mentally prepare for birth, as well as providing all the tools to help parents feel informed and in control, Pip's online courses are totally flexible and can be completed anytime, anywhere – ideal for fitting into any busy parent-to-be's routine.
Passionate about empowering women with the knowledge they need to have a positive experience throughout pregnancy, birth and beyond, Midwife Pip has thoughtfully curated the Your Antenatal & Hypnobirthing Course to provide truly useful and effective support. Broken down into 5 all important stages and with an abundance of insightful information, all presented in well-designed workbooks to help put the tools into action for birth.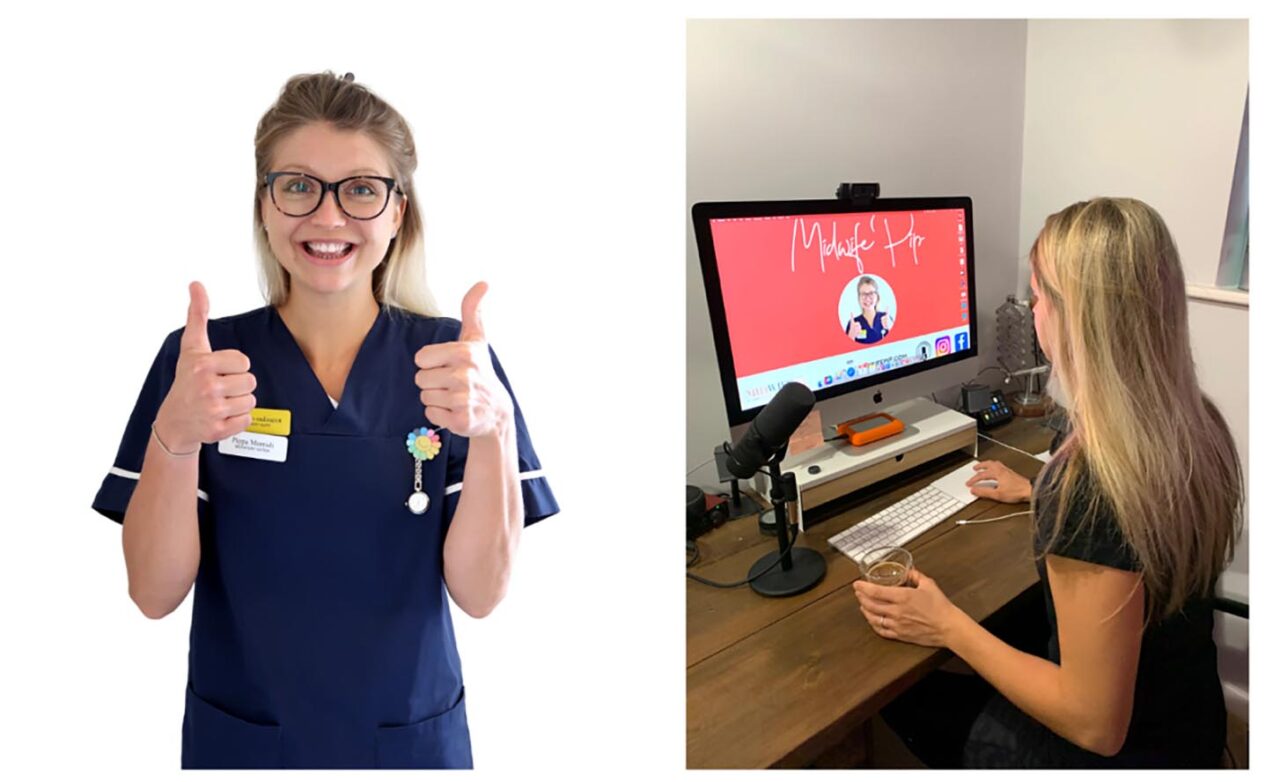 The course also includes a collection of engaging videos from Pip herself that cover all elements of the pregnancy and hypnobirthing journey, as well as supporting mums with key pieces of advice on myths, taboos and concerns – making sure all areas are covered from a friendly and reliable source, with the click of a button!
Based on evidence from expert midwifery practice, combined with Pip's years of experience, Your Antenatal & Hypnobirthing Course provides information on the body, baby and birth physiology  – covering everything from the importance of the birth environment all the way to the stages of labour, and everything in between! Additionally, the course covers the benefits and techniques of Hypnobirthing, something Pip has extensive experience in teaching. Sharing her passion and knowledge, Pip gives mums-to-be, and their partners, all the tools needed to have a truly special birth experience.
Applying the tools of Hypnobirthing breath work and visualisation within the course, Pip guides users on the correct techniques to support mental and physicals needs during labour.
Pip Davies, Founder of Midwife Pip commented:
"Equipping mums with the knowledge and techniques they need (with a few giggles along the way!) the Your Antenatal & Hypnobirthing course is carefully curated to empower women through their pregnancy, labour and beyond. I truly believe a positive birth doesn't have to be un-medicated; it just needs to be from an informed place of positivity and free from fear and I really believe our extensive tools and guidance will supports this."
Ensuring new parents have some helpful information for the early days, the course also covers postpartum and ways to look after baby. From infant feeding choices to nappies, winding, bathing and sleep, Pip has got it covered.
Continuing to provide all the tools parents need throughout their journey to parenthood, Midwife Pip offers two additional online courses, Your Pregnancy Journey and Your Breastfeeding Journey, alongside an abundance of real mum conversation and insight through her website, podcast and social media platform to give all tools needed to see parents though their journey.
Courses:
Your Antenatal & Hypnobirthing Course Basic (upgrades available) – £125 book direct from Midwfiepip.co.uk
Other courses available – Your Pregnancy Journey – £370 – book direct from MidwifePip.co.uk
Your Breastfeeding Journey – £30 – book direct from MidwifePip.co.uk