Living more sustainably starts with our home design and day-to-day choices. Japandi is a sustainable lifestyle and design trend that can help you become more eco-aware and get in touch with your inner self. In life, it promotes a simple, natural and uncomplicated way of living. In design, it is a blend of simply functional Japanese interior with warm and natural Scandinavian designs…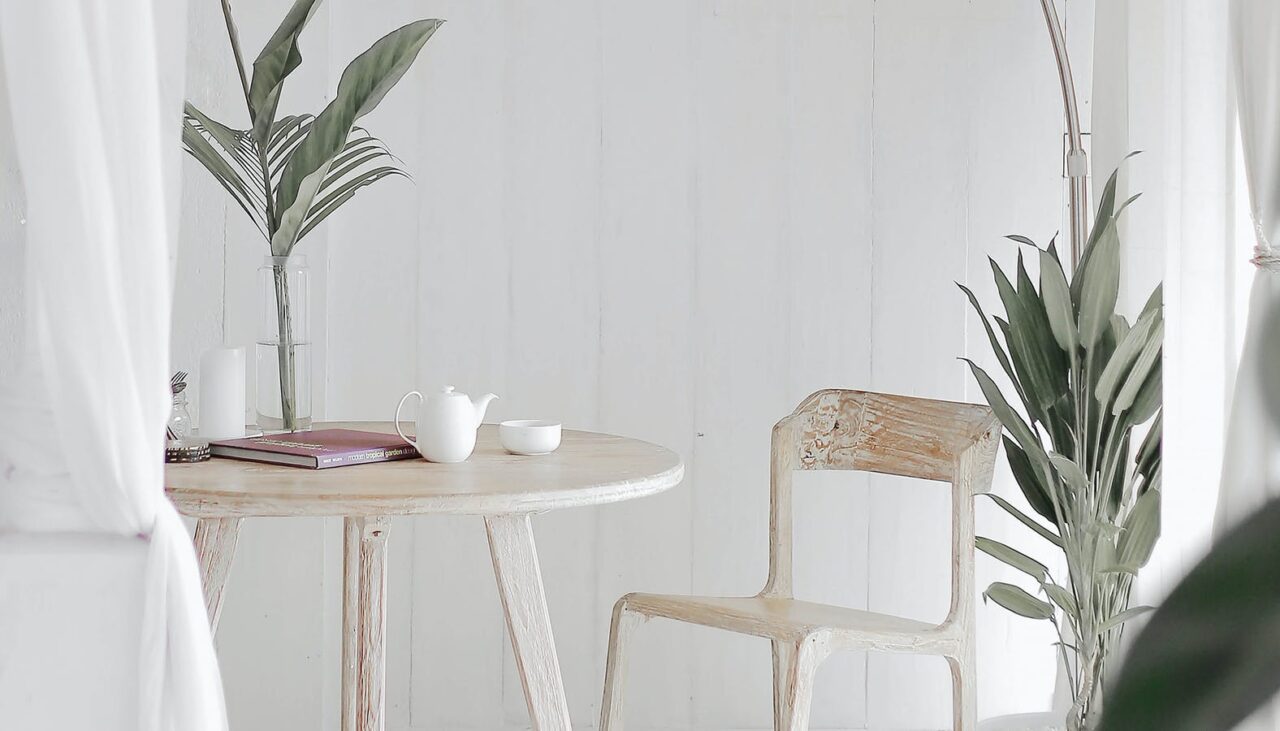 Declutter your space
The first step to a simple life is assessing what you already own. Japandi interiors encourage you to think long and hard about how you're going to use the room. Open your cupboards and drawers: if you find something you didn't even know you had, it probably has to go. The decluttering doesn't need to be extreme, but it is important to know what you own, so you can always find what you need when you need it.
Embrace imperfection
Japandi teaches us that a home doesn't have to be picture-perfect, but rather functional and welcoming. Use sustainable wood and some live greenery, along with natural colours on your walls, add softer lighting to give a more welcoming feel to your space. Having a space we feel at ease in, even if it is not "perfect" helps your mind to unwind and eventually to lead a better, stress-free life.
Buy intentionally
There is no denying it, buying and consuming is exciting. However, whether it is online or in-store, we often buy things we won't use more than once. Buying with intention means paying attention to what we put in our cart and respecting Mother Nature.
To fully buy into the japandi lifestyle you will also have to consider where you shop. Be on the lookout for transparent and green brands. When buying new, steer away from single-use plastics or un-recyclable materials and opt for natural materials or easily repurposed ones such as glass or metal.
Light in your space
On top of lights placed in a functional way in your space, such as spotlights over workspaces, consider adding multiple light sources around the room to open it up, such as floor lamps in corners and table lamps on sideboards. Layering different light hues will help to separate cosy spaces for unwinding from more functional working areas. This will give your mind a clear separation of space and help you become more productive in your workspaces.
Think long term
Furniture is at the heart of interior design. Japandi promotes craftsmanship over fast furniture as a long term investment for your home and the planet. Choosing quality and durability can sometimes be slightly more pricey upfront, but don't let this put you off. Long-lasting materials have better value for money over time and stop the overuse of resources and waste.
Thinking long term should also involve the choice of your home's materials. For example, when choosing the paint for your walls, make sure you get water-based paints. Water-based paints produce fewer fumes and potentially harmful chemicals than oil-based paints and are also biodegradable, a win-win.
By Charlotte Cropper, Lick International Colour Consultant