How 'home care' can help to restore the balance when care becomes a burden…
There's no doubt that the disruption of the past few years has impacted how we care for our older relatives, Age UK suggests that 1 in 4 older people had a decrease in their physical abilities during the pandemic. It's typically the 'sandwich' generation – those with responsibilities for aging parents as well as their own families and careers to manage, that have taken on additional care responsibilities.
Recently, we met Angela, [not her real name] she was worried that she wasn't coping when looking after her mum – exhausted mentally and physically, the burden of caring was beginning to impact on her own wellbeing as well as the relationship with her mother.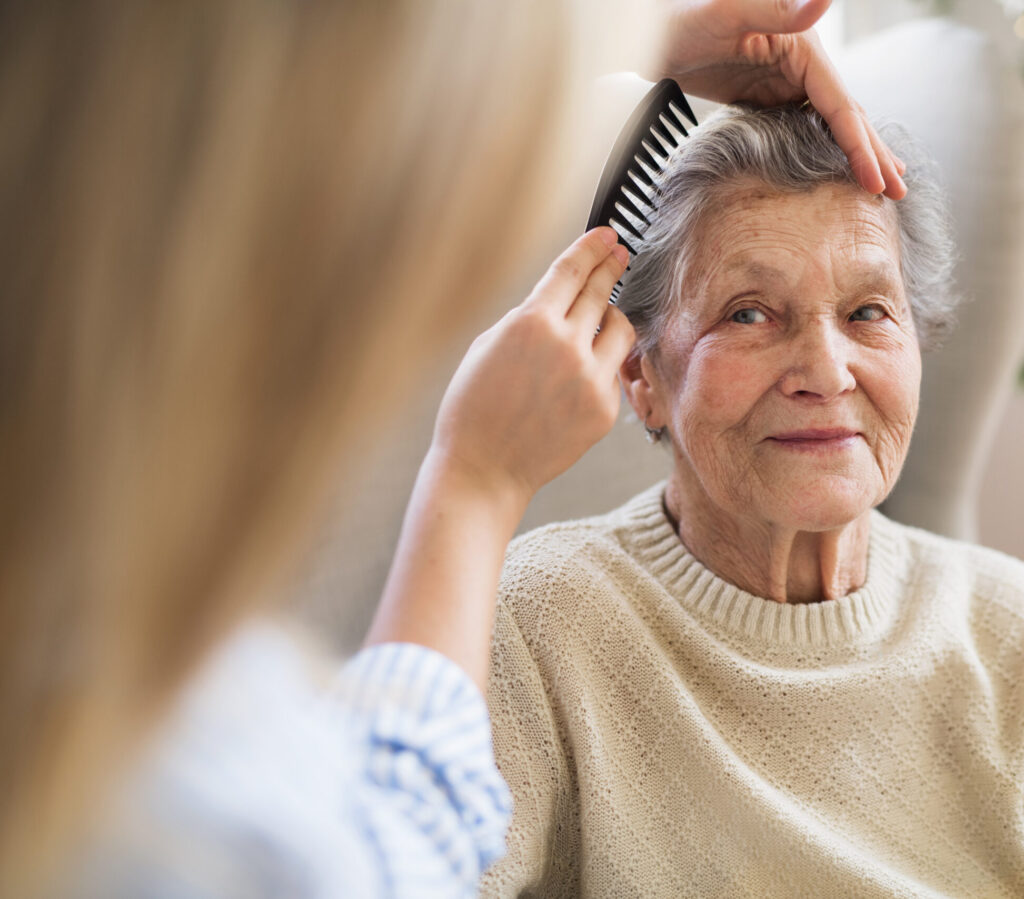 When we asked why she had become her mum's carer, she explained that her mum was still very independent and wanted to remain in her own familiar surroundings, and concerns about care homes had led to Angela taking on care responsibilities.
Initially, while she had stopped work during the pandemic Angela enjoyed the extra time with her mum. But as her mum's care needs increased and Angela returned to full-time work the stress of juggling everything became too much.
Why carers should first 'Care for themselves'
Angela had considered getting help, but she had a 'sense of duty' that she had to provide care for her mum. A friend noticed that Angela was suffering and suggested 'home care' might help.
Like many people Angela didn't know much about domiciliary care, but she could see how a visiting care service could provide the respite that both she and her mum needed. As she was keen to find an independent local provider, she approached The Homecare People.
Following a professional assessment with Registered Care Manager, Spencer Markham a bespoke care plan was created and daily care visits began within the week. After initial unfamiliarity Angela's mum soon began to enjoy her visits and now looks forward to seeing the carer's every day. The benefit to Angela was significant, she immediately felt the pressure ease – and the relationship with her mum has improved. With a professional now overseeing her mother's intimate care the time they now spend together is quality time.
This year Angela and her mum look forward to celebrating Mother's Day together. Unlike last year, Angela has more energy to focus on arranging a family celebration.
If you're faced with the challenge of caring for a parent and need some helpful friendly advice The Homecare People in Wokingham are a good place to start, they provide home care from scheduled hourly visits to support a variety of needs through to full 24/7 live-in care.  You will also find lots of useful information about juggling work, your rights as a carer and support available to you when caring for an elderly relative on AgeUK
The Homecare People Ltd
The Overhangs, 59 Peach St, Wokingham RG40 1XP
0118 997 7499
enquiries@thehomecarepeople.co.uk