With Christmas now behind us and longer days upon us, we look at some of the top days out in the South West.
From budget days out to more expensive days out, we take a look at some of the top days out locally in an around the South West.
The National Trust for Places of Historic Interest or Natural Beauty, commonly known as the National Trust, is a charity and membership organisation for heritage conservation in England, Wales and Northern Ireland. There are plenty of beautiful locations around the UK to visit, but make sure you take a look at Whats On Pages to see what is going on in those local to you. If you are going to pack up a picnic to enjoy, please make sure you take your rubbish home with you.
You can also join the National Trust and get free access and also free parking when you visit.
You can pay the membership up front or spread the cost over 12 months, making it a pretty good investment for family days out.
Adrenaline Junkies would love a day out at Snow Trax in Christchurch. Whether Skibobs or Ringos, are your thing, these super activities can be enjoyed year round! Suitable for ages 6 and up, with no height restrictions, there is also a wonderful wooded play area where children can enjoy a zip wire, swings, slides, a pirate ship and more! More information can be found on their website.
Tick off a visit to one of the wonders of the world and the best-known prehistoric monument in Europe by heading off to Stonehenge, and marvel at how this beautiful masterpiece was made.
Looked after by English Heritage, who also care for over 400 historic buildings, monuments and sites – from world-famous prehistoric sites to grand medieval castles, from Roman forts on the edges of the empire to a Cold War bunker – you can sign up and become a member here.
A top day out that will be enjoyed by all the family is a trip to Longleat Safari and Adventure Park. Nestled in beautiful Wiltshire countryside, you can discover various species of animal from around the world including the infamous lions, tigers, wolves, cheeky monkeys and more as you make your way around by road, rail, waterway and foot. Take a ride on the boat to take a glimpse of the sea lions and hippos, if you are lucky! And make sure you check out the super cute koalas down at Koala Creek.
Food and drink is available on site, or why not pack up a picnic (please make sure you take your rubbish home with you!). Longleat plays host to many events throughout the year. You can find out more about them here. Booking is advised before visiting.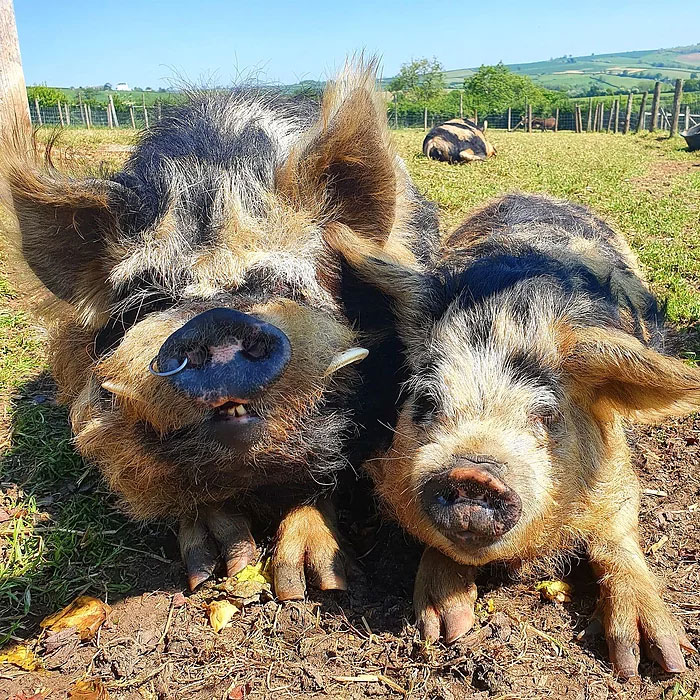 Children who love farm animals, will love a visit to Chew Valley Animal Park. Found in Chew Magna, this charming fully licenced zoo is home to many animals including Bactrian camels, wallabies, Kunekune pigs and more. Wander around the farm taking in the animals living happily in their home.
You can get up close and personal with pigs, chickens and goats, as well as being able to book animal experiences whereby you can get closer to capybaras, foxes, coati and raccoons, meerkats, caiman, donkeys, or the Shetland ponies. The package costs £50 for 1 person, £80 for 2 people, and £120 for 3 people and includes day passes for your visit and a £10 lunch voucher each! Find out more about getting up close to the animals on their website
Buy food from one of their restaurants or kiosks on site, or take your own.
Chew Valley Animal Park is open Tuesday to Sunday, with no need to book tickets. Ticket prices start at £8.95 for children and £9.95 for adults. Under 2's go free. Season tickets are also available.
Another delightful family fun day is a trip to Cholderton Rarebreeds Farm in Salisbury. Originally a dairy farm, Cholderton opened its doors as a Rare Breeds Farm in 1985. Home to pigs, goats, sheep, donkey, calves, ponies, rabbits, peacocks, chickens, ducks & geese and more, there are also plenty of play areas and daily to activities to enjoy. It also plays home to Bluestone Vineyards, where you can book tours and tastings for the whole family. With a wonderful restaurant serving fresh, local, seasonal food, you can treat yourself whilst there, or make a trip to enjoy the goods without visiting the farm too.
Located just off the A303 (ideal for those travelling to and from the West Country!) in the beautiful English village of Cholderton in Wiltshire, neighbouring the Historic City of Salisbury. Make sure you check out the wonderful Farm Shop where you can purchase a number of luxurious products ranging from Cheeses to meats, fresh fruit and veg, chutneys, eggs and more.
Another top South West day out, is a visit to Avon Valley Adventure and Wildlife Park, situated between Bath and Bristol. Set in over 50 acres of land, this is a lovely location to let the kids run off some steam, whilst enjoying seeing the animals there too. What is more, rainy days can't stop the fun to be had as there is a large indoor soft play barn suitable for children up to the age of 12 with slides, rope bridges, bouncy cushions, ball pit and separate area for pre-school children.
The park boasts free car parking, a cafe and gift shop as well as plenty of space to enjoy a picnic. Make sure you check out their events pages too, for special events throughout the year – we are particularly excited for Lambing Live!