We all know the importance of reusing and recycling, and this ethos extends to our furniture. We've all been knee-deep in a flatpack assembly project, when in reality, we could be looking at updating furniture we already have, with a few simple steps.
If you've ever felt daunted by a project like this, don't! It's one of the simplest DIYs and you can feel happy in the knowledge that you've saved something from landfill and created a beautiful piece for your home. Here's how to get started.
CHOOSE YOUR PAINT
In this project, Annie Sloan's Athenian Black Chalk Paint was used. The beauty of paints like this is they don't require much prep – no need to sand, just give your piece a good clean with sugar soap. If you opt for a different paint, just check the instructions on the label – some might require a priming coat.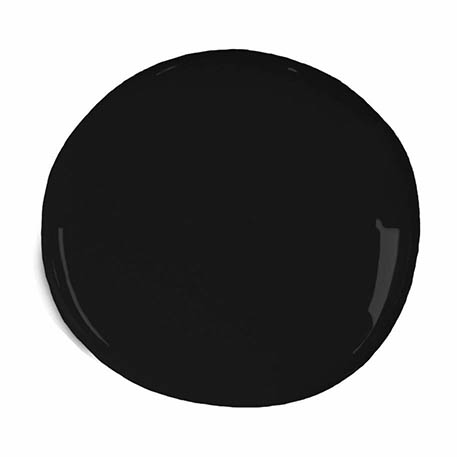 REMOVE OLD HARDWARE/KNOBS
Unscrew existing knobs – you can either paint or spray paint these or replace with new ones. We chose these incredible Rococo Drawer Handles from Dowsing & Reynolds in a raw brass finish. Their concave shape and fabulous texture made this piece feel modern again. If your knew handles have different fixings to the old ones, you may need to use wood filler to patch the hole, allow to dry and then sand before painting.
BEGIN TO PAINT
Remove the drawers and paint each section, making sure to coat the edges of drawers as these will be seen. This piece only needed one coat as the paint was so thick.
FINISH
We finished by buffing clear Annie Sloan wax into the dry piece for extra longevity. Wax gives a dull lustre, but you might prefer a clear varnish.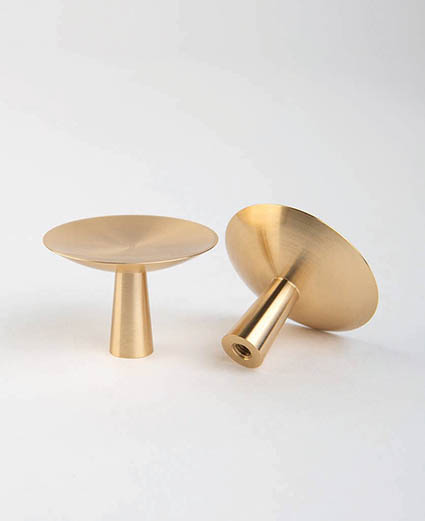 FIX NEW HARDWARE
Once dry, attach your knobs or pulls.
The beauty of projects like this are that you can repaint as soon as you need to give your space a refresh, or add new hardware to suit the room. You can give a room a whole new look, without an Allen Key in sight!
UPCYCLE TIPS:
If you don't have furniture like this already, you can always look out for pieces in charity shops, Facebook Marketplace or Gumtree.
Adding new hardware to existing furniture creates an amazing instant update – you can use filler for old holes if your new knobs or pulls are a different shape to the previous ones.
If you have drawers which are stubborn to open, try rubbing the tracking and the underside of the drawer with the edge of a tea light – this should help to reduce the friction.
Paint: anniesloan.com
Handles: dowsingandreynolds.com