Three dogs (living their best hippo-like life) ,two children (one of which loves the mud,too) and an engineer living under one roof means that, despite best efforts, annoying stains on the lovely carpets do happen – and rather too frequently!
However, the new Vax SpotWash Home Cordless comes into its own! Portable, and run with the same batteries as the VAX ONEPWR Glide 2 (which we recently reviewed and gives you double the run time as you can use one battery whilst the other is charging), this neat machine is the go-to for all manners of spills and stains, without the need to go all out with a full carpet clean! Infact, it is so good, you can't even see where the stains were!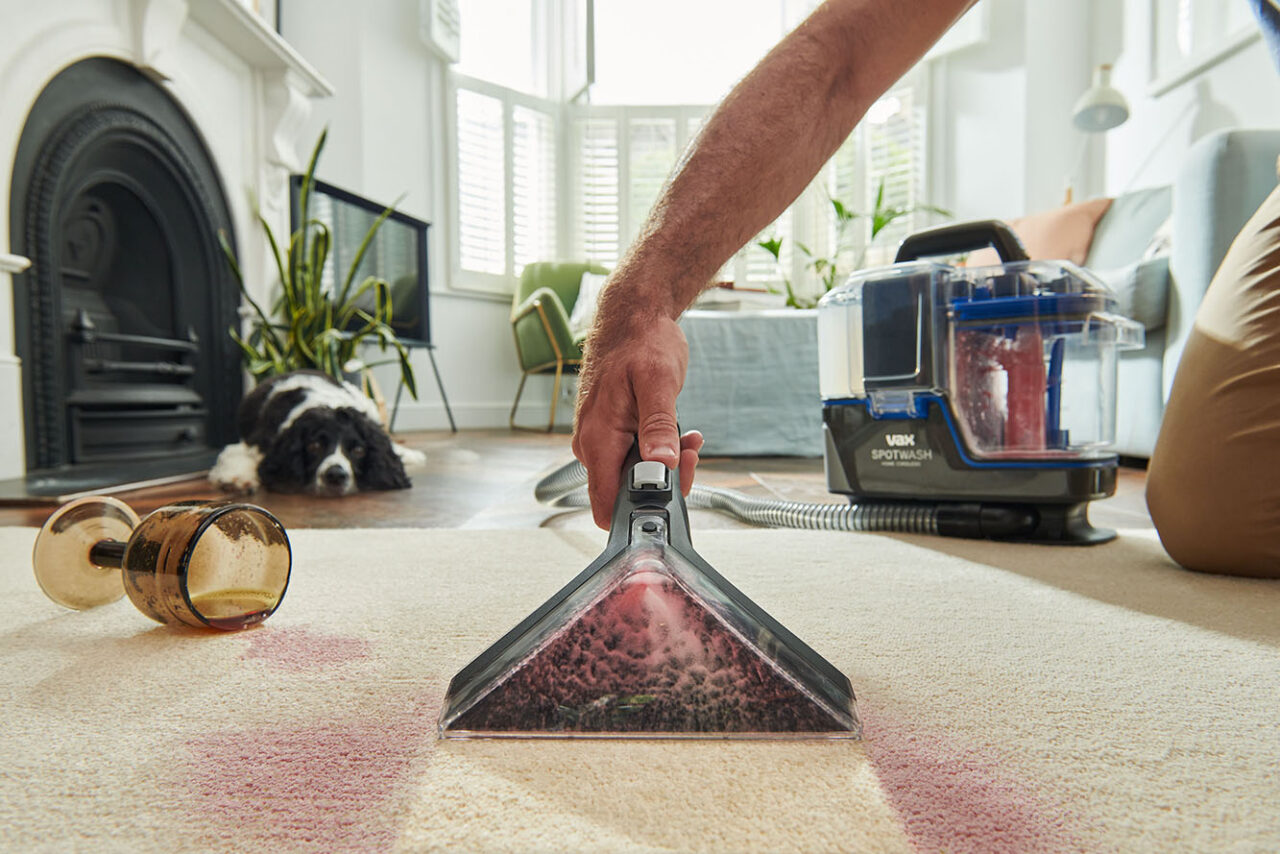 It also super handy for cleaning hard to reach areas, like the stairs, and even cars too. The mud mentioned earlier is also a persistent problem in the car, but the VAX SPOTWASH HOME CORDLESS again comes to the rescue, eliminating even the most stubborn of stains! It looks just like it did when I picked it up!
The VAX SpotWash Home Cordless is reassuringly hygienic too. For optimum results, use it with VAX Spot Washer Antibacterial Solution to kill over 99% of potentially harmful bacteria and create a fresh and clean environment for you and your family to enjoy. What's more, the hard floor and multipurpose attachments contain an antimicrobial treatment to help protect against bacteria growth.
Compact and lightweight, simply add water, solution and set to battle with those stains! This nifty cleaner will soon become the staple of your household!
Buy from Vax