Awarded a VisitEngland Hidden Gem accolade four years in a row, the REME Museum is located just outside MOD Lyneham in north Wiltshire...
Discover the British Army's Secret Weapon
The Royal Electrical and Mechanical Engineers have been 'keeping the punch in the Army's fist' since 1942. Whether they're recovering a Challenger tank under fire or maintaining an Apache attack helicopter, REME personnel make sure that the Army's cutting-edge kit is battle-ready.
You start your tour stepping out of a landing craft onto the beaches of Normandy to discover the major role the REME Beach Armoured Recovery crews made, keeping the beaches clear for the D-Day landings. Then delve into a proud tradition of skill and innovation of those who have served: from the REME Major who resurrected Volkswagen from the wreckage of post-war Germany to the intrepid mechanic who powered the first overland crossing of Antarctica. You can also find out why the Museum has the bronze boots from the Mussolini's statue. As you make your way through the eight modern interactive galleries, you will find fascinating displays from rare World War Two recovery vehicles to a tiny toothbrush made by a REME Prisoner of War.
New for 2022 is the Museum's latest temporary exhibition 'Remembering HRH Prince Phillip.' The Duke of Edinburgh was appointed as REME's Colonel in Chief by her Majesty the Queen on the 9 June 1969.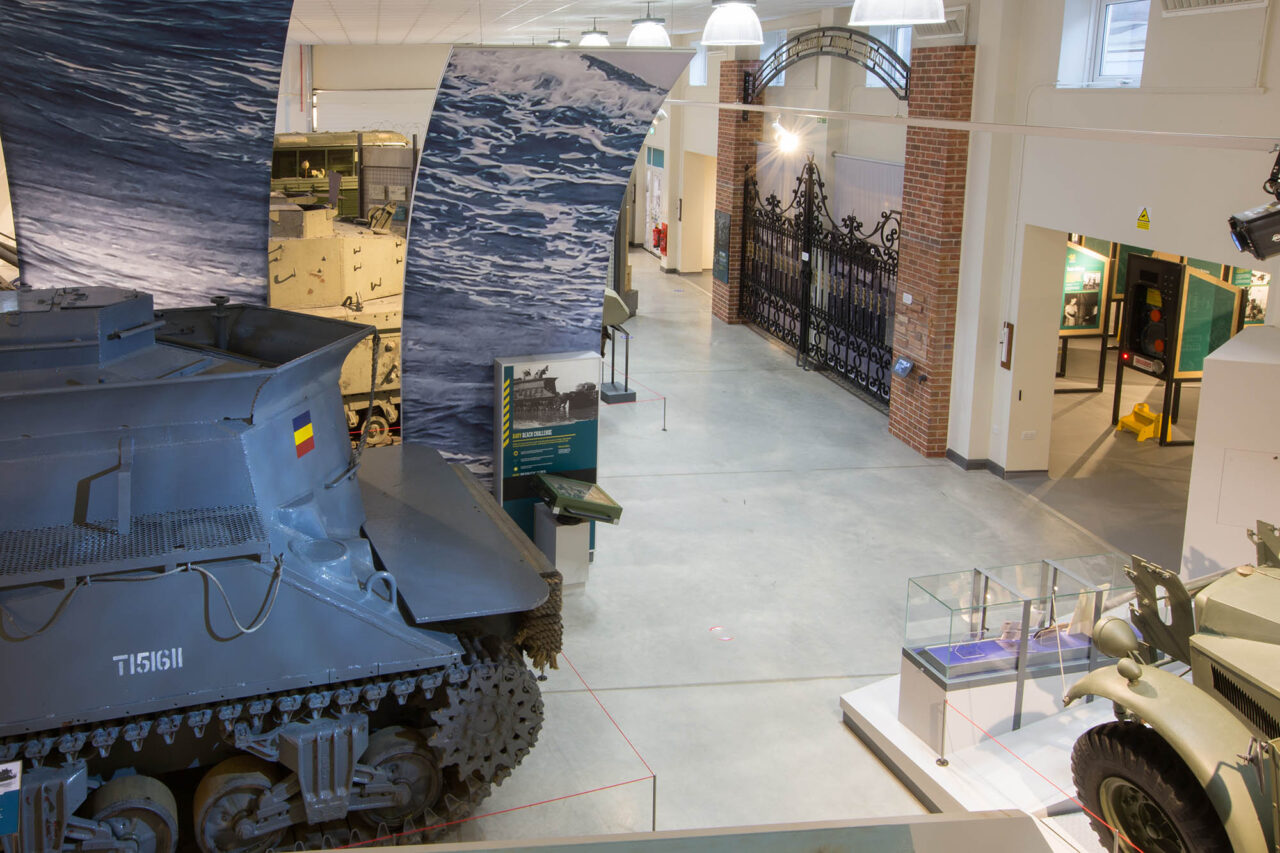 Don't forget to visit the Lyneham Memorial Garden located in the Museum's grounds, which also includes the BBC's 'Remembering together' Poppy Mural created during lockdown in 2020.
The Museum provides a number of events days throughout the year; from its World War Two 'Wartime Britain' event which includes re-enactors, period vehicle displays and a live firing artillery demonstration. To the 'Model show' with a large number of model clubs displaying their amazing work including some very impressive large motorised tanks.
Troops can refuel in the Museum's onsite Crown's Café. They cater for all dietary requirements.
Contact enquiries@rememuseum.org.uk or call 01249 894869. Alternatively visit the website www.rememuseum.org.uk to book tickets online