The manager of Prospect Hospice's two charity shops in Marlborough is a familiar figure in the town and he is appealing for more volunteers to join him… 
Andy Wilson joined the charity in June and has been welcoming customers who he knew when he previously worked in Marlborough running his own coffee shop. He is well known in the town as he was also a Marlborough town councillor for four years and deputy mayor.
Before joining Prospect Hospice in June, Andy was a houseman at Marlborough College.
Andy has over 30 years' experience in retail management and said he has received a warm welcome from customers of the shops.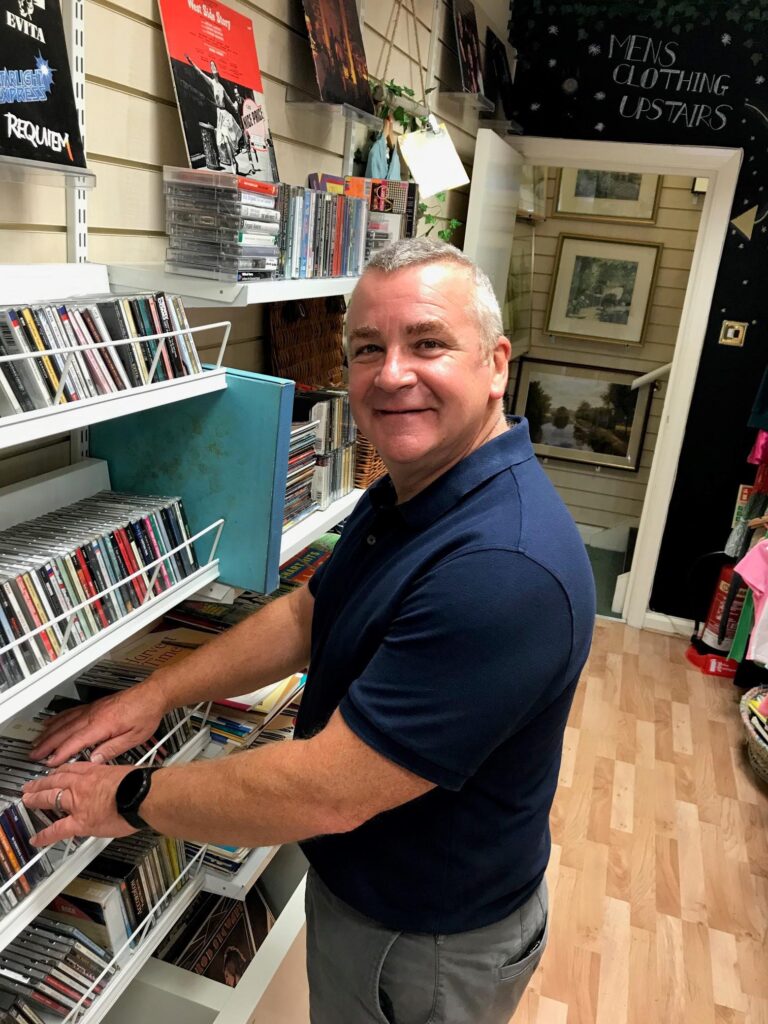 He said: "They have been very welcoming and a lot of people who were regular customers of my coffee shop have been coming into Prospect Hospice shops which is nice. Both shops are well supported by the local community.
"A lot of customers have a connection with Prospect Hospice due to family members or friends having been cared for by it. It's very touching to see and hear their passion for the hospice and we are very grateful for their support of the shops."
The Prospect Hospice charity shops are in High Street in Marlborough. One specialises in menswear, books and media and the other in ladies clothing and homeware. Both shops are open seven days a week and Andy would like to hear from people who are interested in volunteering.
He said: "Our volunteers are invaluable and we've got a really good team here. We really appreciate the help and service they give us, but we do need more volunteers to sort donated items and serve on the shop floors.
"In return, we'll give you a well-supported volunteering opportunity, the chance to make new friends and we regularly meet up with other volunteers across the charity for social events."
The charity is flexible on the amount of time volunteers can give. If you would like more information or to try a taster session contact Andy on 01672 513550 or email volunteering@prospect-hospice.net