It's a remarkable 70 years since a Lindt Master Chocolatier crafted the first Lindt GOLD BUNNY. With its golden coat and little bell tied with red ribbon, the Lindt GOLD BUNNY is now iconic worldwide, heralding spring – no Easter egg hunt is complete without one!
To celebrate this momentous occasion Lindt is giving away ten Lindt GOLD BUNNY 500g in a recyclable card carrier this Easter, which are exclusive to Lindt Chocolate shops and www.lindt.co.uk/shop – an impressive gift for a loved one or for you to enjoy! (RRP £20.00)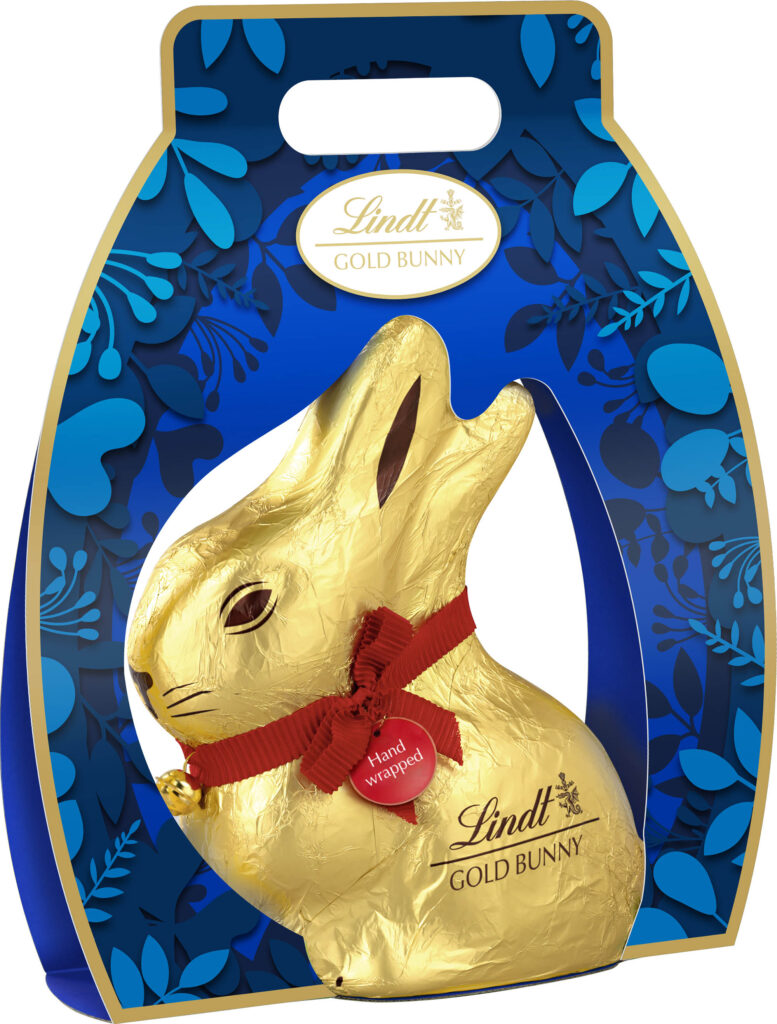 In addition to this exclusive in-store and online edition, the original Lindt GOLD BUNNY is available in five other sizes: 10g, 50g, 100g, 200g and 1kg. The smallest ones are perfect for decorating tables and Easter baskets whilst the largest 1kg bunny is the ultimate showstopper. The 1kg Lindt GOLD BUNNY is entirely wrapped by hand before being hand-polished and finished with a beautiful red bow. Why not hop along to your nearest Lindt Chocolate shop to pick out some delicious Lindt goodies for your Easter egg hunt and luxurious gifts for your loved ones.
Competition closes 04/04/22 – Competition keyword is: 'LINDT'