We've teamed up with homewares and gift brand Haus to offer one lucky winner a beautiful printed Kimono, worth £38.99!
Homewares and gift brand Haus have launched a beautiful range of lightweight cotton kimonos and pyjamas – perfect for the warmer months. Whether it's for home or holiday, loungewear or worn as an overcoat, we are sure you'll love this bold range of prints. We have a lovely printed kimono worth £38.99 to give away to one lucky entrant.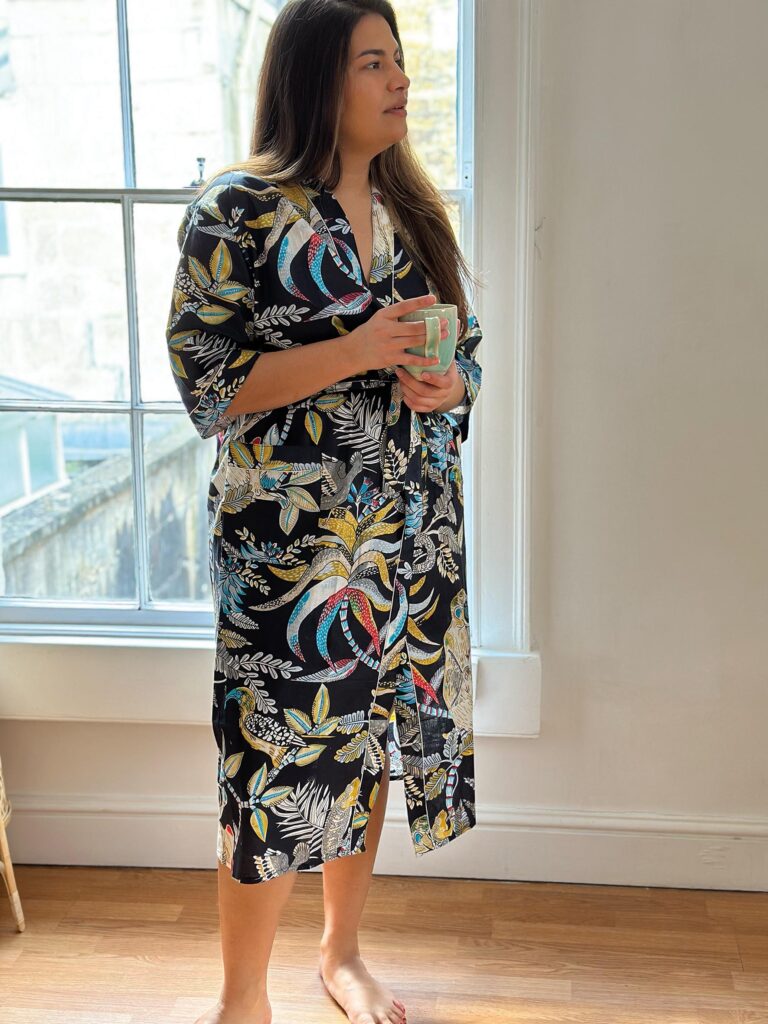 Competition keyword: 'KIMONO'
Closing Date: 30/06/2023
How to Enter
There are three ways to enter – for free by post, a Single Entry (£2) or, the most cost-effective way, joining our Competition Club (£12.99) – we will automatically enter you into all competitions we run over the 12-month period from your payment – that's over 60 giveaways. You can click on either of the options below to enter.
For post, please send your name, and a contact method (phone or email address) on a postcard along with the competition keyword to: Minerva Publications, Unit 21C, Paxcroft Farm, Hilperton, BA14 6JB. Only one entry per postcard – terms and conditions apply.