Congratulations Sue M from Swindon! Asmodee are offering one lucky winner the chance to win an amazing £50 game bundle!
We've partnered with Asmodee to bring you an incredible opportunity to win a fantastic £50 game bundle that's bound to keep you entertained for hours on end this summer. Get ready to experience a world of fun and laughter with carefully selected products that will make your game nights unforgettable!
The bundle may include these games:
Race against the clock and be the fastest team to connect four cards in your color by naming the common symbol. Dobble Connect is the ultimate reflex game that guarantees nonstop excitement! Play simultaneously, block opponents, and claim victory.
Prepare for hilarity as easy questions and challenges become mind-bogglingly tricky when played in reverse! The Backwards Game is the perfect addition to any party, bringing laughter and silliness to the table.
Team up with a partner and get ready for some artistic fun! Toodles challenges you to draw with the same pen, resulting in unique and unexpected artwork. Beat the game, score points, and enjoy endless laughs. With three difficulty levels, Toodles is a must-have for parties and family game nights.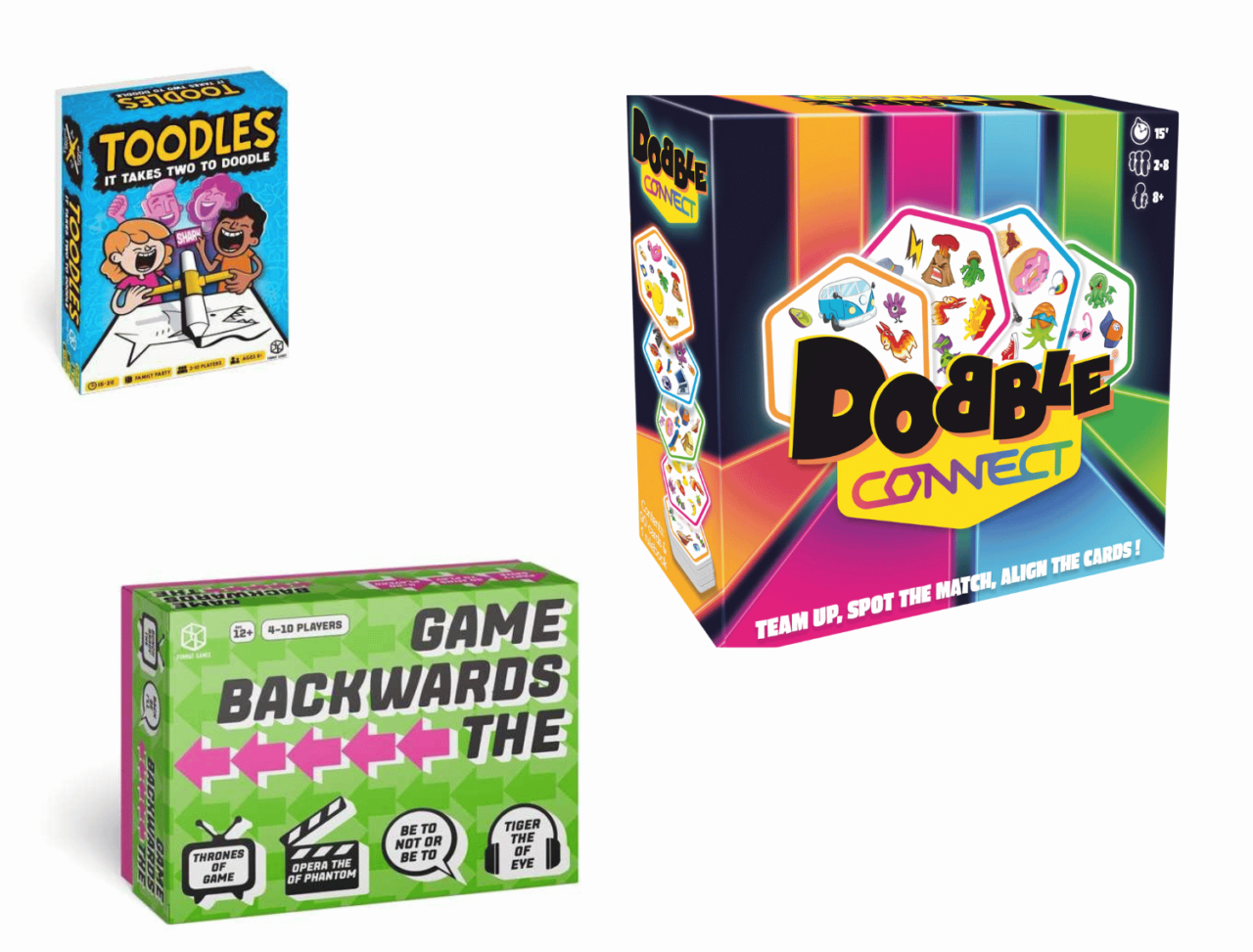 Read more here.
Closing date: 30/08/23
Competition Keyword: 'Asmodee'
How to Enter
There are three ways to enter – for free by post, a Single Entry (75p) or, the most cost-effective way, joining our Competition Club (£12.99) – we will automatically enter you into all competitions we run over the 12-month period from your payment – that's over 60 giveaways. You can click on either of the options below to enter.
For post, please send your name, and a contact method (phone or email address) on a postcard along with the competition keyword to: Minerva Publications, Unit 21C, Paxcroft Farm, Hilperton, BA14 6JB. Only one entry per postcard – terms and conditions apply.