Two readers will get their hands on one of these brilliant phone cases worth £47.99 in either Carbon black or ink blue…
Offering protection from everyday bumps, scratches and drops, the Atom Studios Split Wood Fibre iPhone cases are slim, protective and sustainable. Available in carbon black and ink blue, the premium cases feature a stylish yet understated design created using eco materials.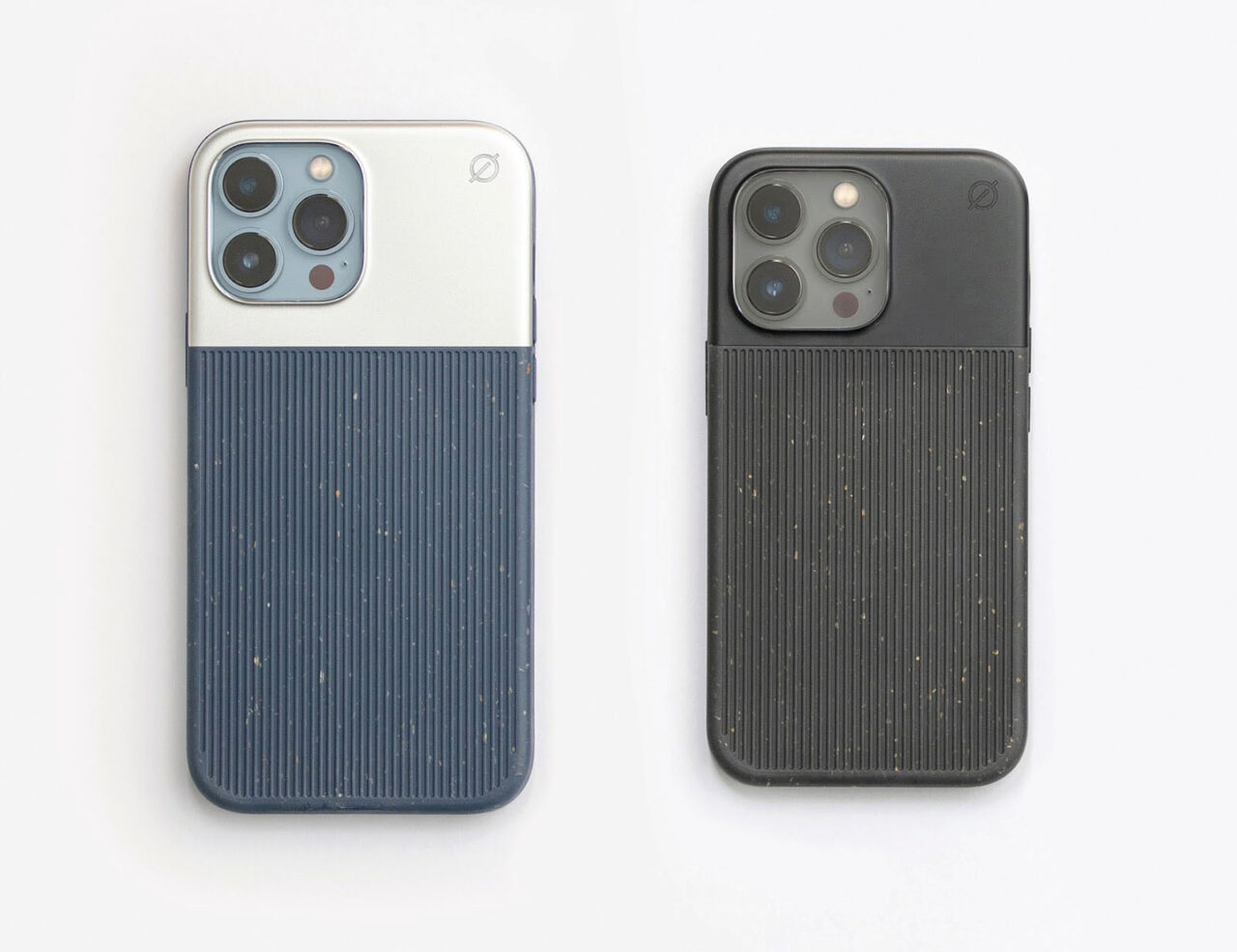 The wood fibre material, specially designed by Atom Studios, is a combination of recycled wood and cornstarch-based ingredients — a completely unique and sustainable alternative to plastic in phone cases. It has a resilient finish and, unlike plastic, doesn't show scratches, stains or wear. The wood fibre material offers a 'grippy' surface, ideal if you're prone to dropping your phone!
The grade 5052 aluminium used is also used in architecture and aircraft, because it's slim but durable, it is also anodised which strengthens it further. Anodised aluminium is also infinitely recyclable. A soft microfibre lining cushions the iPhone while inside the case too.
The iPhone 13 models are MagSafe compatible and feature much larger magnets than industry standard (without adding bulk) which offers improved connection for a more stable charging experience.
The cases are available for all iPhone 12 and 13 models and 11, SE, 8, 7, 6, 6s.
Atom Studios is also working on a full life cycle management strategy in which customers will be able to return their products when they're finished with them so AtomStudios can dispose of them consciously or recycle them.
Competition closes 15/03/22 – Competition keyword is: 'ATOM'