Brainstorm Toys has an out of this world selection of Space Toys for kids of all ages and not only do they educate kids, they also act as unique night lights too. My Very Own Solar System can be attached to the ceiling and children can use a remote control to light up the sun and watch the planets revolve around it. My Very Own Moon attaches to walls and shows every phase of the Moon lit up by Remote Control. The realistic looking Moon nightlight and the Solar System both come with secret codes that kids can use to unlock fun planetary facts online. Available from www.smythstoys.com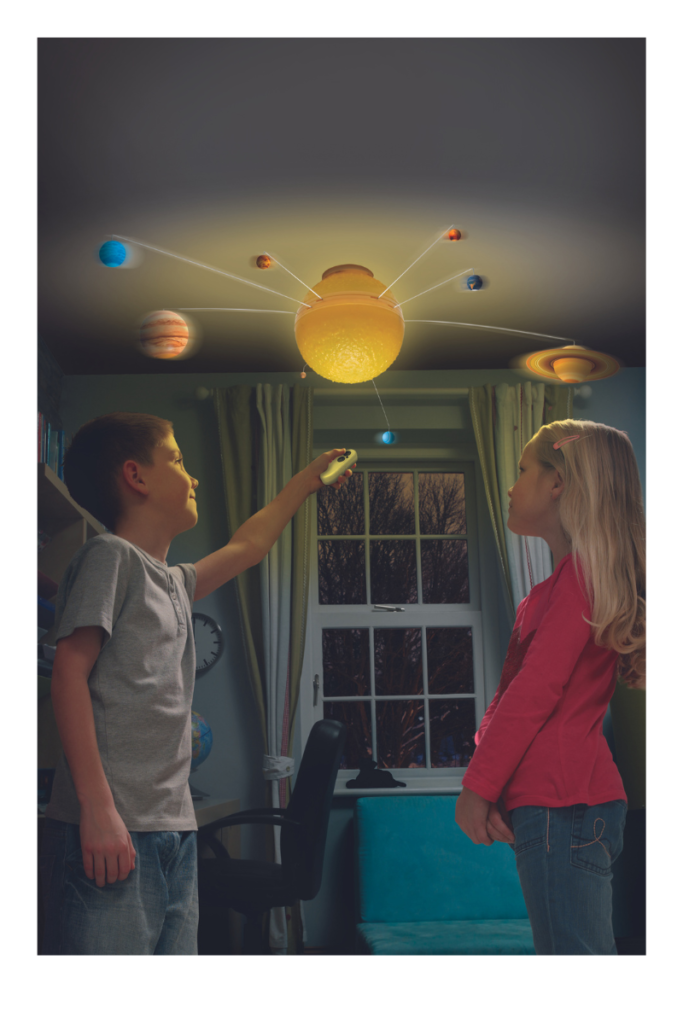 We have two Space Toy Bundles from Brainstorm Toys. Each winner will receive a My Very Own Solar System and a My Very Own Moon. Bundle worth £50 each.
For more information on Brainstorm Toys, and to see the full range, which includes plenty of sensory and educational toys, please visit their website.
Keyword SOLAR
Closing date 31/01/24
How to Enter
There are three ways to enter – for free by post, a Single Entry (75p) or, the most cost-effective way, joining our Competition Club (£12.99) – we will automatically enter you into all competitions we run over the 12-month period from your payment – that's over 60 giveaways. You can click on either of the options below to enter.
For post, please send your name, and a contact method (phone or email address) on a postcard along with the competition keyword to: Minerva Publications, Unit 21C, Paxcroft Farm, Hilperton, BA14 6JB. Only one entry per postcard – terms and conditions apply.