We have 2 x Design & Drill Bolt Buddies Crane RRP £45 each to give away.
Children will love using a realistic working power drill to build their own working crane with the Design & Drill® Bolt Buddies Crane from Learning Resources®. Drop in the Bolt Buddies construction workers and animal pal and enjoy imaginative play. The Bolt Buddies and animal pal also double as tools that little builders can use to twist and turn the chunky bolts.
This gorgeous toy is bright and colourful and promises hours of fun play, whilst helping develop their fine motor skills and imagination.
The FSC-certified packaging unfolds into a themed backdrop for increased imaginative play. Available from www.learningresources.co.uk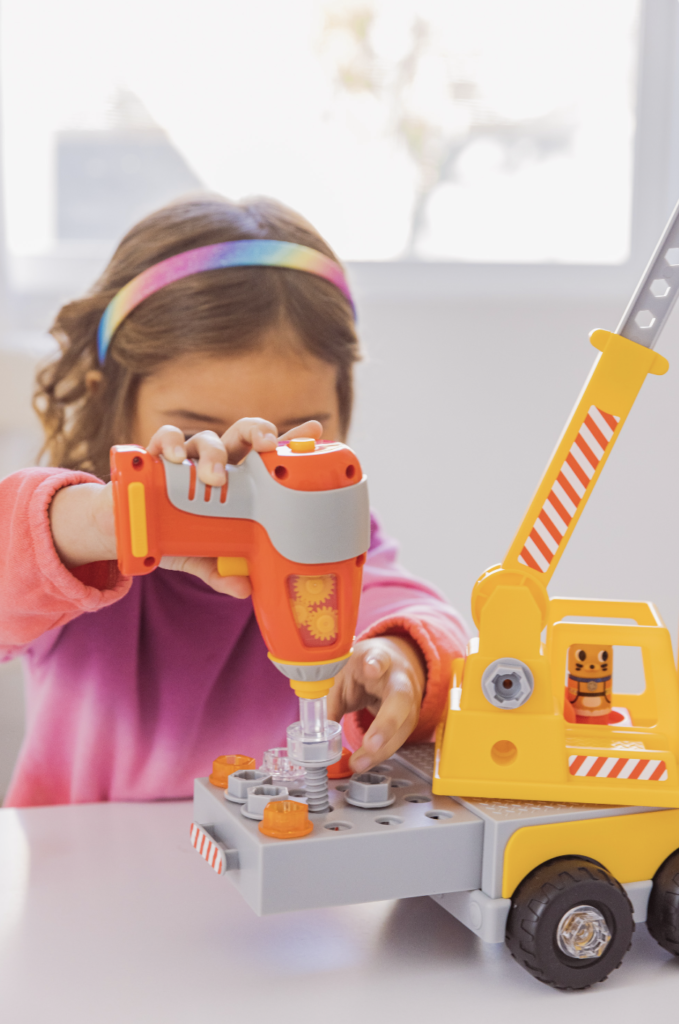 For over 35 years Learning Resources® have been established for over 35 years and have helped children learn about the world and themselves through discovery and play. They have created a wide range of toys to help spark imaginations, encourage exploration, and inspire discovery.
Keyword CRANE
Closing date 31/01/24
How to Enter
There are three ways to enter – for free by post, a Single Entry (75p) or, the most cost-effective way, joining our Competition Club (£12.99) – we will automatically enter you into all competitions we run over the 12-month period from your payment – that's over 60 giveaways. You can click on either of the options below to enter.
For post, please send your name, and a contact method (phone or email address) on a postcard along with the competition keyword to: Minerva Publications, Unit 21C, Paxcroft Farm, Hilperton, BA14 6JB. Only one entry per postcard – terms and conditions apply.