Butternut Squash Sage Onion and California Walnut Filo Parcels by Lisa Faulkner
To kick-start vegan month (November), California Walnuts has developed seven meatless meals for each day of the week.
The mild and creamy flavour of California Walnuts can be enjoyed in a host of recipes. Once ground, walnuts also offer a wholesome, plant-based meat substitute that can work in curries, pizza toppings and more.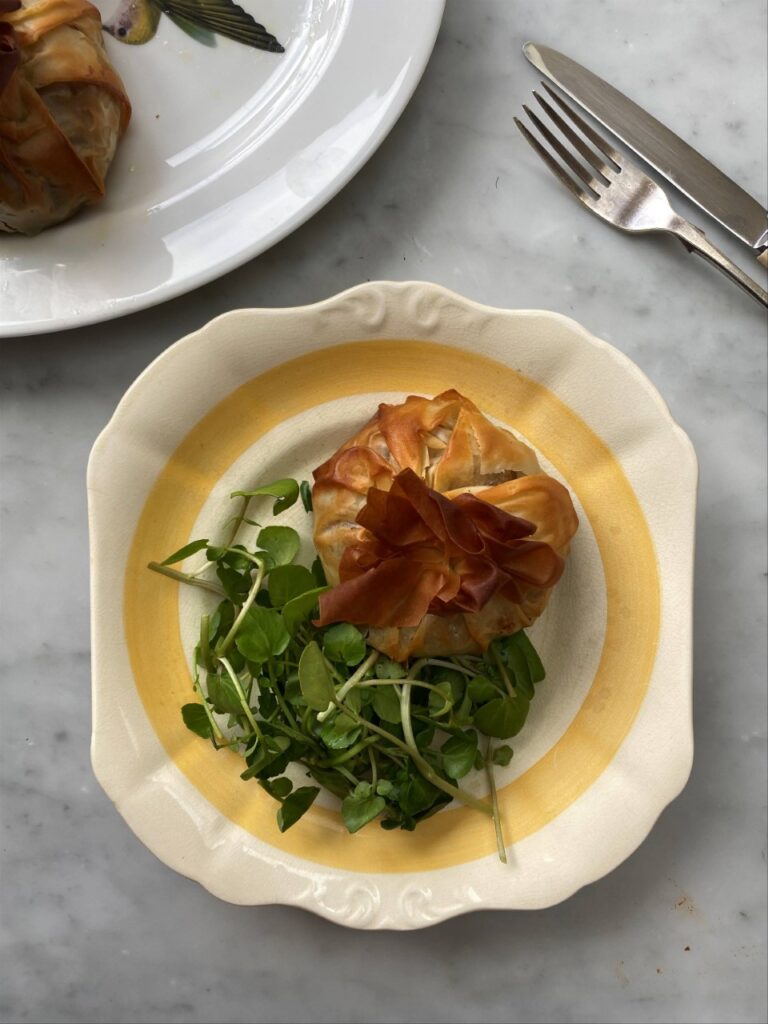 Ingredients
350 g Cubed butternut squash you can buy ready cubed or just peel and cut into 1cm cubes
Olive oil
1 leek sliced
50 g California Walnuts chopped
85 g sage and onion stuffing mix
Approx. 10 sage leaves chopped
Salt and pepper
1 dessert spoon white miso paste optional or a tsp yeast extract
4 sheets Filo pastry cut in half
75ml vegetable oil
Instructions
Preheat the oven to 180C
Place the butternut squash and sliced leeks into a roasting tin, drizzle with a little olive oil salt and pepper and bake for 25-30 minutes. Set aside to cool.
Make up your stuffing mix as per packet instructions. Set aside to cool.
Chop your walnuts into small pieces.
Mix the cooled squash, leeks, stuffing , chopped sage and walnuts together in a large bowl. Add your miso paste and salt and pepper and divide the mixture into 4 even sized balls.
Place one square of filo on a board and brush with vegetable oil. Lay another square on top the other way so you make a star shape. Brush with the oil and place the filling in the centre. Gather all the corners together and pull them in tightly so they look like a little purse. Squeeze tightly and brush all over with oil. Place on a lined baking tray in the oven for 20-25 minutes.