So, we're fully into the swing of the year now and we're having conversations with our clients and our suppliers on a daily basis. A lot of great conversations…
We're not complacent by any stretch, but we're quietly optimistic, because it shows just how much enthusiasm there is to really get the best out of a project and push the design boundaries. And that's something we love. And we're not alone.
77% of businesses* in our industry are reporting a significant increase in enquiries over the last 12 months, as the times they are a changin' once more, and for the better. (*The kbbreview Retailer Survey 2022 – 300 surveyed.)
Of course, our sector is not without its challenges, with order shortages and supply timings beyond our control. But people are ready for change and development and it has allowed us to look at many other alternative designs, products and finishes that we might not have had the opportunity to consider pre-Covid. We've also been lucky to be unaffected by a shortage of quality craftsmen as many of our team have been with us since we started the business.
Considering the challenges of the last two years, we are so pleased to be one of only 4 businesses across the UK to be shortlisted as a finalist for this year's KBB Retail & Design Awards for Kitchen Design of the Year over £50,000. We're proud of this for so many reasons which signify that the growth in our sector is back. Also, it's proof, if needed, that the attention to detail that has always played an integral part of our projects, is still as important as it ever was. Perhaps even moreso, as aesthetics are not enough on their own in the planning of any project. Functionality, sustainability, useability and durability – all paramount in any project, but can still be achieved with unbelievably stunning and uncompromised design.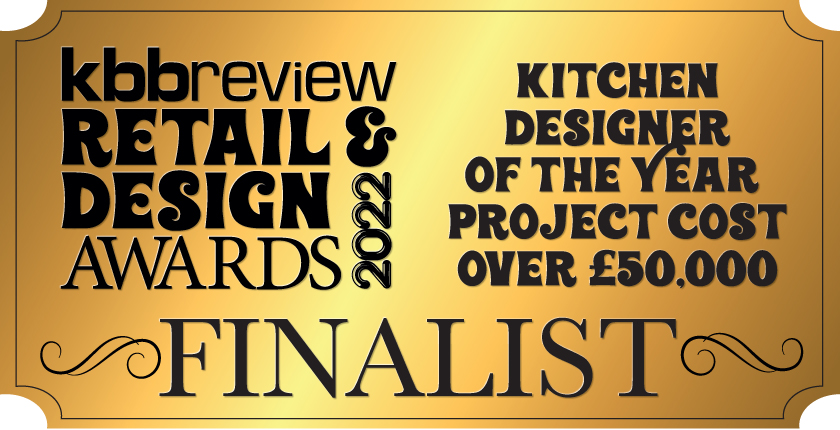 With an award-winning showroom and workshop on the same site in the very pretty village of Steeple Ashton, Stephen Graver's trademark is exceptional quality, design and the delivery of outstanding interior projects, from concept to completion.
From bespoke handcrafted kitchens, bathrooms and furniture to breathtakingly beautiful garden rooms that merge the indoor and outdoor space right through to full home renovations. Every project is underpinned by outstanding craftsmanship and backed by the unwavering exceptional customer service that keeps clients returning to us time and time again.
Find out more about Stephen Graver at www.stephengraver.com